The last week of June winds down in the Atlantic Basin. From June 21-June 30th most named storms originate or develop in the Gulf of Mexico, western Caribbean or western Atlantic. 34 named storms have formed during this time period since 1851. The graphic below is courtesy Google Earth. As we transition to July, the common locations for tropical cyclone development shift a little further east.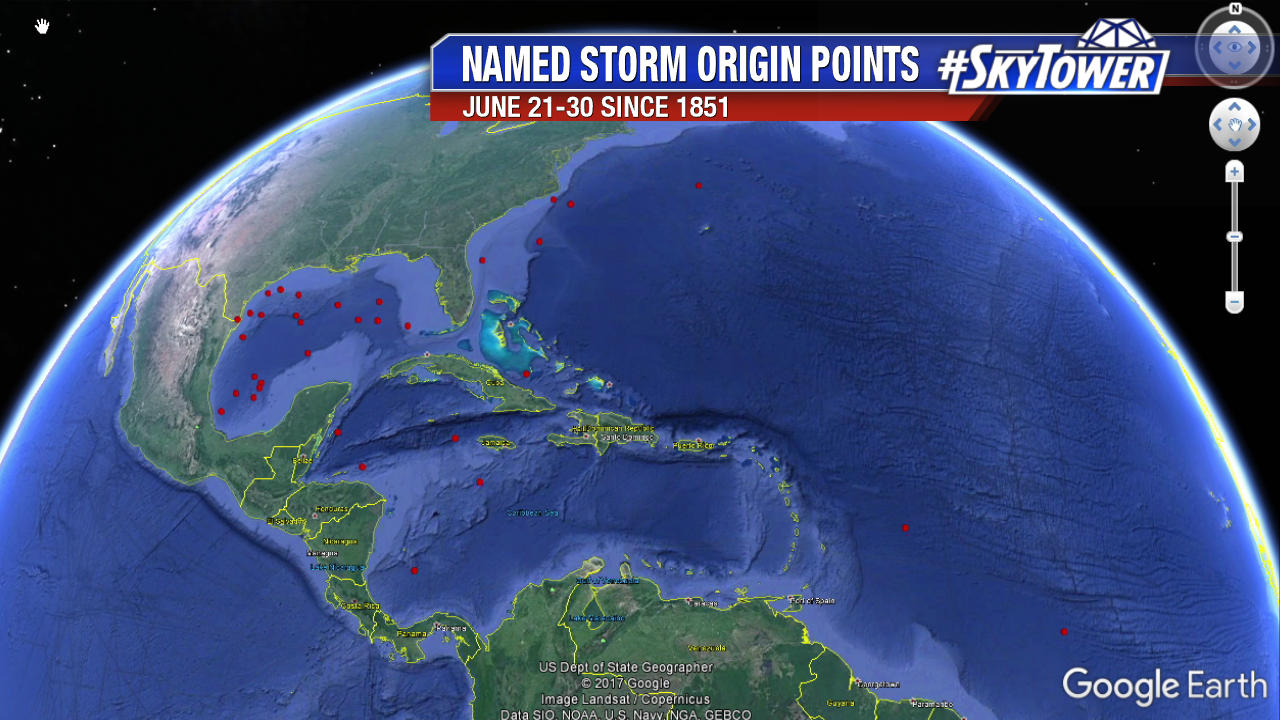 Cape Verde season typically doesn't peak until August and September. In rare fashion, another healthy tropical wave is set it emerge of Africa Thursday or Friday. As of Monday afternoon the NHC says there is a low 20% chance a tropical depression will form over the next 5 days.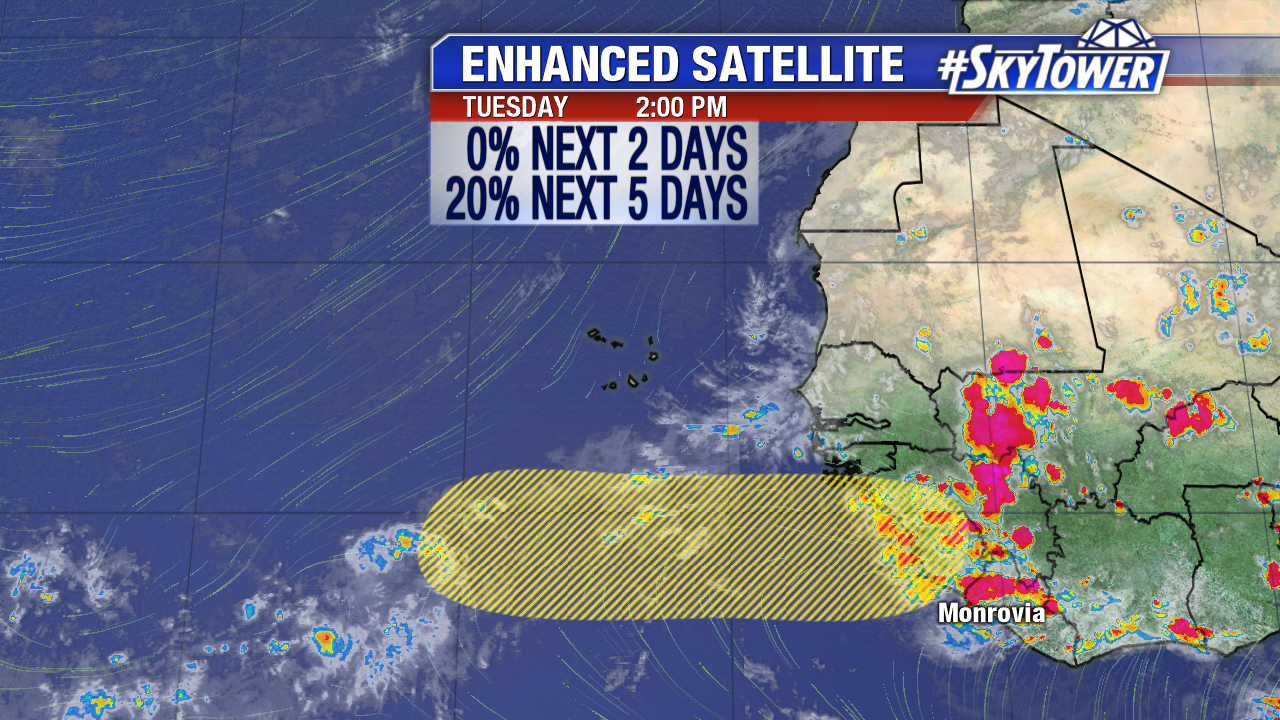 There is plenty of dry Saharan air covering much of the central Atlantic and Caribbean. While this tropical wave will avoid some of the driest air in the coming days, it will run into a more hostile environment by the weekend. The graphic below is courtesy the NOAA/University of Wisconsin.

Dora became the first hurricane of the eastern Pacific season Monday. The tiny hurricane gradually weakens Tuesday as it runs into slightly cooler waters. It will pass well southwest of southwest Mexico, but rough surf is expected.