Tropical Storm Cindy made landfall early Thursday morning near the Louisiana/Texas border as a minimal tropical storm with 40 mph. It has wreacked havoc from the northern Gulf coast to the Northeast U.S. with heavy rain, flooding, tornadoes and waterspouts. It merged with a frontal system Saturday morning and is no longer a tropical system. Its remnants head out to sea throughout the day.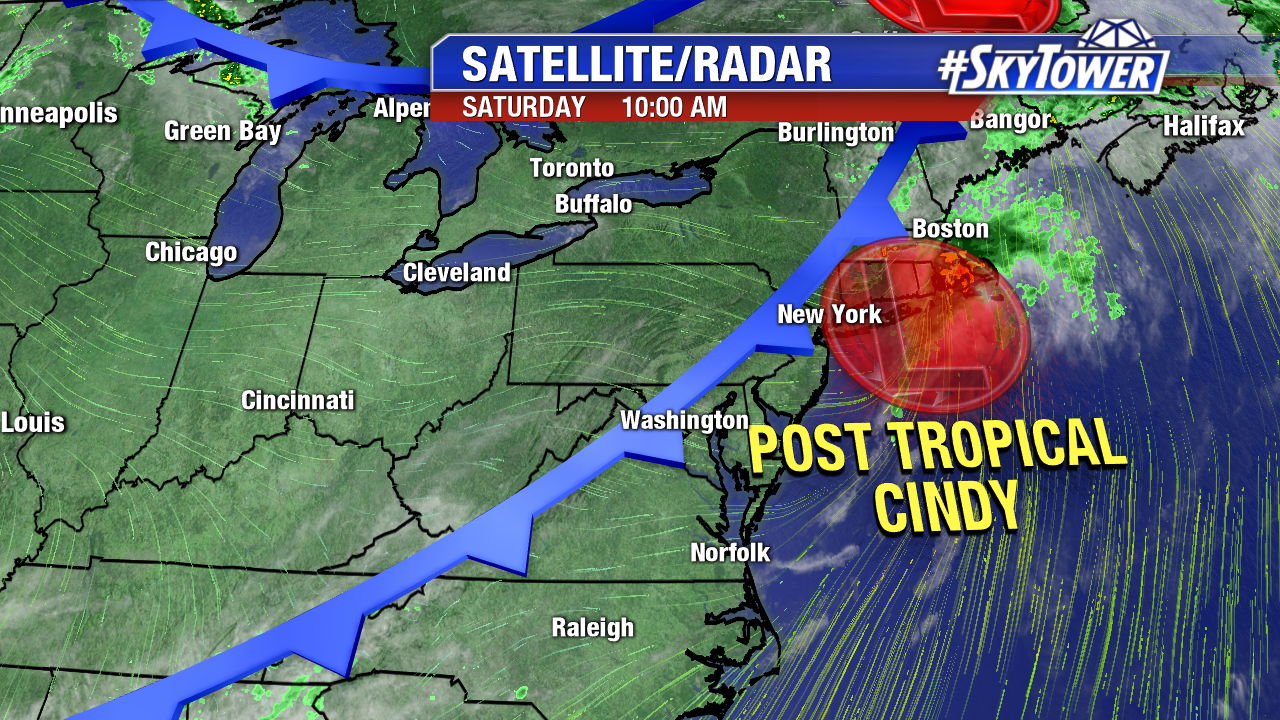 Cindy brought tremendous rainfall to the Southeast. In conjunction with a cold front, this moisture was carried up through the Ohio Valley and the Northeast Friday and Saturday. Here are some of the heaviest rainfall totals courtesy the Weather Prediction Center. Ocean Springs, Maryland saw nearly 19″ of rainfall. New Orleans was also hit hard with flooding and 10.49″ of rain.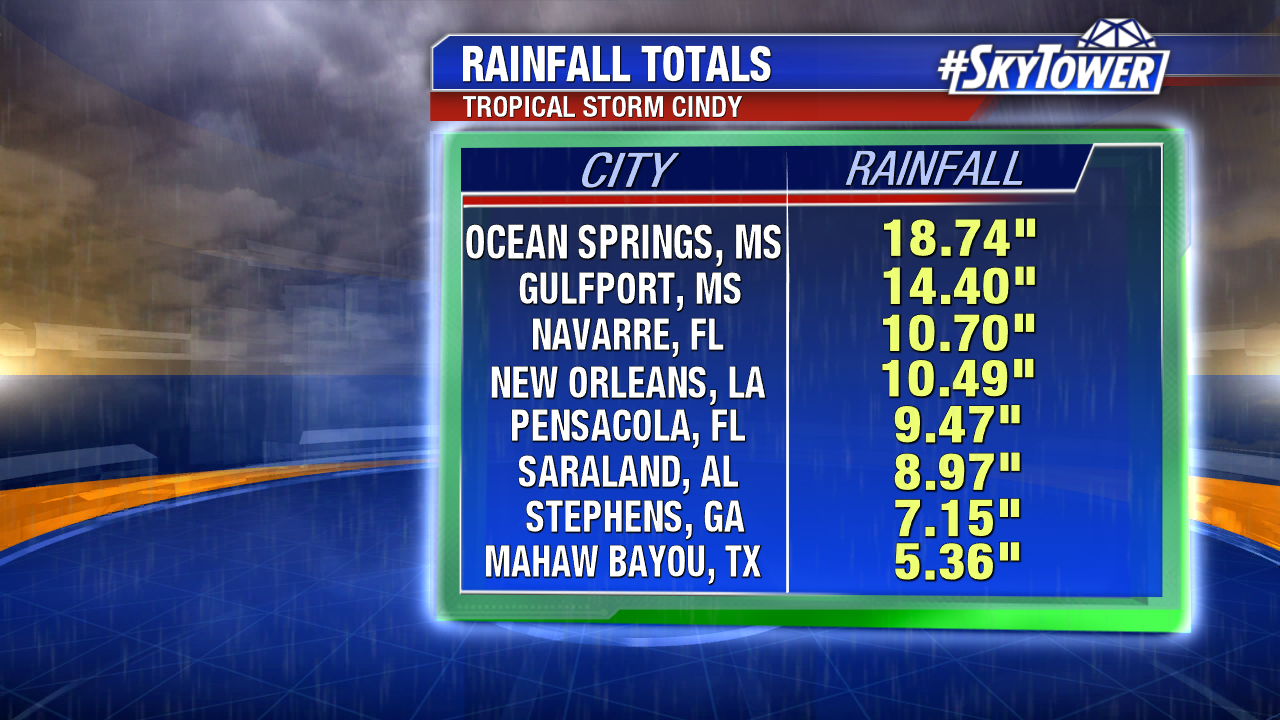 Fortunately, drier air has taken hold of much of the Atlantic Basin. No tropical cyclone development is expected for at least the next 5 days. While the coast of Africa is not a typical place for named storm develop in late June, we'll keep our eyes peeled. Tropical Storm Bret, while short-lived, did form from a Cape Verde type wave.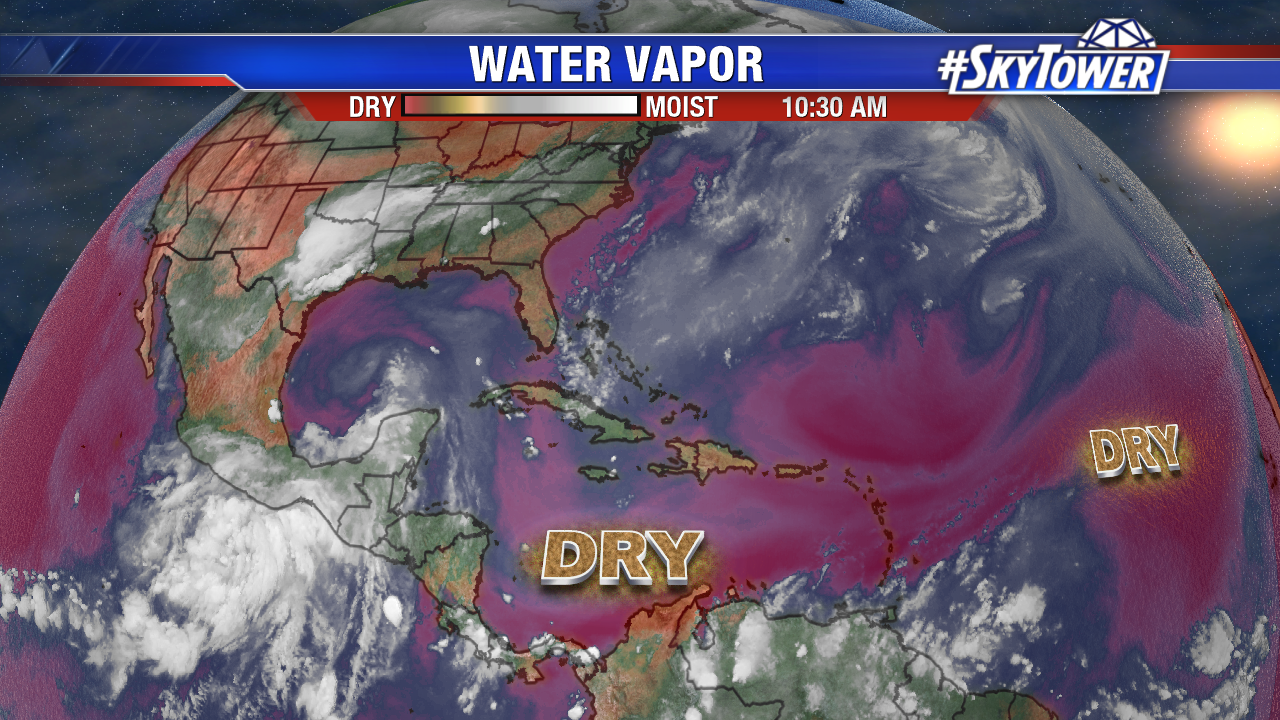 The GFS and ECMWF show no tropical development through the end of the work week. The Euro shows high pressure holds strong through next Friday morning.