We're still watching and waiting to see if/when Invest 93L and Potential Tropical Cyclone Two become our next named storms. Invest 93L pulls away from the Yucatan Monday afternoon. It battles hostile upper level winds and remains a sheared disturbance. The bulk of the heaviest convection sits north and east of the broad area of low pressure. Visible satellite imagery shows low pressure tries to consolidate (albeit partially exposed) north of the Yucatan in the south central Gulf. Hurricane Hunters will investigate Invest 93L Monday afternoon. The bulk of the steady rain has stayed west of Florida. There is still a high chance this becomes either Tropical Storm Bret or Cindy in the next 48 hours.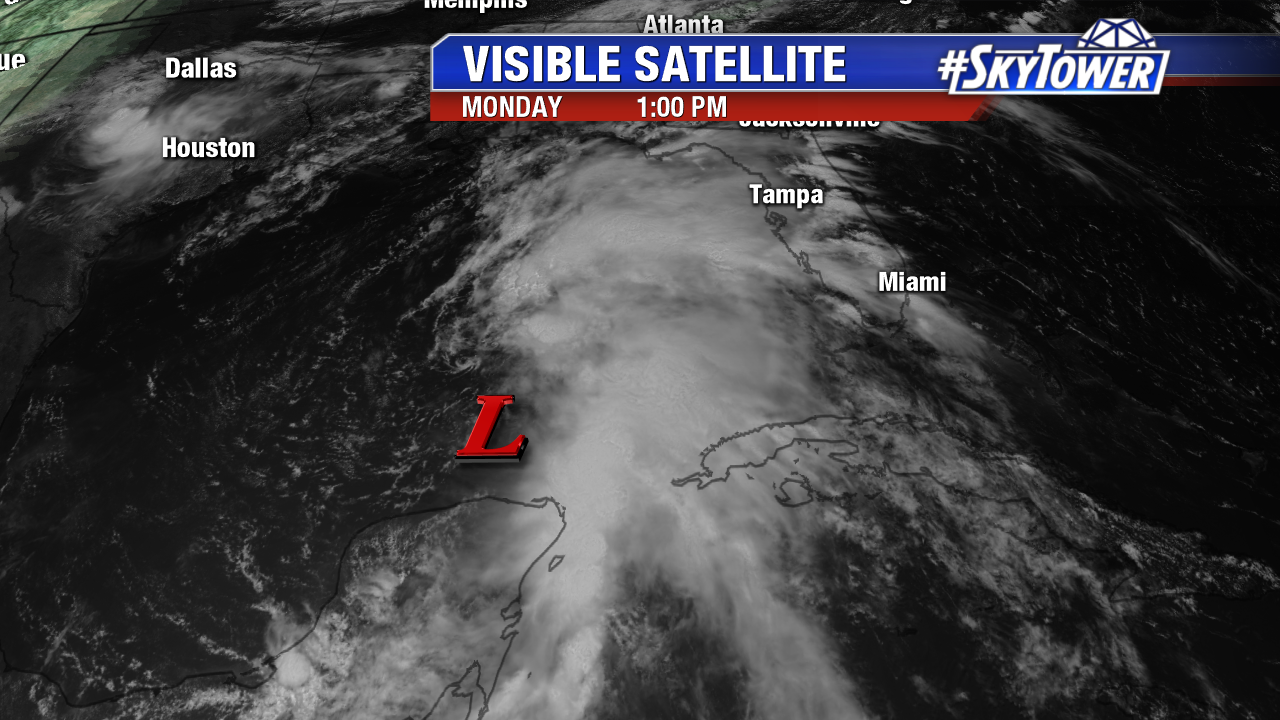 The westward trend in computer models continues Monday. Model consensus is improving. All signs point to a good soaking/possible flooding from southeast Texas to the Florida Panhandle. Models focus in on the Louisiana coast Wednesday and Thursday. The GFS continues to eye Louisiana for the greatest impacts. The 12Z is a little stronger and more compact. The European model is still the farthest west towards southeast Texas. The 12Z Euro brings a weak tropical storm near Houston, Texas Thursday morning. It is worth noting the Euro isn't quite as far west as previous runs.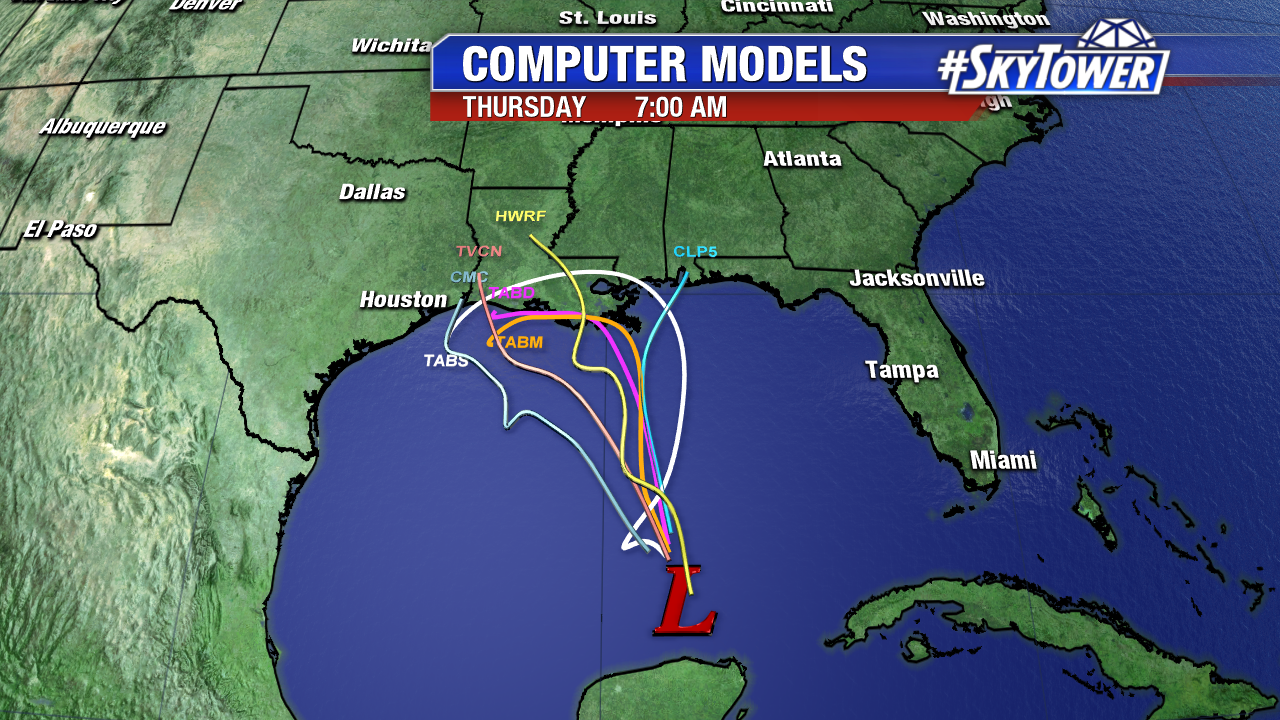 Future Tropical Storm Bret or Cindy will primarily be a big rainmaker for parts of the northern Gulf coast. It's impossible to say where and when the heaviest bands will set up. With that being said, flooding rains appear likely especially in southeast Louisiana, southern Mississippi, southern Alabama and the western Florida Panhandle. The Weather Prediction Center suggests 4-6″+ may fall in these areas by Saturday morning. Locally heavier amounts are likely, especially offshore.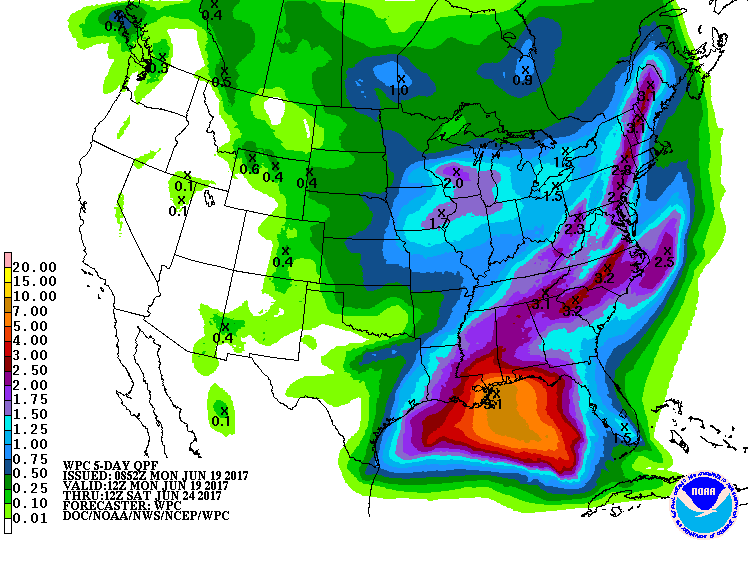 Hurricane reconnaissance aircraft investigate Potential Tropical Cyclone Two Monday afternoon. As of 2 PM, they  find winds up to tropical storm force, but no center of circulation just yet. There is a high chance it becomes Tropical Storm Bret or Cindy as early as Monday evening.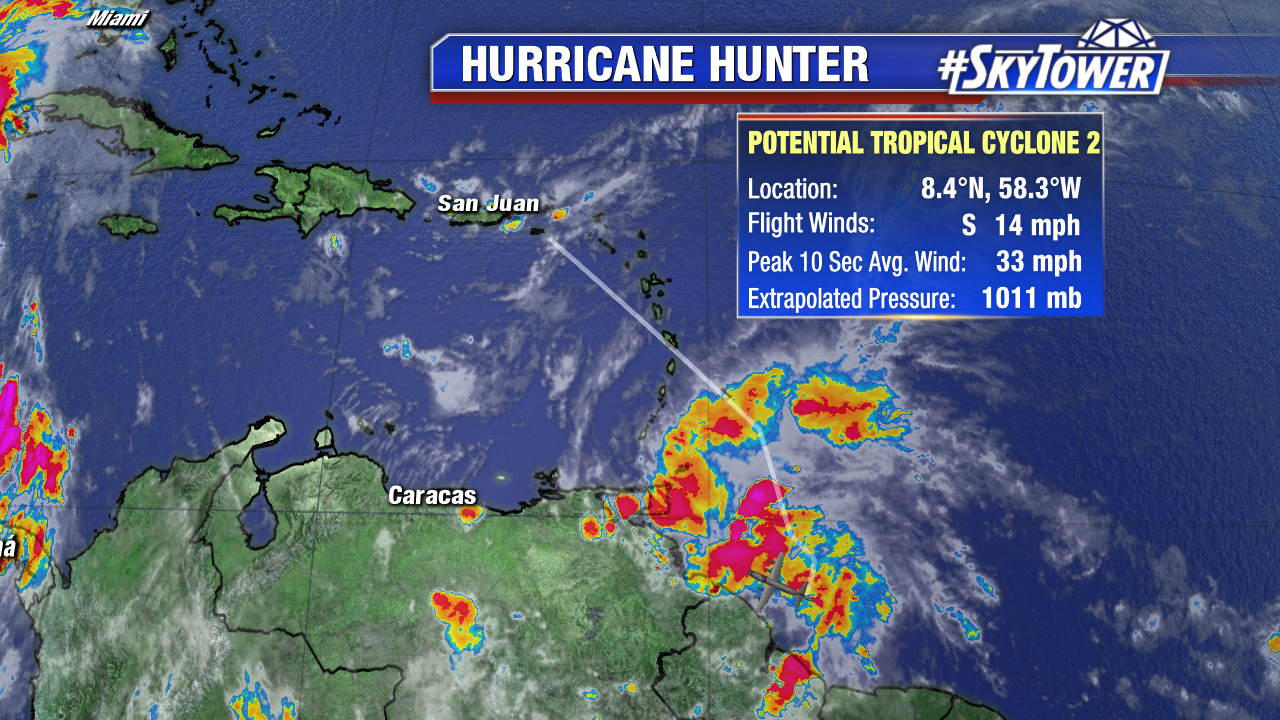 As noted Sunday, advisories, watches and warnings will be issued before a tropical cyclone forms in 2017. This will hopefully be lifesaving and give people more time to prepare. Tropical storm conditions may reach the southern Windward Islands, Trinidad and Tobago and coastal Venezuela Monday night and Tuesday morning. The future tropical storm is unlikely to survive past mid-week in the Caribbean. Wind shear is quite high, which should shred the system apart. Interaction with South America will also disrupt it.