The Atlantic Basin is unusually active for mid-June. On Saturday, there are two areas of interest. Closest to home is a broad area of low pressure in the western Caribbean near Central America. Gradual organization is expected in the coming days as this feature moves northwest towards the Yucatan and into Gulf of Mexico early next week. There is quite a bit of dry air in the Gulf of Mexico. This will likely moisten up as the disturbance approaches. Wind shear will be a big factor in the future strength. High westerly wind shear will likely keep this feature weak and disorganized. Regardless of development, a slug of tropical moisture will enhance rain chances and rainfall amounts in Florida and parts of the northern Gulf coast early to mid-week.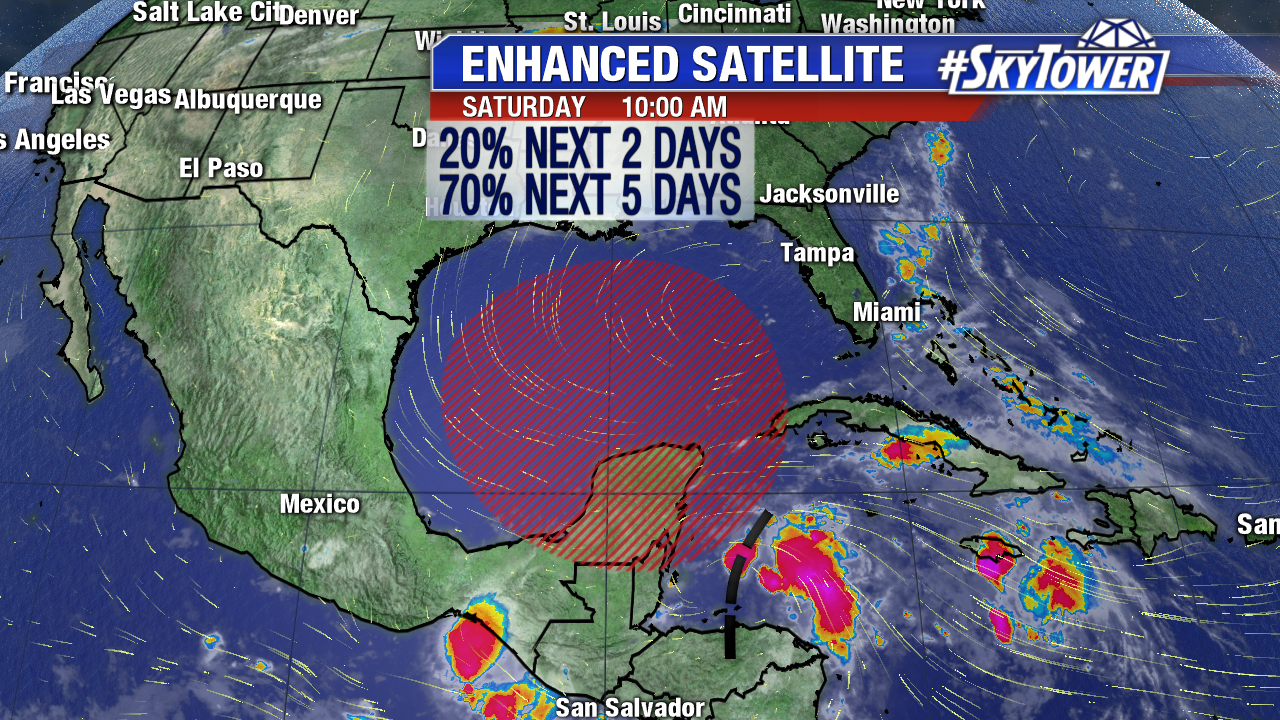 As is often the case with a developing disturbance, there are differences in computer models. The ECMWF suggests a weak tropical system moves further west towards Mexico . This could mean a period of heavy rain for southeast Texas through late work week. Meanwhile, the GFS takes a more northerly track towards the Panhandle of Florida Tuesday and Wednesday. It also depicts a disorganized, sheared, weak tropical system. It's a wait a see situation the next couple of days. Regardless of the final location, heavy rain appears to be the main threat.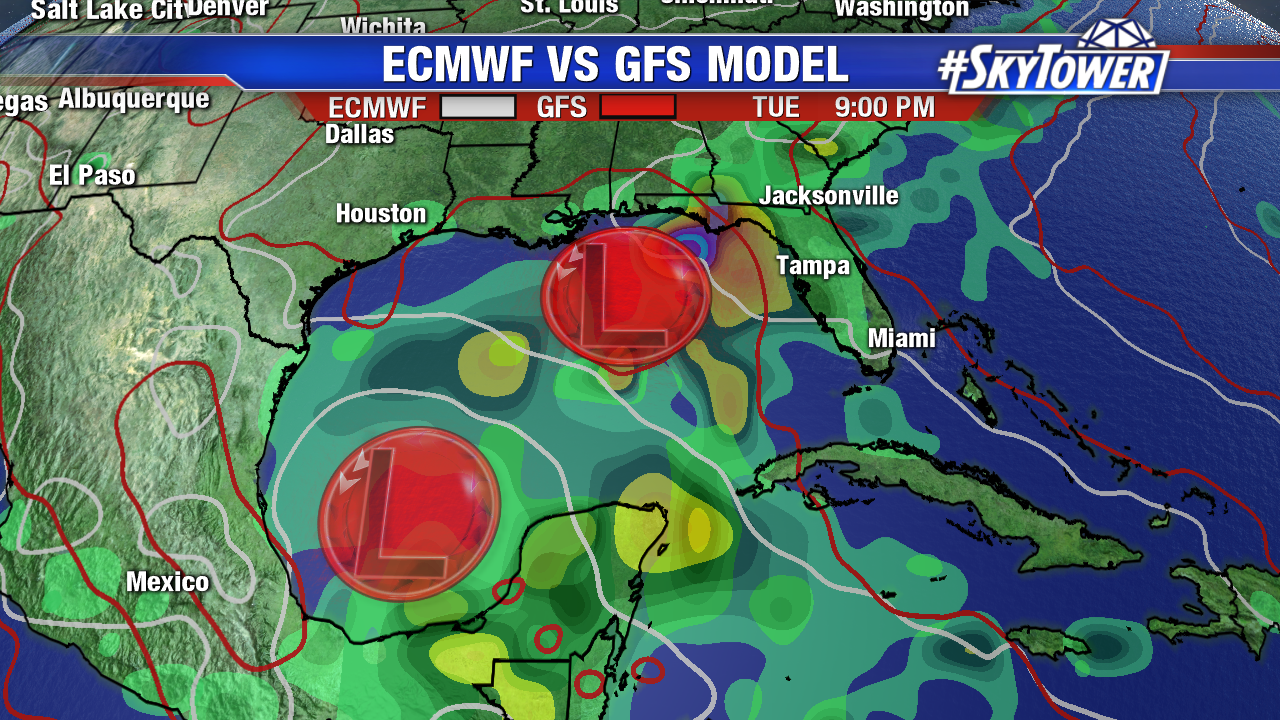 An early Cape Verde type tropical wave about 1500 miles from the southern Windward Islands bears watching. There are also a few more healthy tropical waves behind it. This is more of an August setup than a mid-June pattern. As of Saturday morning, Invest 92L moves west/west-northwest at 10-15 mph.  Convection is scattered, wind shear is moderate, and most of the dry air associated with the Saharan Air Layer is north of this feature. Gradual development is expected and there is a high chance a tropical depression forms over the next 5 days. Wind shear remains high near and in the Caribbean. This could hinder any long-term development. The Euro is unimpressed. The GFS shows a small tropical storm near the southern Windward Islands by Tuesday. Many Saturday morning intensity models forecast a weak tropical storm in the next 24-36 hours. The next named storms are Bret and Cindy.