We're less than a week into the 2017 Atlantic Hurricane Season. So far, there are no areas of concern for tropical depression development. Any named storms that form from June 1-June 10 tend to form in the Gulf of Mexico, the western Caribbean, or extreme western Atlantic over the Gulf Stream. Only 21 named storms have formed during this time period since 1851. The graphic below is courtesy Google Earth.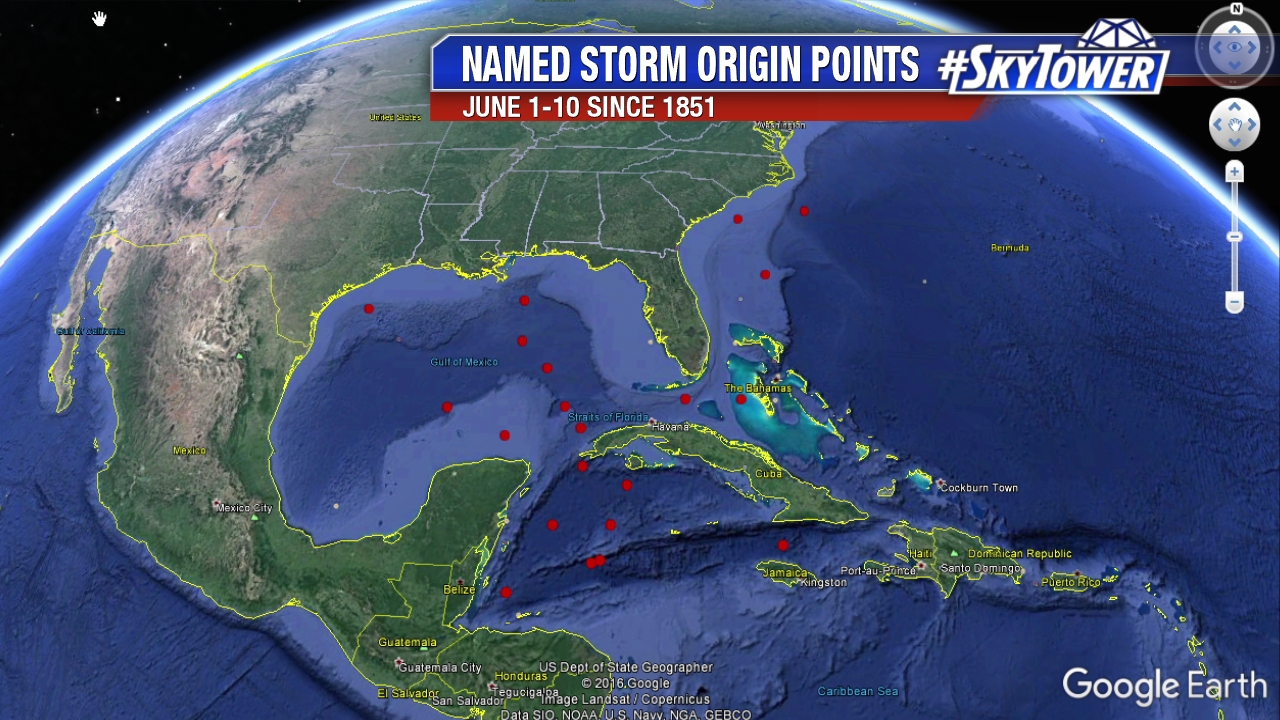 Weak low pressure in the western Gulf remains sheared and disorganized Monday. This feature combines with an upper low over southeast Texas Tuesday. This sets the stage for some hefty rain and storms Tuesday and Wednesday in Florida. Multiple rounds of rain are on the way. Notice several batches of deep tropical moisture in the Gulf Monday afternoon.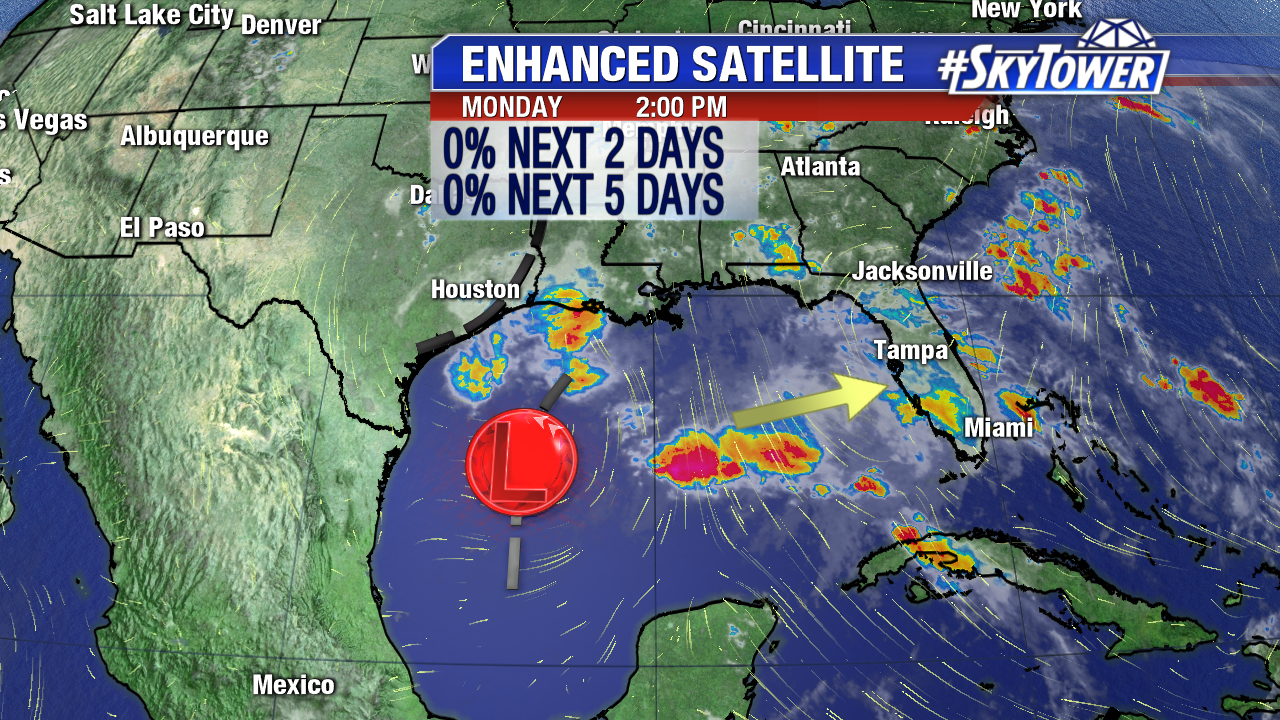 Many areas will see 2-3″+ of rain through Thursday. The European model suggests the heaviest rain will fall in central and south Florida. Localized flooding is possible if training sets up. Much of Florida suffers from moderate, severe and extreme drought conditions. This rainfall will be beneficial.