The 2017 Atlantic Hurricane Season is underway. It officially began Thursday. All eyes are on the possibility of El Niño conditions developing later this season. In a strong El Niño wind shear is often higher in the Atlantic Basin. This would tend to limited the number of named storms and strong storms. If a weak El Niño develops wind shear may be low enough for it to be an above average season. NOAA says there is a 45% of an above average season. They predict 11-17 named storms, 5-9 hurricanes, and 2-4 major hurricanes. On average, 12 named storms, 6 hurricanes, and 3 major hurricanes form each year. There is also a chance El Niño conditions don't develop at all.
Colorado State University upped their forecast this week too. Dr. Klotzbach and his colleagues anticipate a near average season. They forecast 14 named storms, 6 hurricanes and 2 major hurricanes. This includes Tropical Storm Arlene which formed (in rare fashion) in the north central Atlantic in April. The forecast thinking is in line with NOAA. The likelihood of a strong El Niño has decreased. Water temperatures are near or above average in the tropical Atlantic. It is much cooler in the extreme northern Atlantic.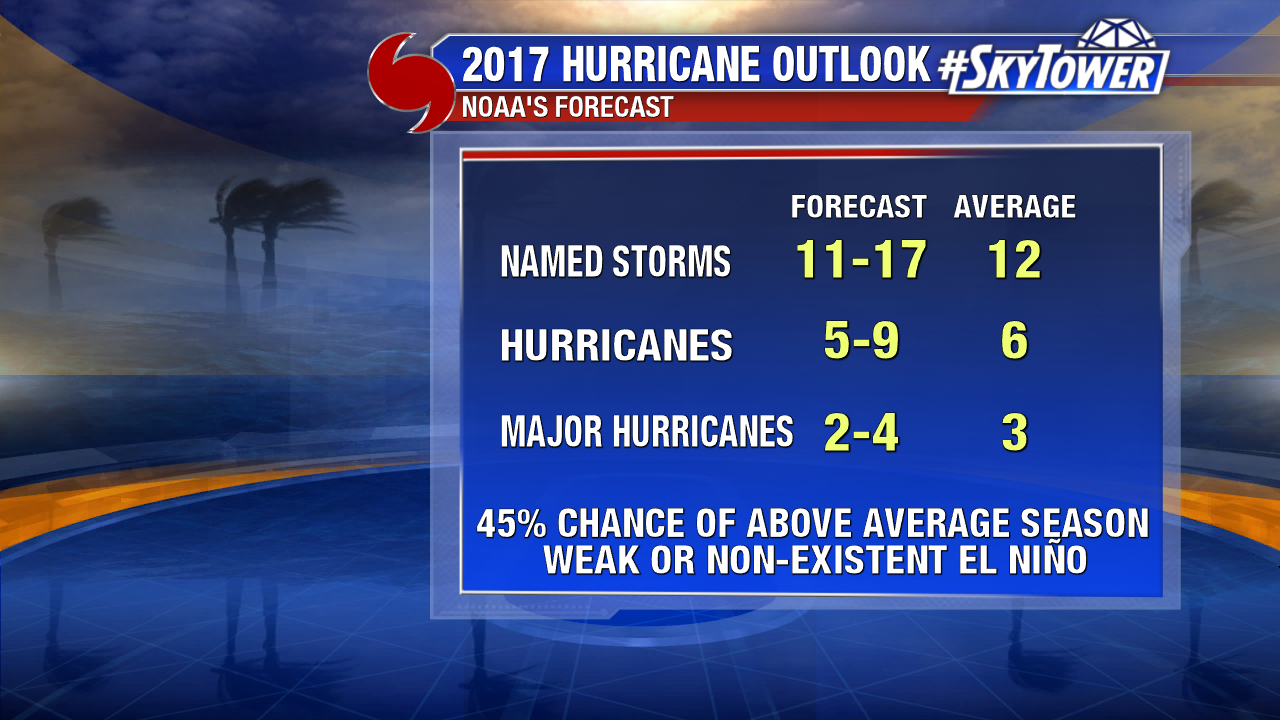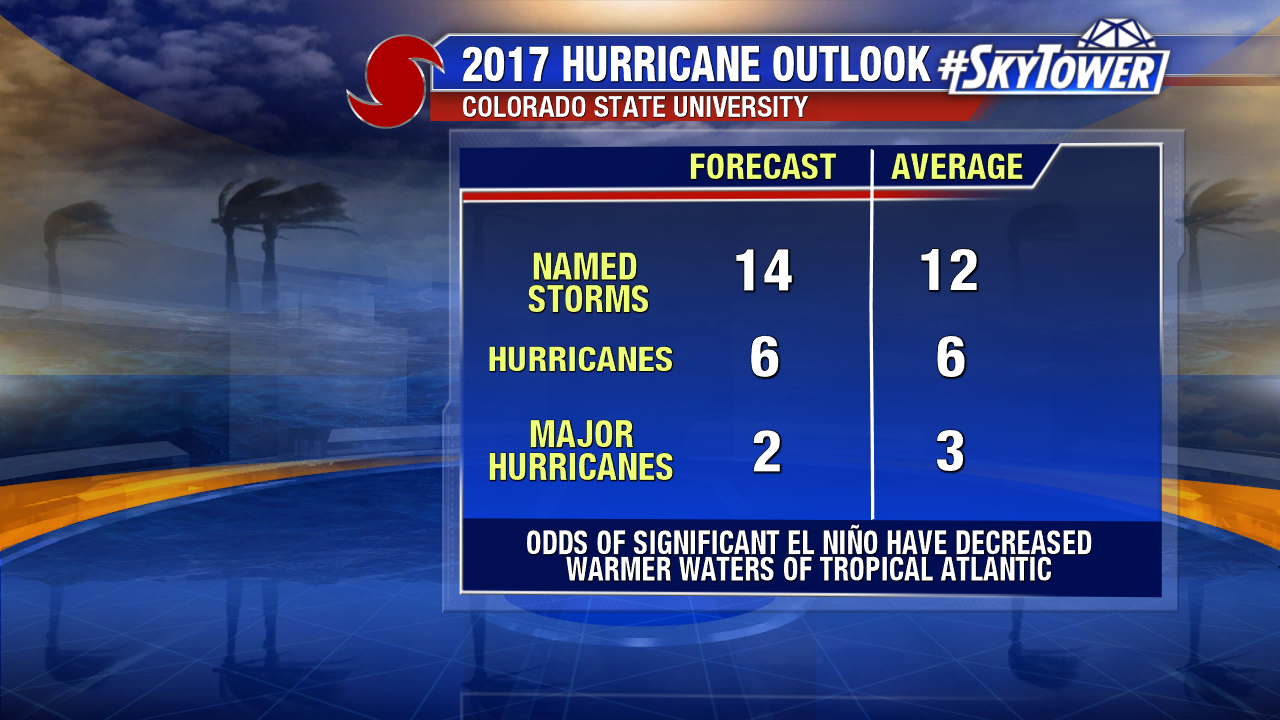 June is always a month to watch closely for tropical cyclone development. On average, a named storm forms every other June. The Gulf of Mexico and the northwest Caribbean are hot spots for development. Stalled frontal boundaries can guide storms towards Florida or the extreme western Atlantic.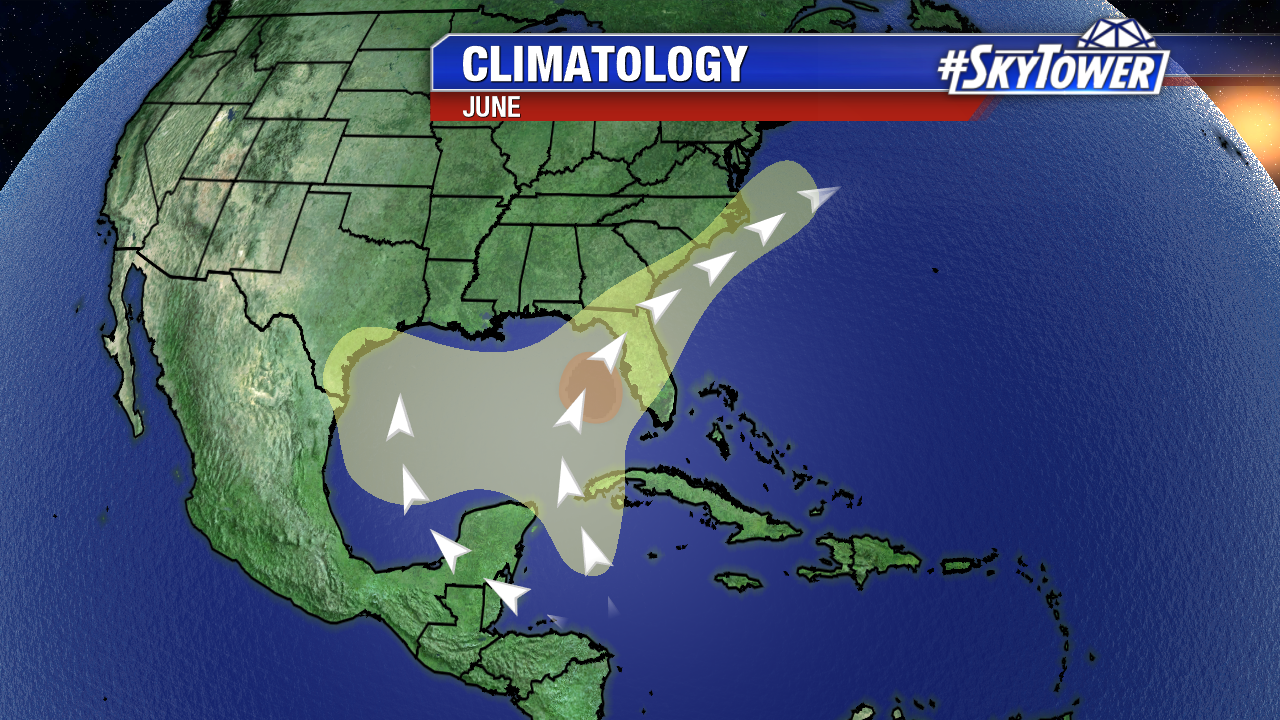 On Saturday we are monitoring some remnant moisture from former Tropical Storm Beatriz in the east Pacific. It spills into the warm Bay of Campeche. Officially, no development with this disturbance is expected over the next 5 days. Some of this tropical moisture is headed to the Sunshine State. This will enhance rain chances in central and south Florida through mid-week as this energy merges with a cold front.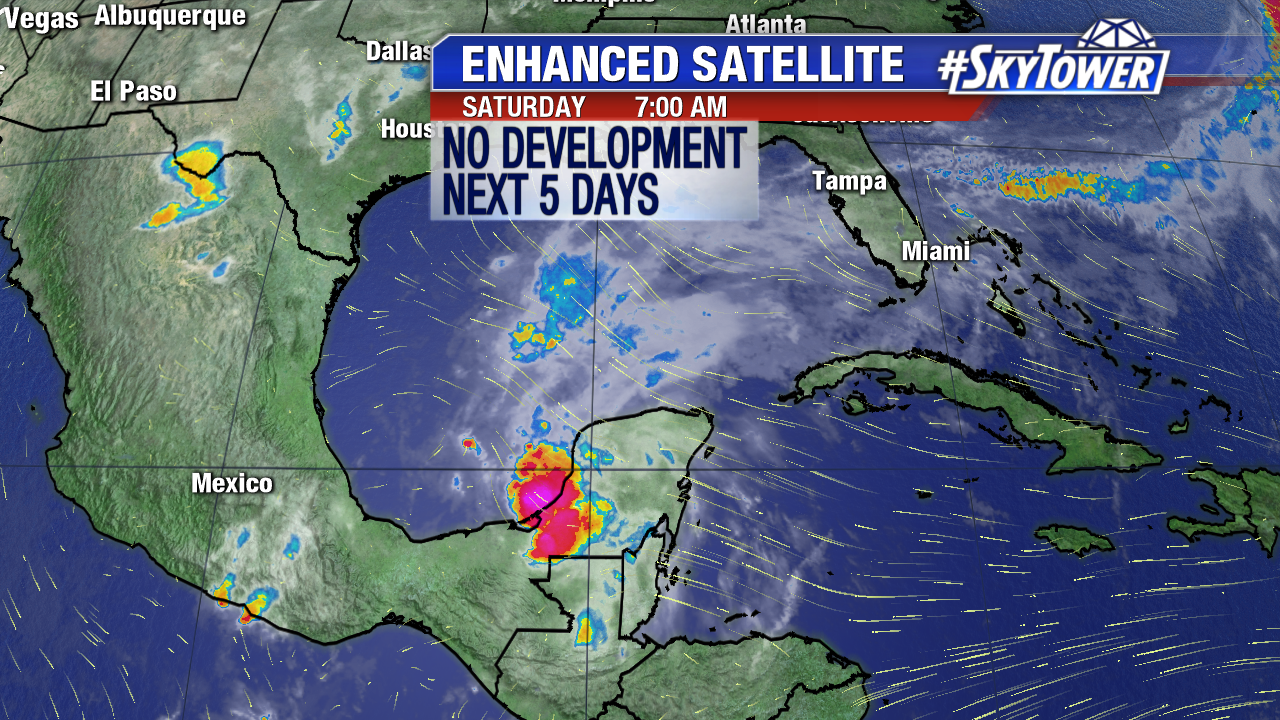 Wind shear is incredibly high in the Gulf of Mexico and the Bay of Campeche. There is one small pocket of lower shear in the extreme southern Bay of Campeche, but overall conditions do not favor tropical organization. Wind shear ramps up early to mid-week too as a cold front drops into the Southeast. The graphic below is courtesy the University of Wisconsin at Madison. The red color indicates high wind shear.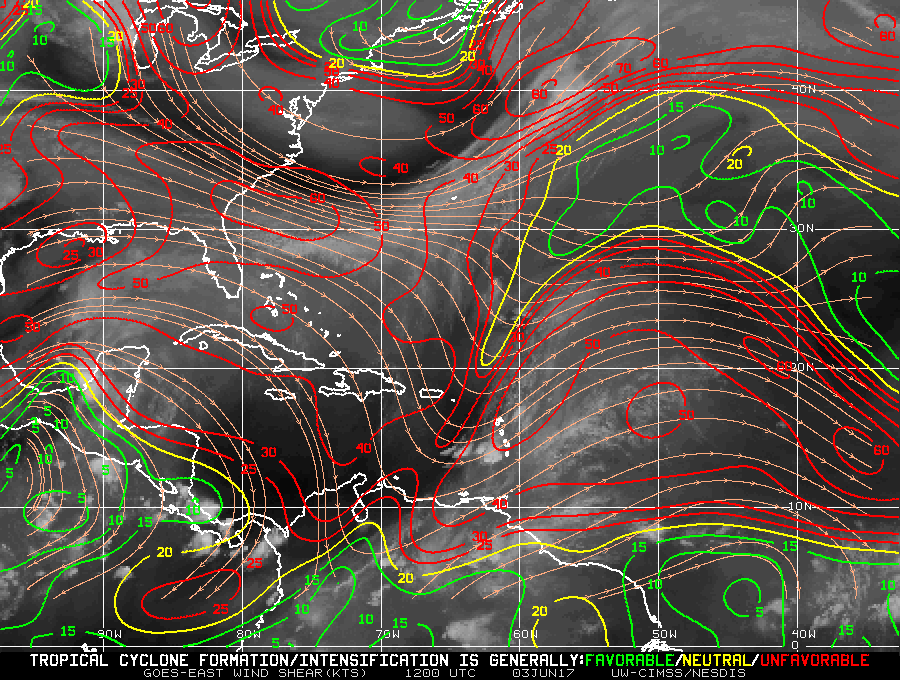 Drought stricken Florida is gearing up for a wet couple of days as a steady stream of tropical moisture heads that way. The European model suggest parts of Tampa Bay will see 3″+ of rainfall through Thursday. The Weather Prediction Center is even more aggressive. They suggest 4-5″+ for parts of central and south Florida by Thursday morning. All of this is welcomed rain, however some minor flooding is possible in the heaviest downpours.