In 36 hours Tropical Depression 16 becomes Hurricane Otto in the southwest Caribbean. Otto is the 7th hurricane of the 2016 Atlantic season and is set to make landfall on Thanksgiving as a hurricane near the Nicaragua/Costa Rica border. According to the National Hurricane Center Otto is the latest hurricane formation on record in the Caribbean Sea, surpassing Martha in 1969. As of 4 PM EST max sustained winds are at 75 mph and Otto meanders west at 2 mph. Pressure is down to 984 mb. Otto thrives over warm Caribbean waters. Wind shear is marginally favorable for a bit more strengthening before landfall on Thursday. Enhanced satellite imagery shows a more defined tropical cyclone Tuesday afternoon. Hurricane hunters will investigate Otto for the second time Tuesday late in the day. Hurricane force winds only extend out 10 miles from the center while tropical storm force winds extend out 70 miles. A small wobble north or south will make the difference in damaging winds in Nicaragua and/or Costa Rica. Costa Rica has never had a direct hit from a hurricane.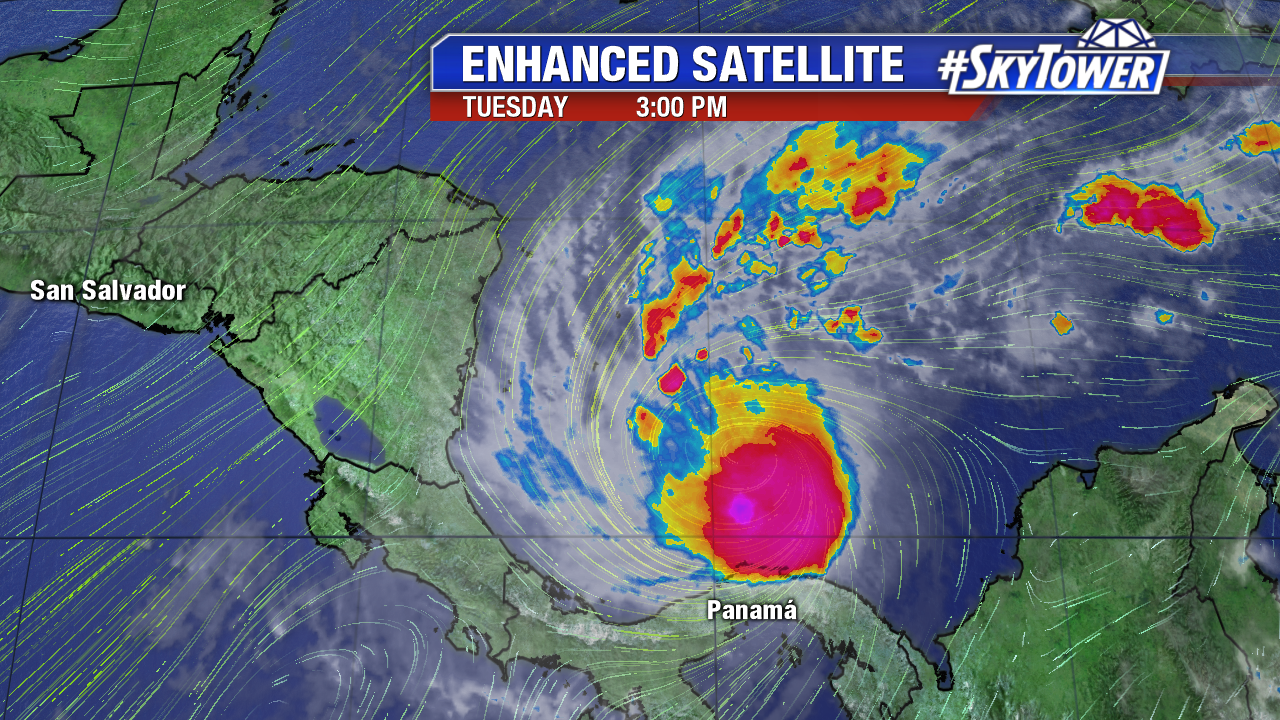 Here is the late day advisory on Otto. The NHC brings Hurricane Otto near the Nicaragua/Costa Rica border Thursday afternoon (Thanksgiving). By Friday if a tropical storm still holds together Otto will keep its name in the East Pacific.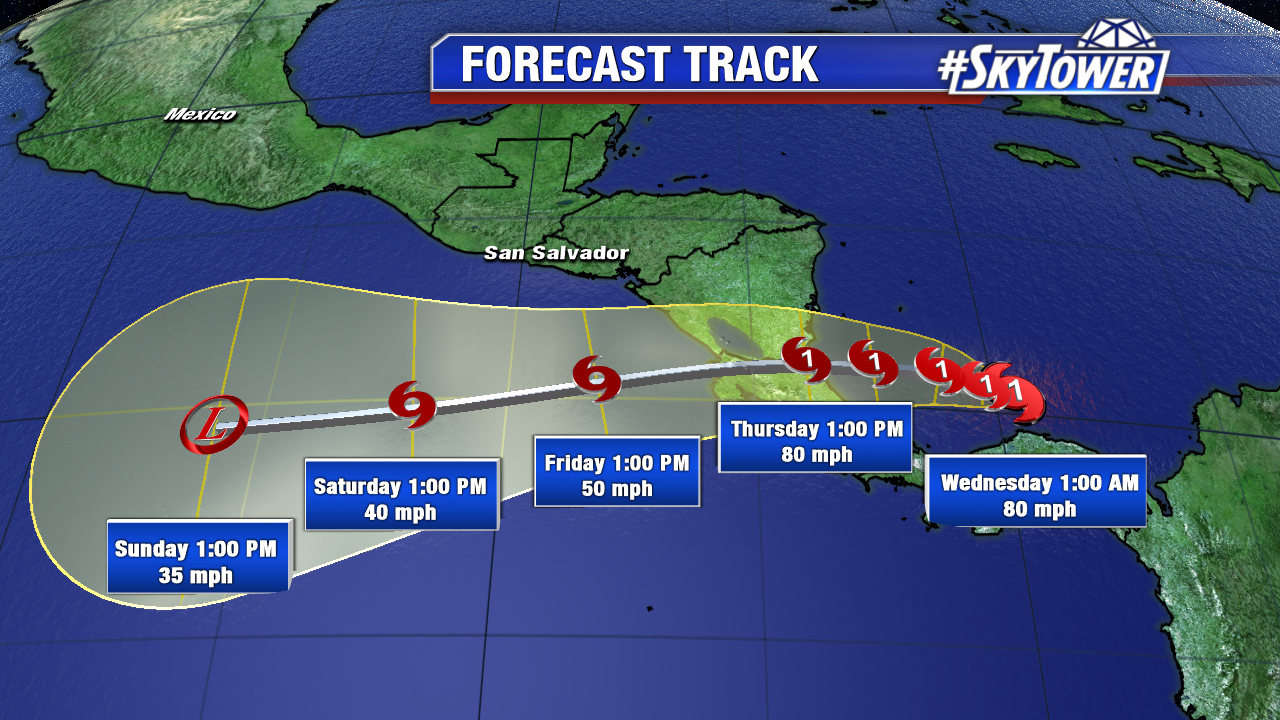 Late November named storms are extremely rare. Only 16 named storms have formed in the Atlantic Basin from November 21st to November 30th since 1851. Notice two origin points similar to the formation location of Otto north of Panama. The graphic below is courtesy Google Earth.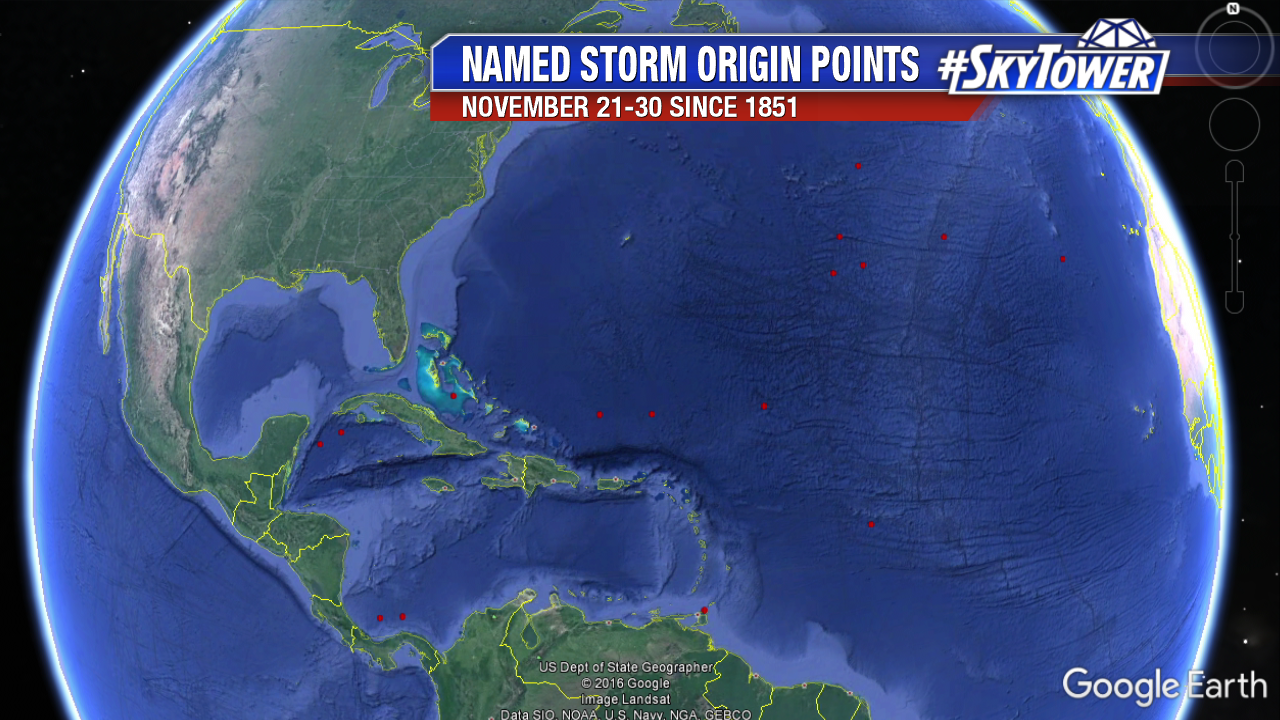 Heavy rainfall is the primary threat. Parts of Nicaragua, Costa Rica and Panama could see 6 to 12 inches of rainfall through Thursday. In northern Costa Rica and southern Nicaragua closer to landfall isolated amounts of 15 to 20 inches are possible. Flash flooding and mudslides is likely near higher terrain. The GFS brings Otto inland over south Nicaragua Thursday afternoon. The Euro also shows a landfall in south Nicaragua. It suggests a stronger more compact hurricane at landfall.