After a week of watching and waiting Tropical Depression 16 forms in the southwest Caribbean early Monday. It quickly became upgraded to Otto, the 15th named storm of the 2016 Atlantic season Monday afternoon. Tiny Tropical Storm Otto is stationary at 1PM EST with max sustained winds of 50 mph.  It is embedded in a pocket of moderate southwesterly shear but sits over very warm Caribbean waters. Gradual organization is likely early this week. Hurricane hunters will investigate the disturbance Tuesday. Otto headed for Nicaragua and Costa Rica Thursday as a possible category 1 hurricane. Remnants of Otto will emerge in the east Pacific Friday and Saturday.  November named storms rare. Late November named storms are even rarer. According Dr. Klotzbach of Colorado State University the formation of Otto in the western Caribbean is the 4th latest on record since 1851. Just last year there was a November named storm, Hurricane Kate. Kate formed in early November.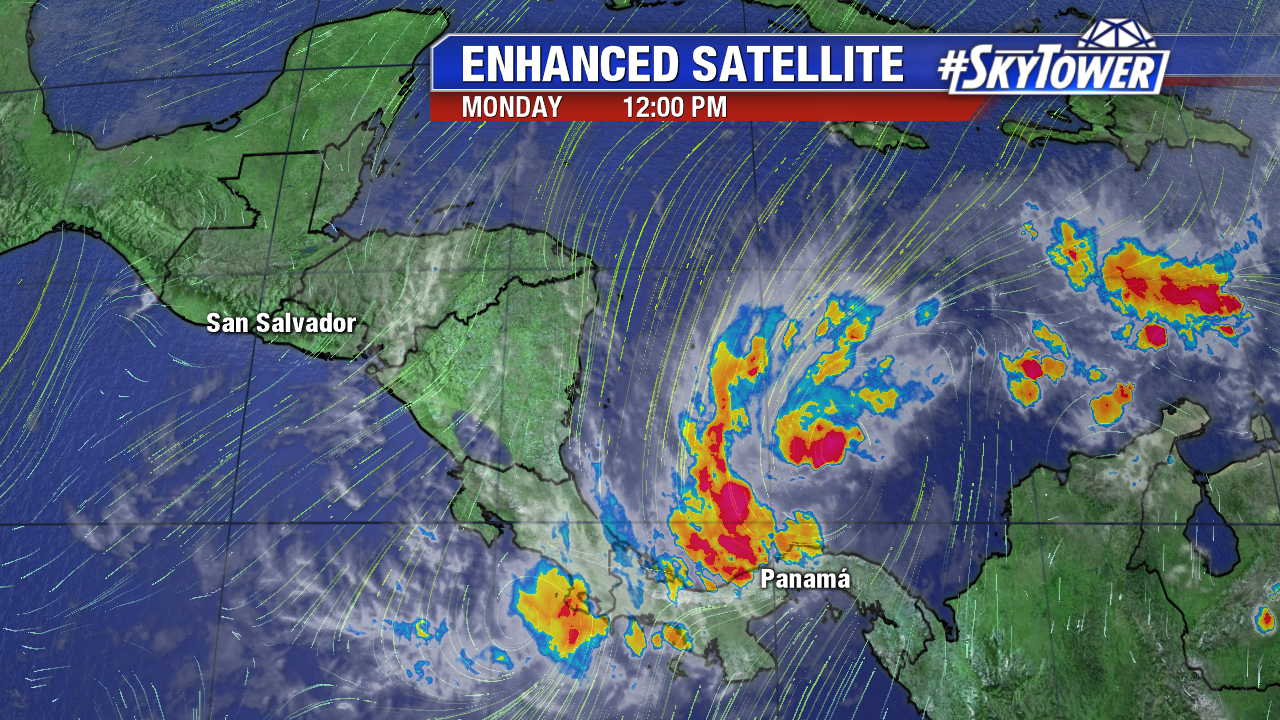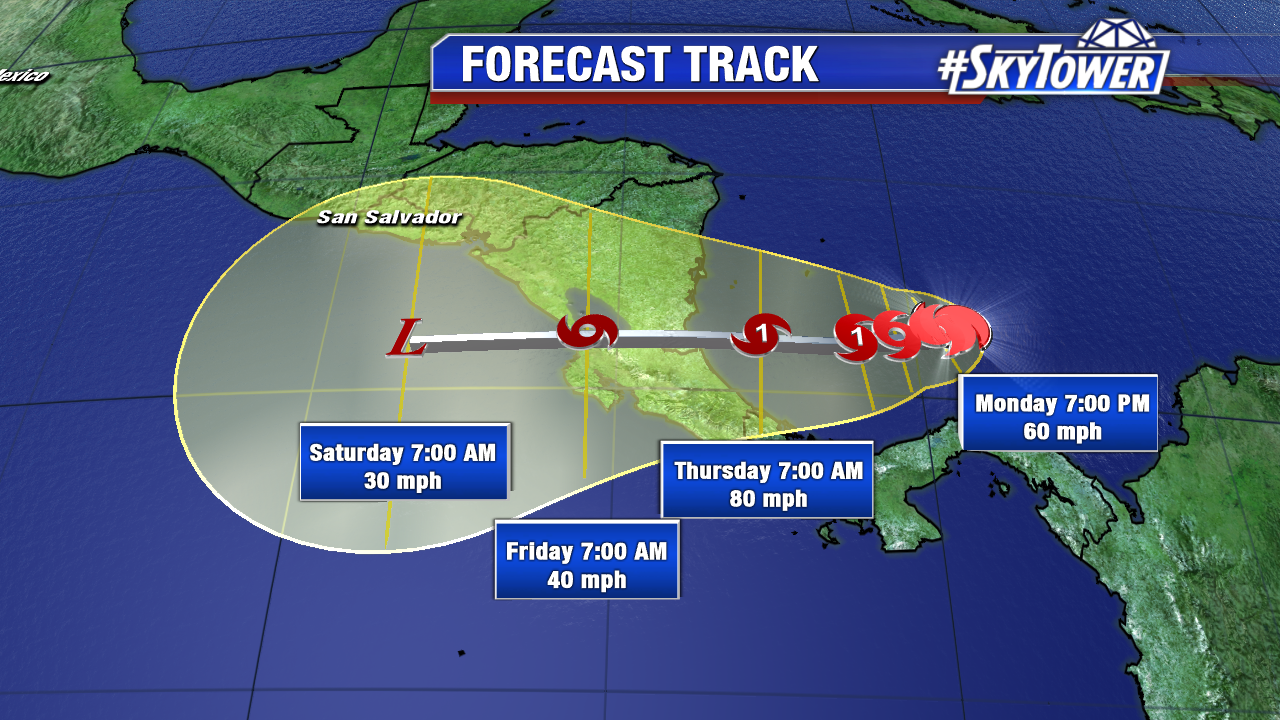 The 12Z GFS is in line with the official NHC intensity forecast and develops Hurricane Otto by Thursday morning. By Friday, this model suggests a strengthening hurricane will make landfall in southeast Nicaragua. This is a little further north than the NHC forecast. Meanwhile the 0Z ECMWF model keeps Otto much weaker with a landfall further south near the Nicaragua/Costa Rica border Thursday afternoon. There are still a couple days to tweak this forecast.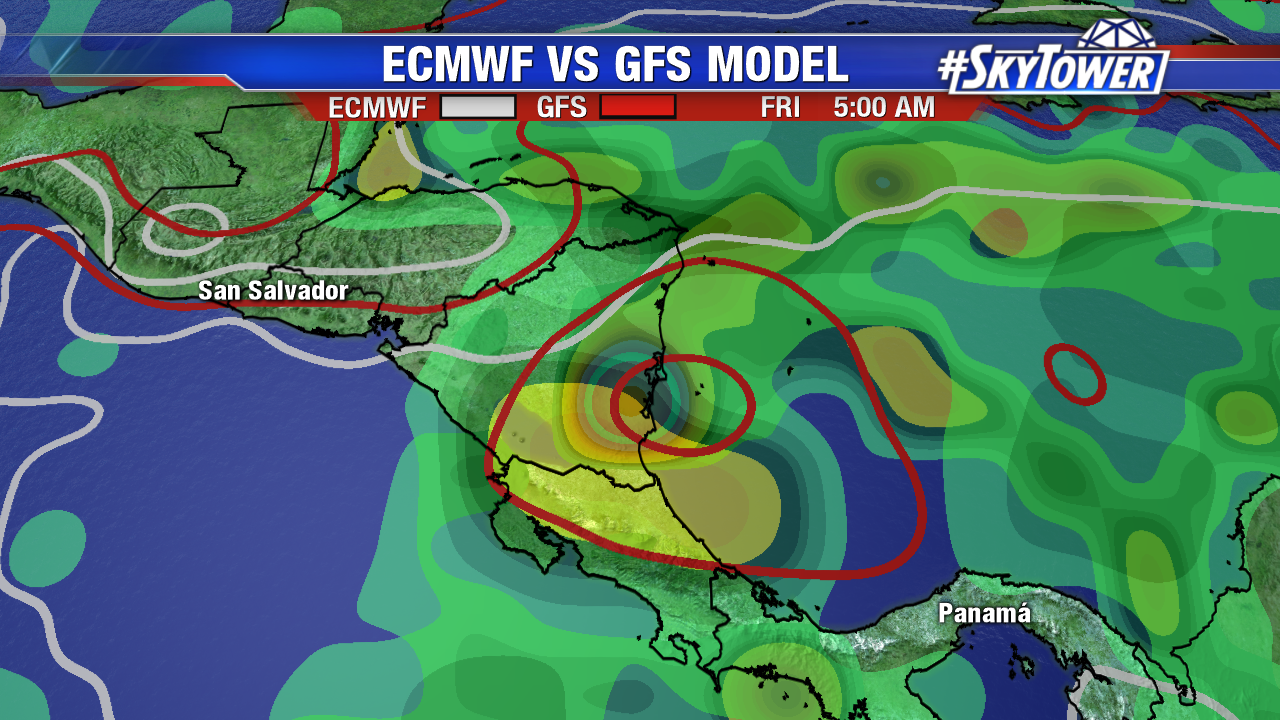 The main threat for portions of Central America will be heavy rainfall. Parts of Nicaragua, Costa Rica and Panama will see several inches of rain mid to late work week. Some areas could pick up 10 to 15 inches off rainfall near higher terrain. Flash flooding and dangerous mudslides are possible.