While convection increases near Invest 90L in the extreme southwest Caribbean Saturday the disturbance is still disorganized. The broad area of low pressure has not moved much over the past few days and it will continue to meander uncomfortably close to Central America in the days ahead.  Wind shear is moderate overhead which limits organization in the short-term. Tropical depression development is unlikely the next 2 days but there is medium 50% chance by Thursday.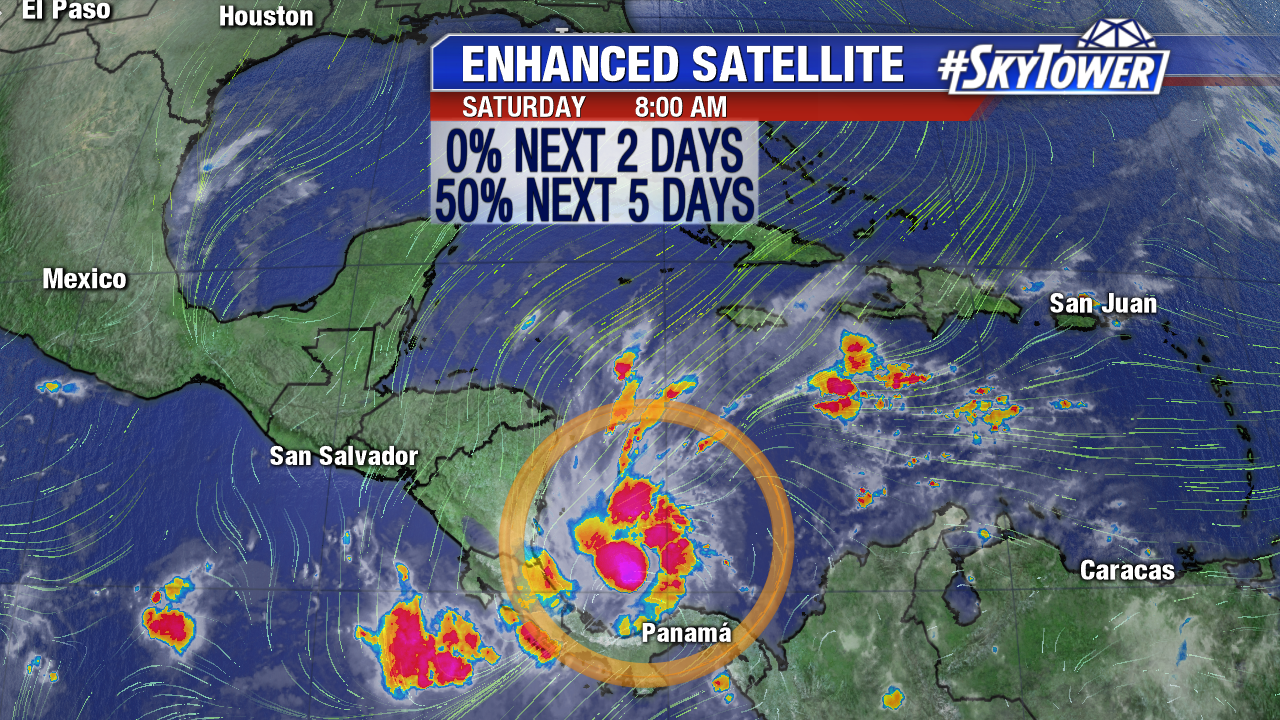 The 0Z Euro is still the most aggressive model in development over the next 7 days. By Thursday morning a weak tropical depression sits east of Nicaragua and Panama. By next weekend this model brings heavy rain and a weak hurricane to this area. Meanwhile the 06Z GFS brings a weak Tropical Storm Otto into Nicaragua Thursday morning with deep tropical moisture exiting by late week/next weekend.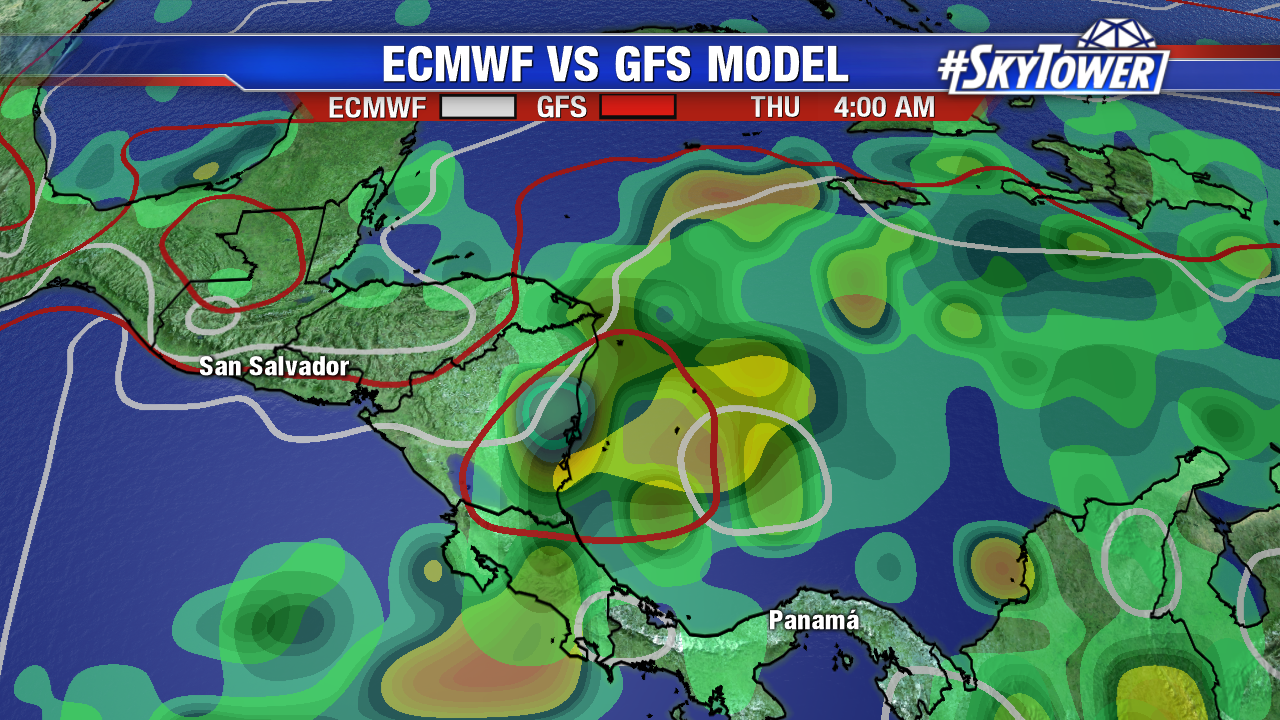 Regardless of development heavy rain is possible for portions of Central America by mid to late work week. Of course specific amounts depend of the exact track. The GFS brings several inches of rain to Panama and Nicaragua between now and Friday afternoon.