As of Wednesday afternoon, Invest 90L in the Southwest Caribbean remained very disorganized and lacked much convection. However, a modest swirl was still evident on enhanced satellite imagery, and the odds of development are still rather high over the next 5 days. The National Hurricane Center has 2 day odds at 30%, but 5 day odds at 80%.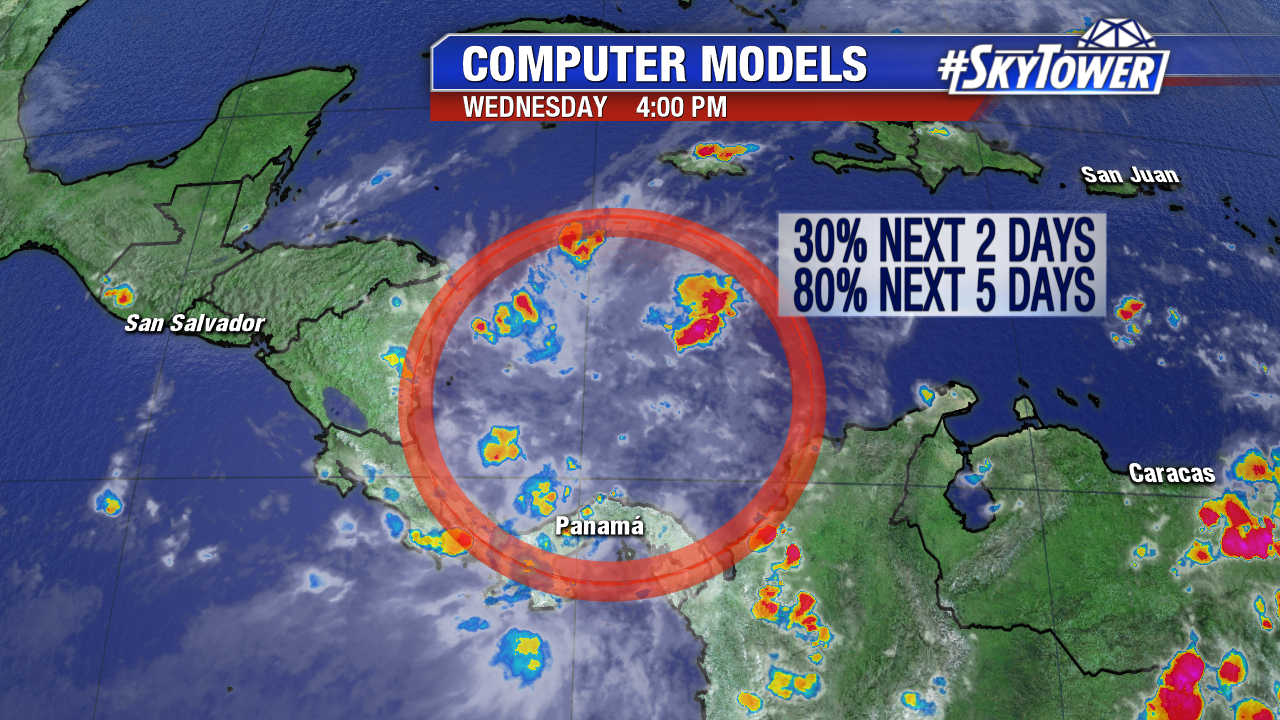 Regardless of development, 90L will be a slow and erratic mover. There is little steering current in the Southwest Caribbean over the next week, and so the models are split in every which direction of where 90L will meander. Below are several model forecasts through next Tuesday.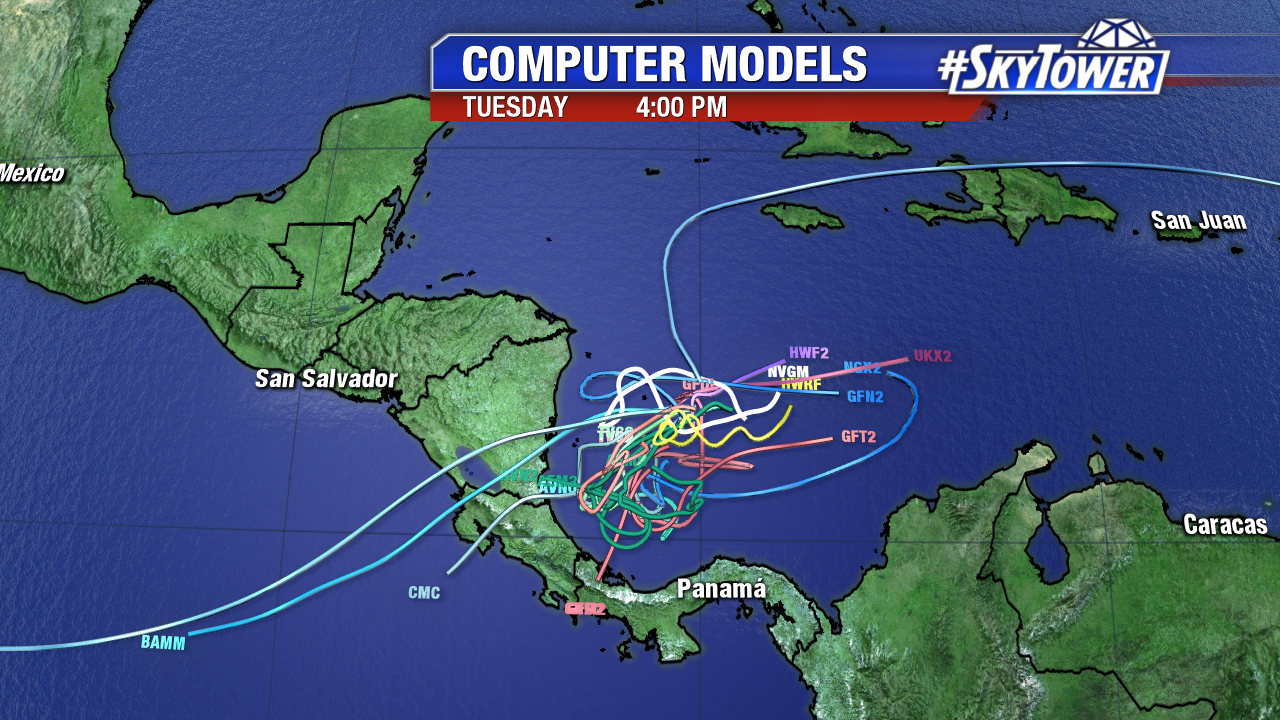 As for actual development, the European model has been the most aggressive. By the middle of next week, the operational run shows Tropical Storm Otto in the Southwest Caribbean, and several of its more prominent ensemble members show the same solution. They also show little in the way of movement in that timeframe. Here is the forecast from the ECMWF for one week from today.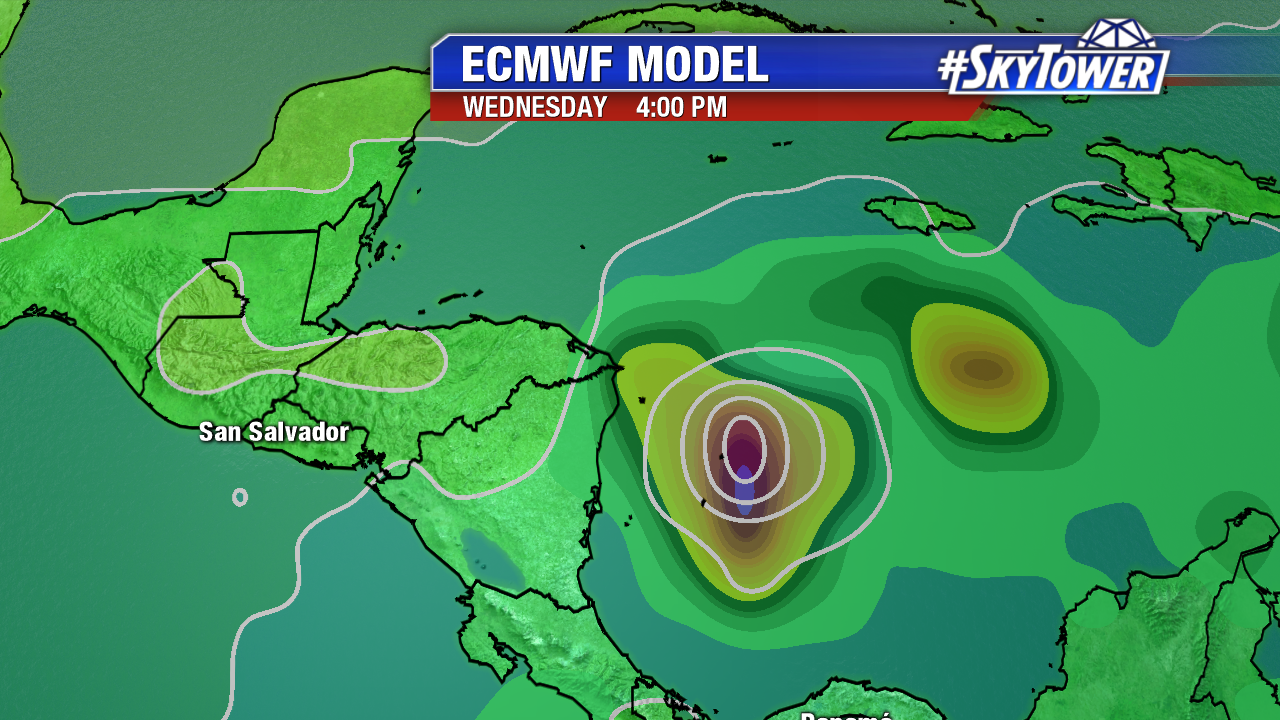 Meanwhile, the GFS hasn't showed as much development, and keeps 90L as a tropical depression, or even just a broad area of low pressure. Here is the GFS solution for the middle of next week.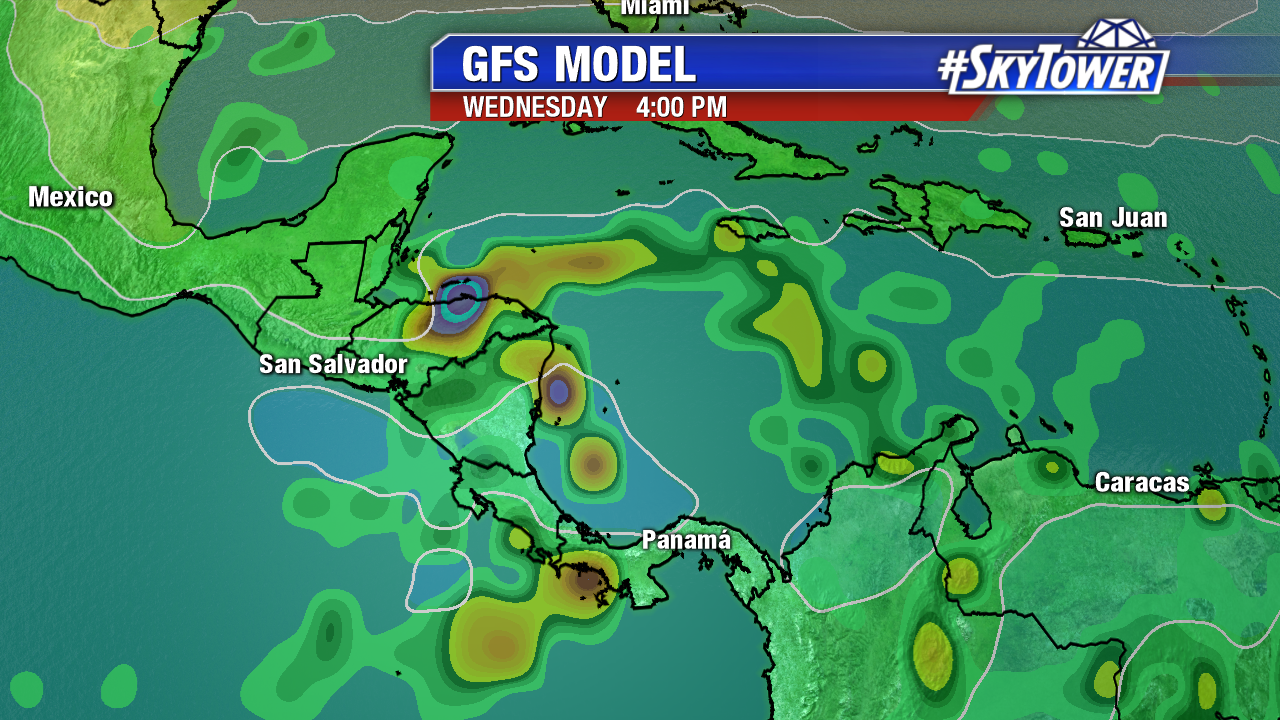 Even though its late in the season, there are a couple factors working in favor of tropical development for Invest 90L. The wind shear over the Southwest Caribbean will remain quite light over the next week, and sea surface temperatures are above average (~1° above normal).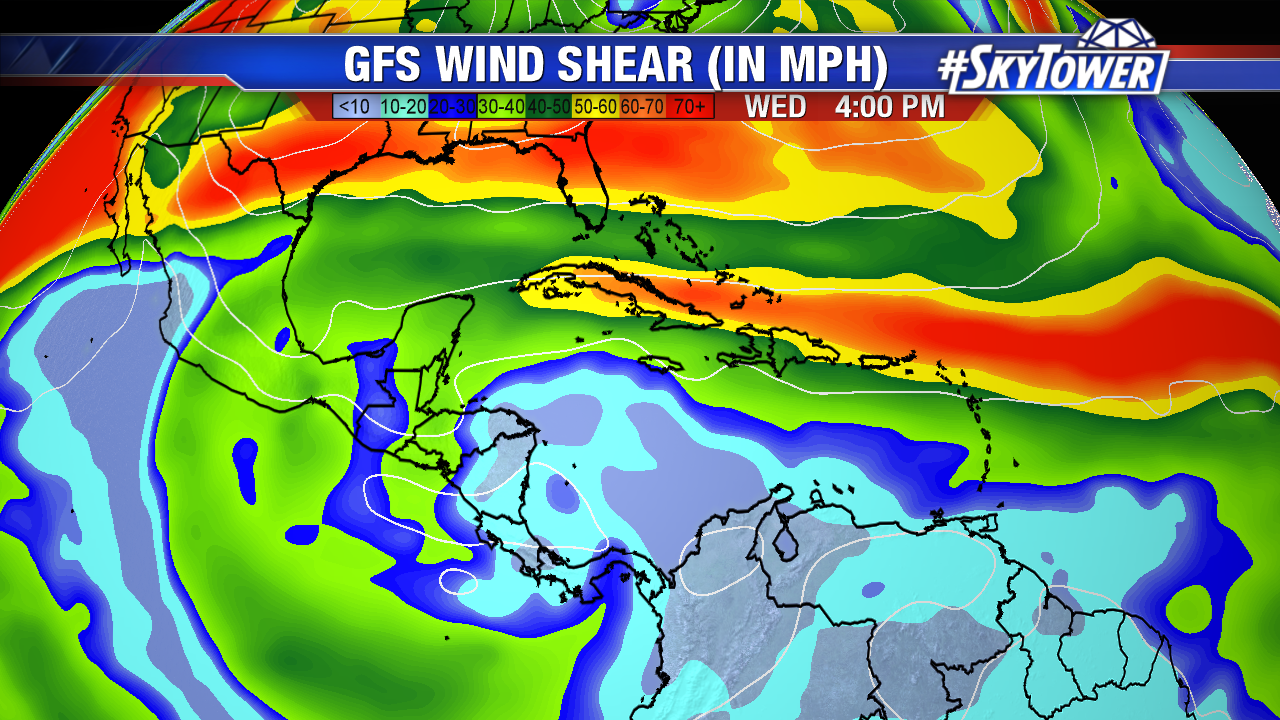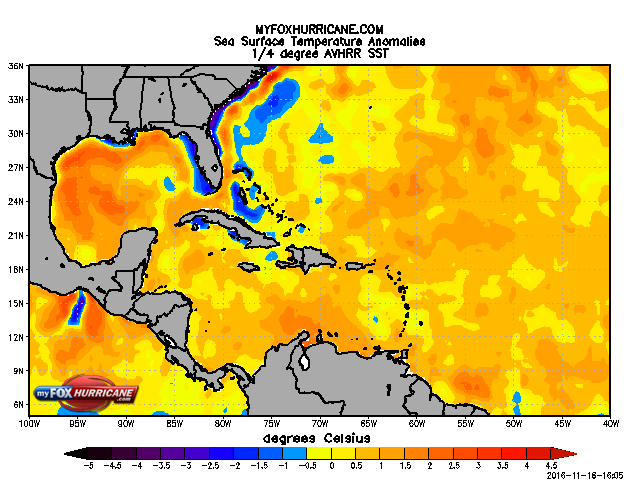 Regardless of development, the biggest threat for 90L looks to be heavy rain. While most of the models keep the heaviest rain offshore, a wobble or shift west in the track could mean very heavy rain for portions of Central America.