An area of disturbed weather, now pinned Invest 90L, shows some signs of gradual organization Tuesday in the southwest Caribbean. Outflow has improved, pressure has dropped some and convection is scattered. A tropical depression/Tropical Storm Otto is likely to form later this week or this weekend. Invest 90L will move little in the days ahead and meander near Central America.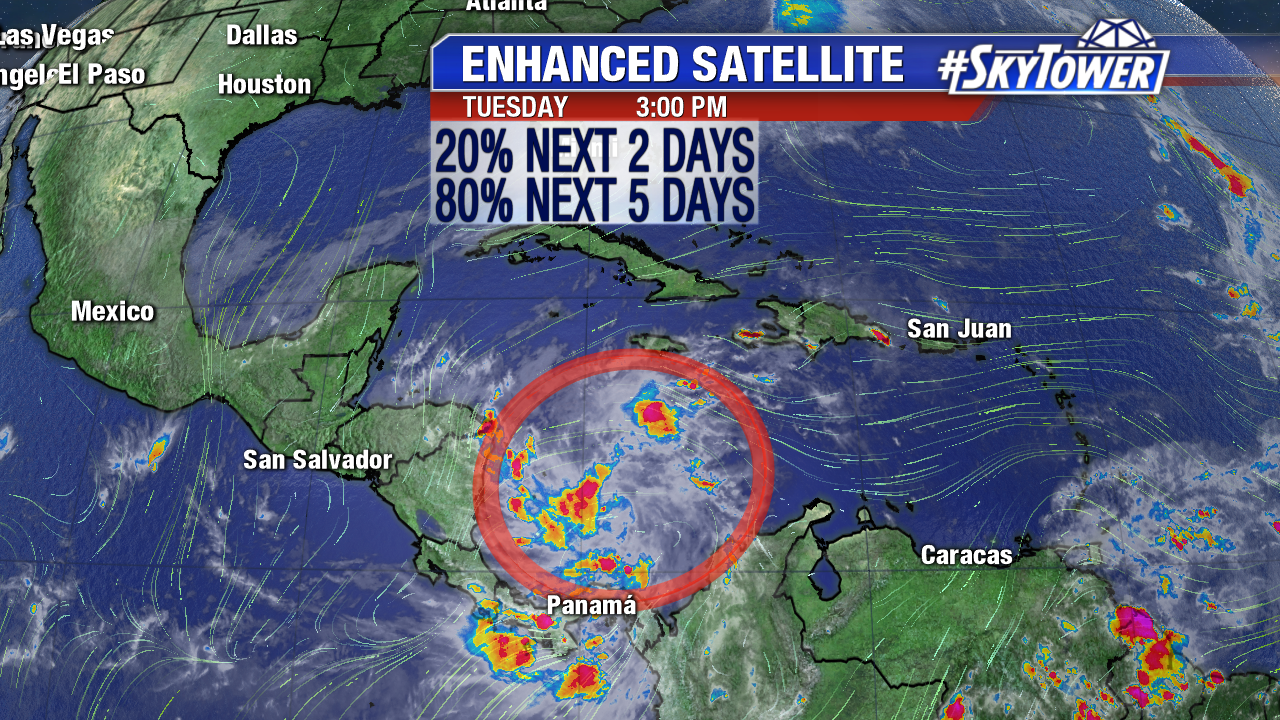 Wind shear favors gradual strengthening in the Caribbean. Wind shear is low overhead at 5-10 kts. Hostile upper level winds will remain well north of Invest 90L. The graphic below shows the green favorable shear over the area of disturbed weather and the red unfavorable shear over the Gulf of Mexico and northwest Caribbean. The graphic below is courtesy the University of Wisconsin.
There won't be much steering to guide Invest 90L and it could meander in the Caribbean near Central America for 7+ days. This could spell a heavy rain threat for some . Strong high pressure over the eastern U.S. will keep this disturbance well south of Florida and the U.S.. Here is the 18Z computer model forecast through next Monday. A wobble west towards Central America or north and east towards Jamaica and Hispaniola will make a huge difference in any tropical impacts in these locations.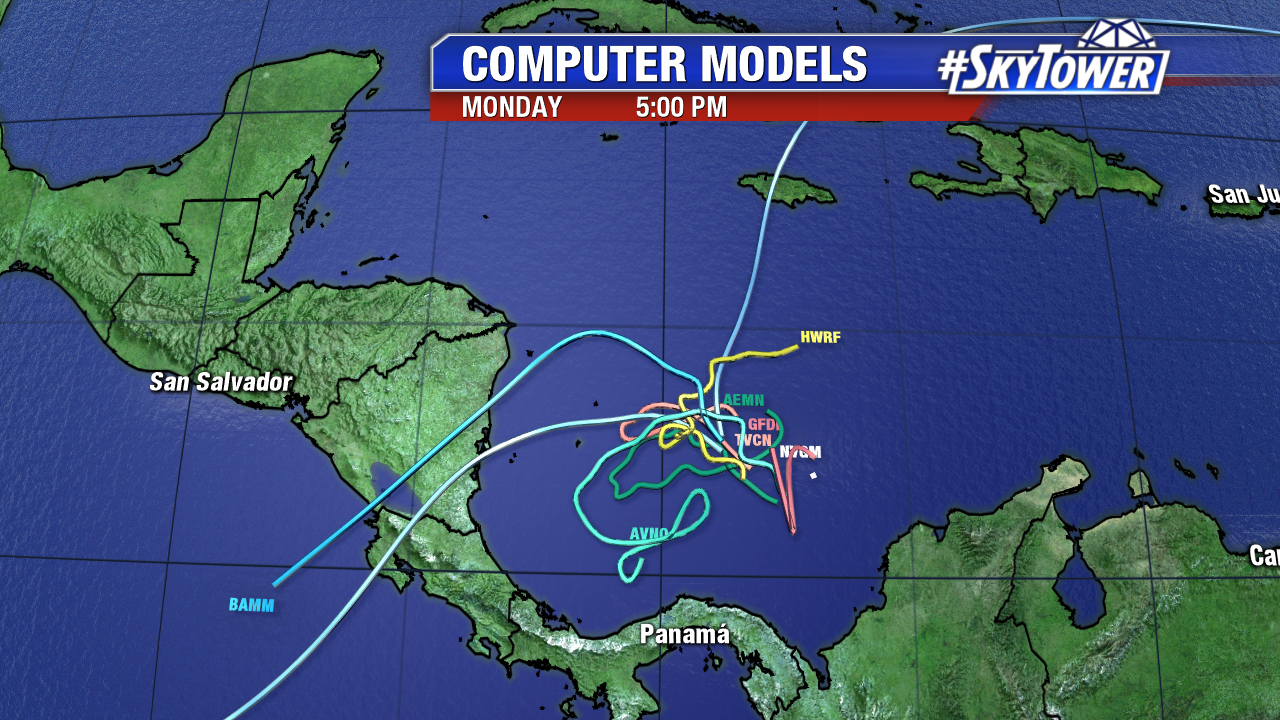 While the future track of possible Otto remains unknown, so is the future intensity. Some models are more aggressive than others. The 12Z Euro shows a stronger possible Hurricane Otto over the warm Caribbean waters by next Tuesday. The 12Z GFS shows a weaker Tropical Storm Otto closer to Central America. This would mean a heavy rain threat and tropical storm conditions for portions of Central America. Stay tuned as this is a ways off.