The southwest Caribbean is a place to watch for tropical depression development this week. Only 5% of named storms form in November so it is rare, but not impossible. Most recently Kate became a hurricane in November 2015. On Monday it's a wait and see situation.  Wind shear is low in the extreme southwest Caribbean and broad low pressure may form over the next 5 days. Officially, there is a medium chance of tropical depression development by Saturday. The next named storm is Otto. The movement would be slow north or northeast.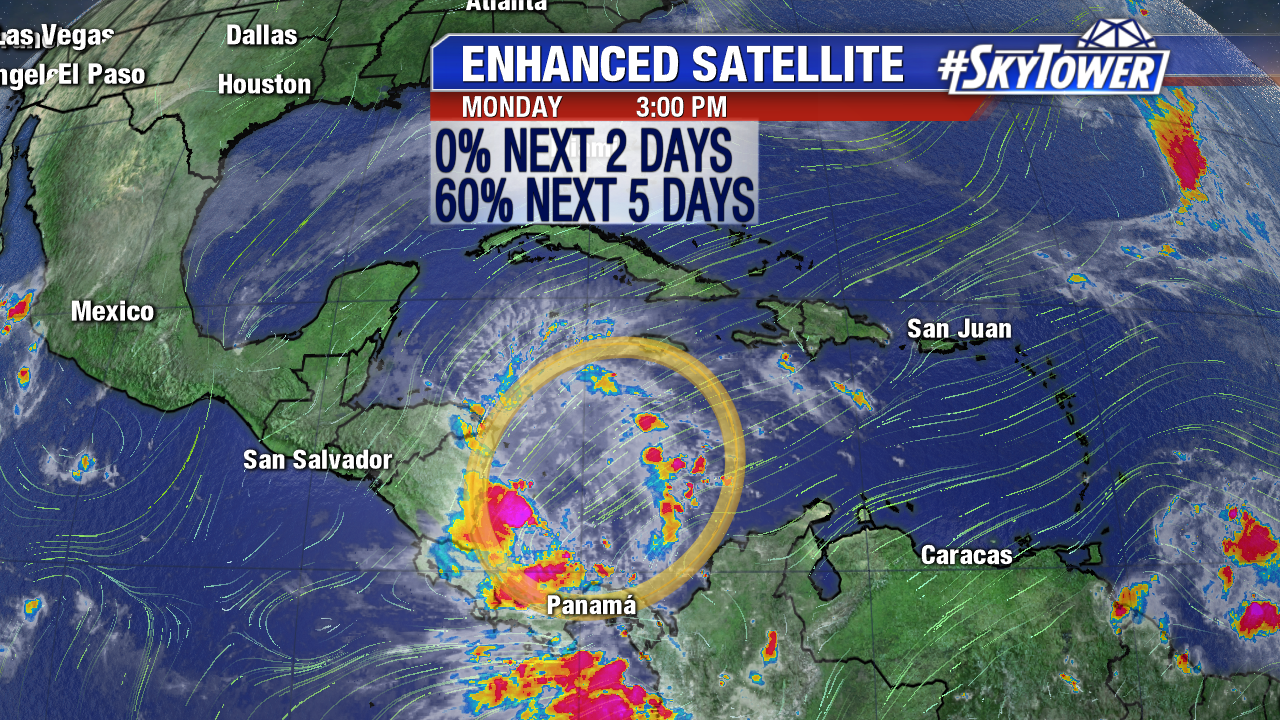 This is a favorable spot for a tropical low to develop. Sea surface temperatures in the low to mid 80s are plenty warm for organization.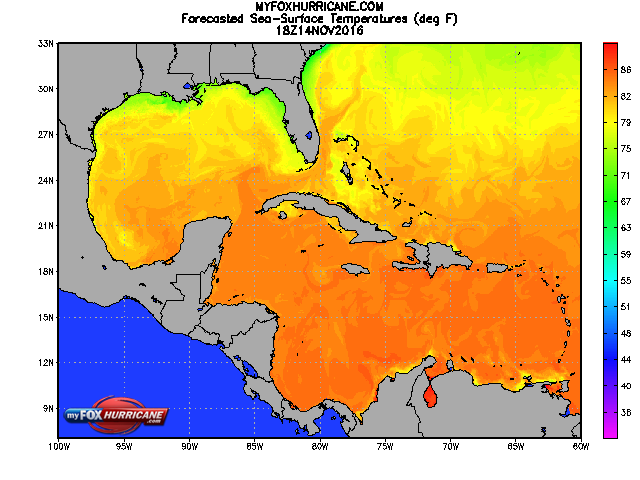 Computer models and some ensembles are on board with tropical depression development late work week/this weekend. The 12Z European model shows a tropical depression/possible weak Tropical Storm Otto Friday near Central America. The 12Z GFS is slower to develop this feature but does show pressure lowering in the vicinity Friday.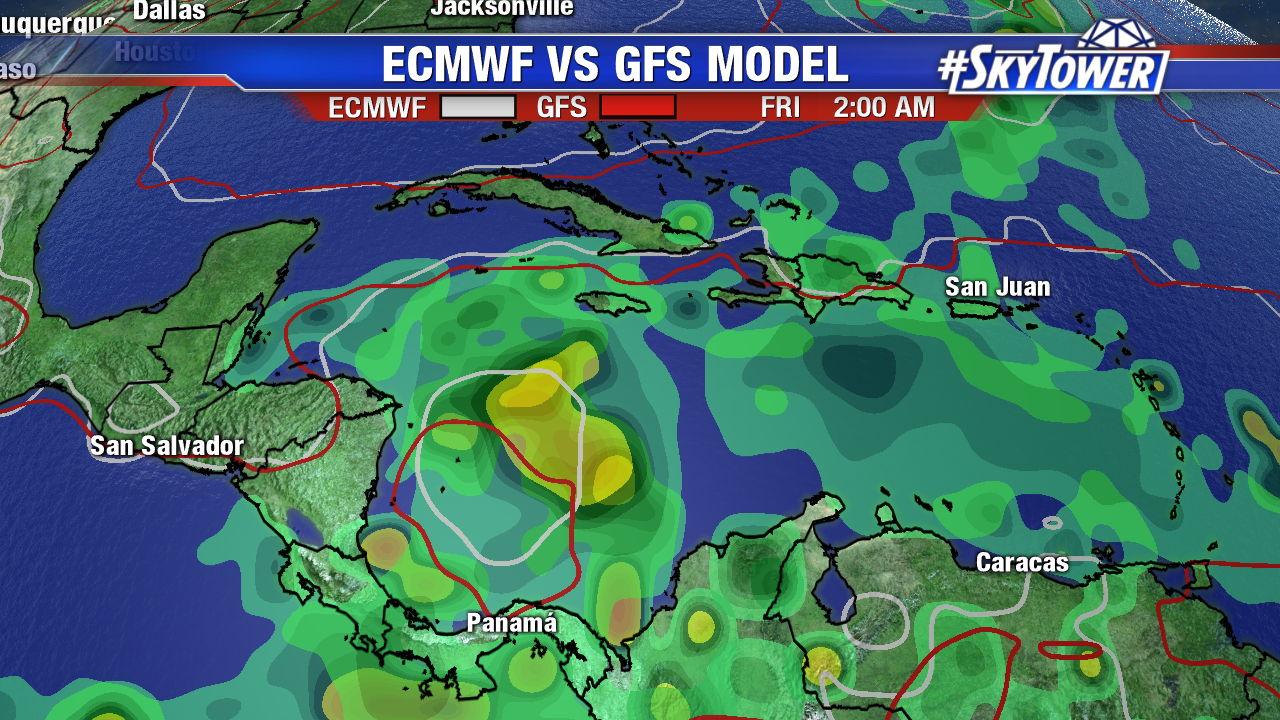 One change in the computer models over the past few days is the slow movement of the possible future tropical depression/named storm. With a series of highs building in over the Southeast U.S. the low may be suppressed south and meander in the Caribbean for several days. This could pose a heavy rain threat for Central America/some of the islands. Below is the 12Z European model versus the 12Z GFS model Monday afternoon. The Euro shows a weak Tropical Storm Otto drifting near Hispaniola. The GFS suggests an even slower moving and also weak tropical cyclone over the warm waters of the southwest Caribbean.