There are about 2 weeks left in the 2016 Atlantic Hurricane Season. Wind shear and cooler water temperatures have limited activity this month. So far there are no named November storms. Our attention closes in on the southwest Caribbean this upcoming work week. The long-range European model has been incredibly insistent on developing low pressure in the western Caribbean. Officially, there is a low chance broad low pressure forms in the southwest Caribbean by mid-work week.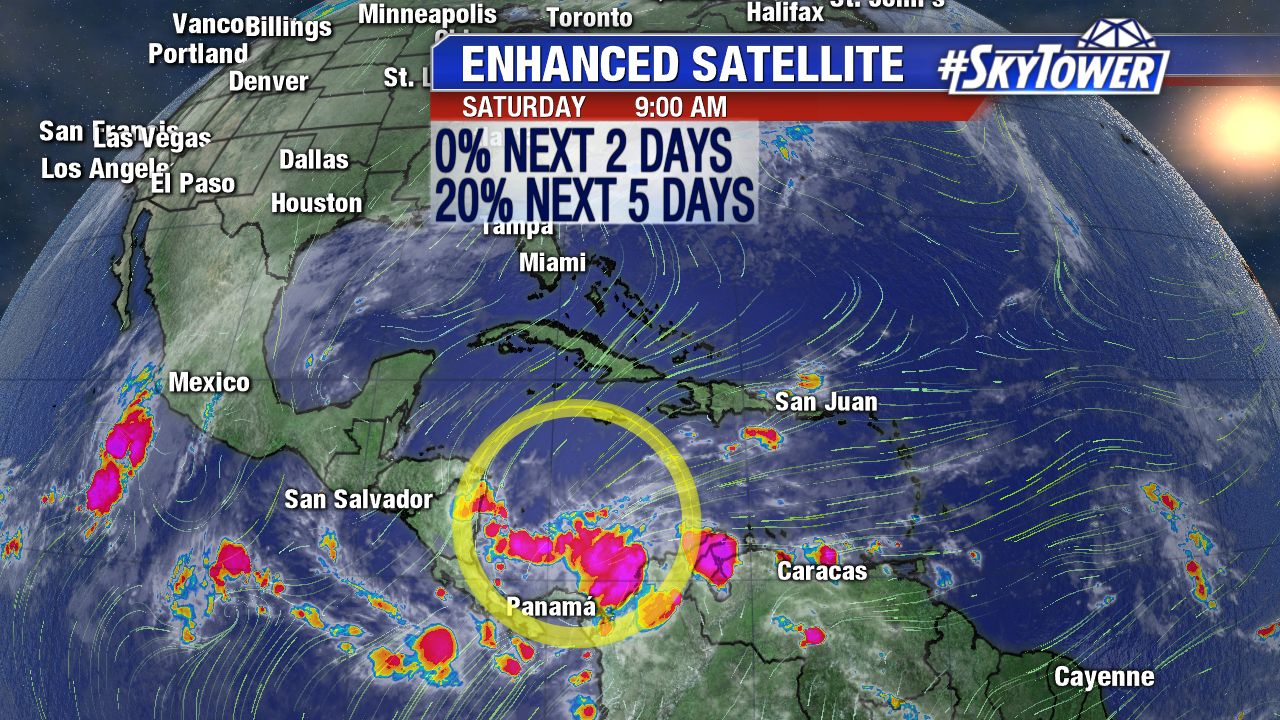 The 0Z Euro develops a tropical low Wednesday and Thursday in the southwest Caribbean at the tail end of an old frontal boundary. Steering currents bring this possible tropical depression/Tropical Storm Otto northeast towards Puerto Rico, Cuba and the Bahamas by next weekend/early next week.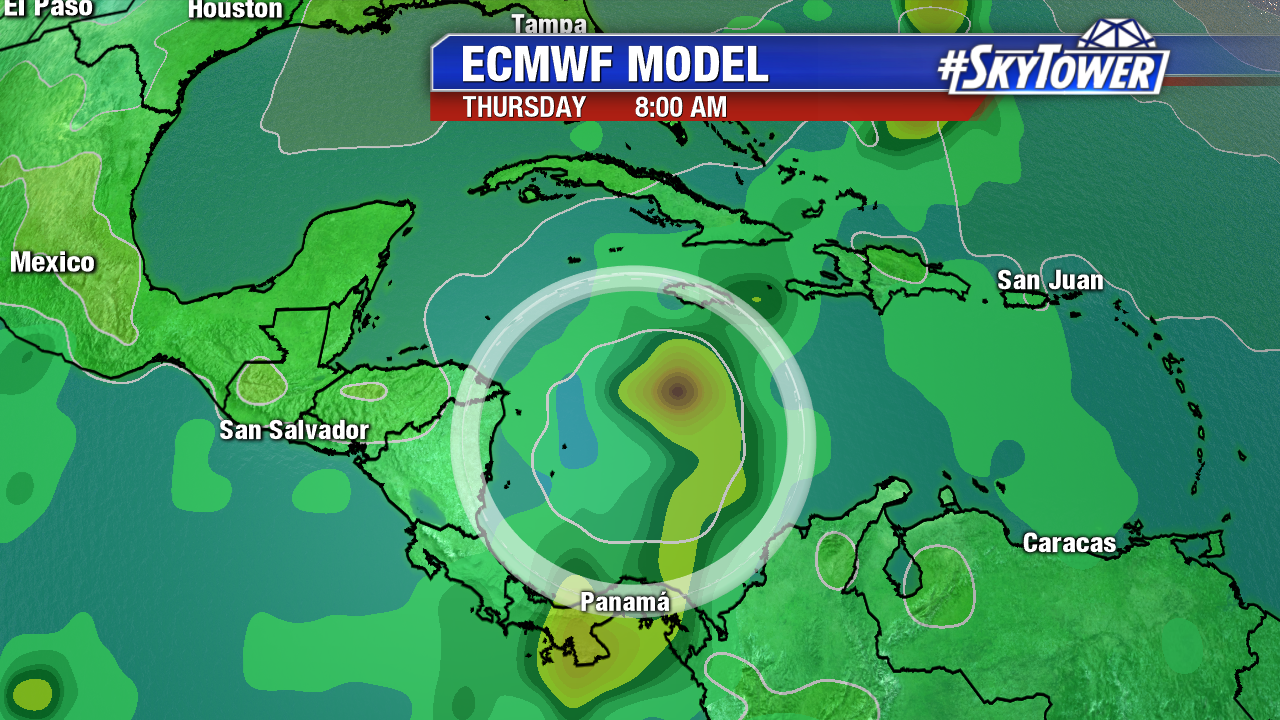 Meanwhile the GFS does not develop a tropical feature as wind shear may be too high. Below is the wind shear forecast for Thursday morning.  Regardless, we will monitor the Caribbean this week for any developments.