The final month of the 2016 Atlantic hurricane season begins Tuesday.  It's typically the quietest month of the season. Only 5% of named storms form in November. While named storms in November are less common compared to other months, they do occur. Most recently, Kate became a hurricane in the Atlantic in 2015.  According to the National Hurricane Center more than 100 tropical cyclones have been tracked during November.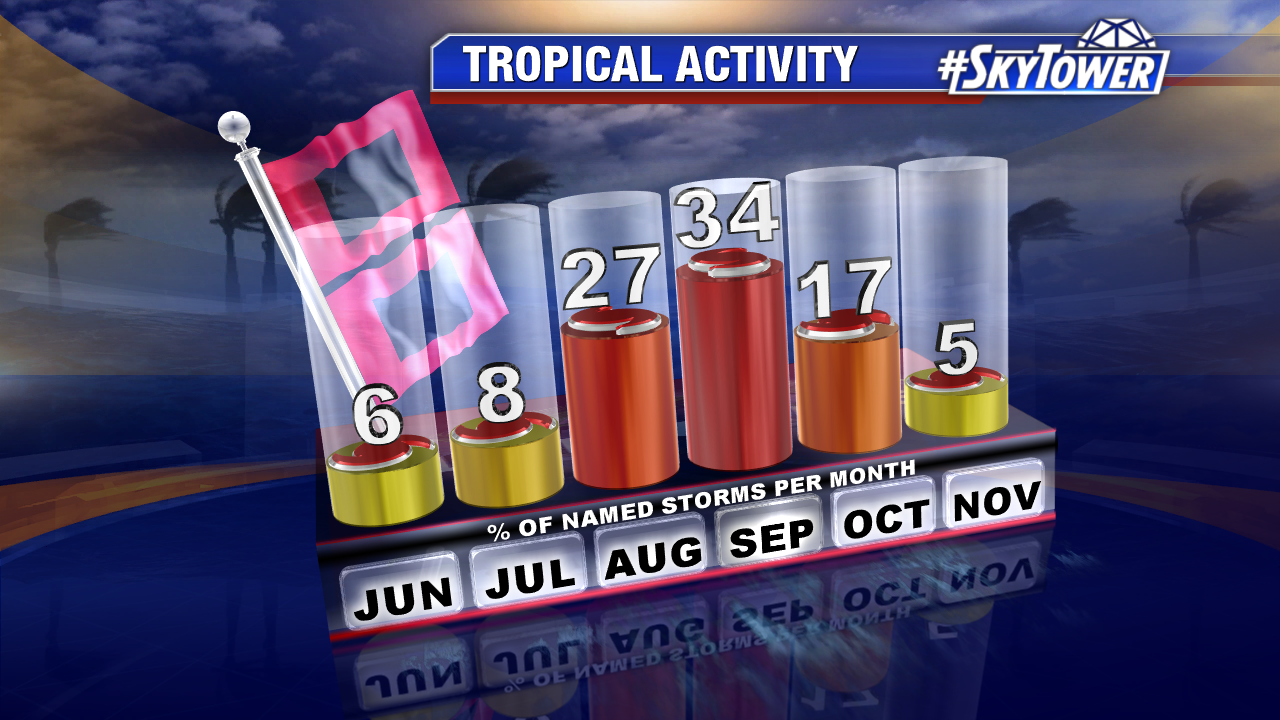 Tropical systems that form in November often originate in the western Caribbean or near the Bahamas. This can be along decaying frontal boundaries. Any storms that do form and gain tropical characteristics tend to track northeast over the open Atlantic. High wind shear and cooler water temperatures limit tropical cyclones in November.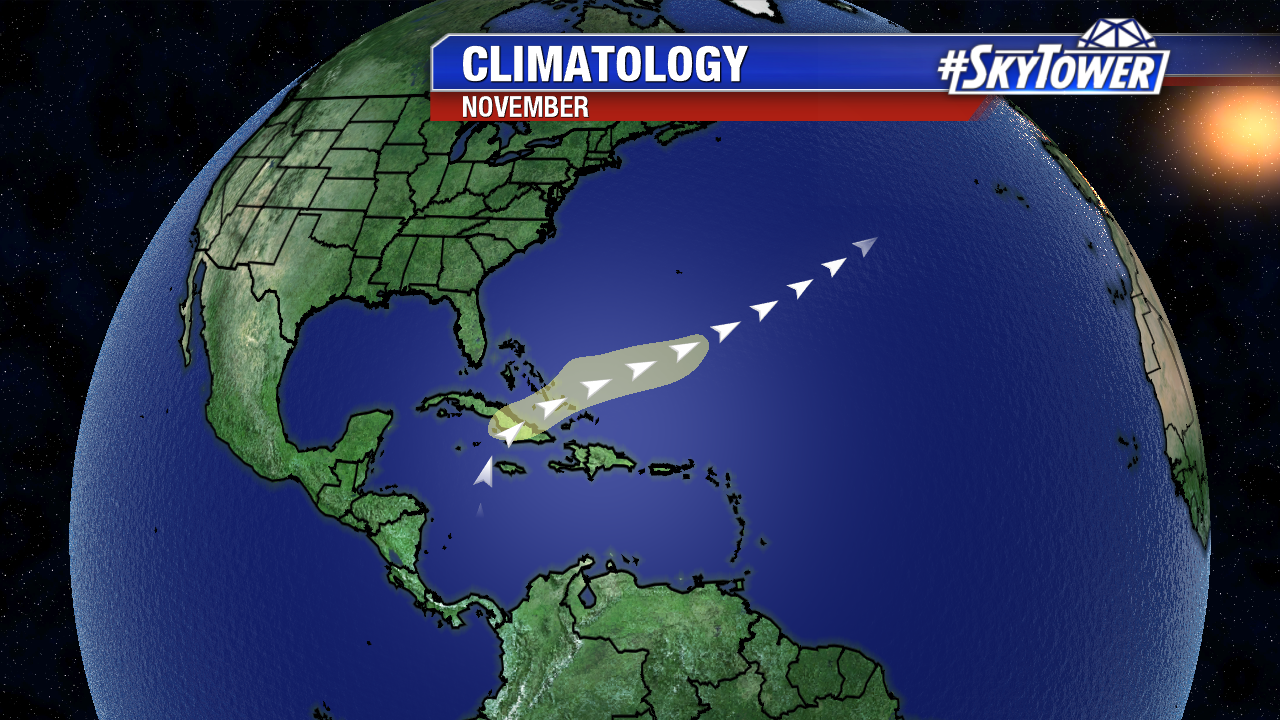 Wind shear is incredibly high in the Gulf of Mexico, the northwest Caribbean and the western and central Atlantic Tuesday. This is indicated by the unfavorable red color on the graphic below (courtesy University of Wisconsin). There are a few pockets of slightly more favorable upper level winds in the south and eastern Caribbean. We've been eyeing a weakening area of low near Puerto Rico. Clearly high westerly shear took a toll on the low as it moves northeast. Officially, per the NHC, no tropical depression development is expected over the next 5 days.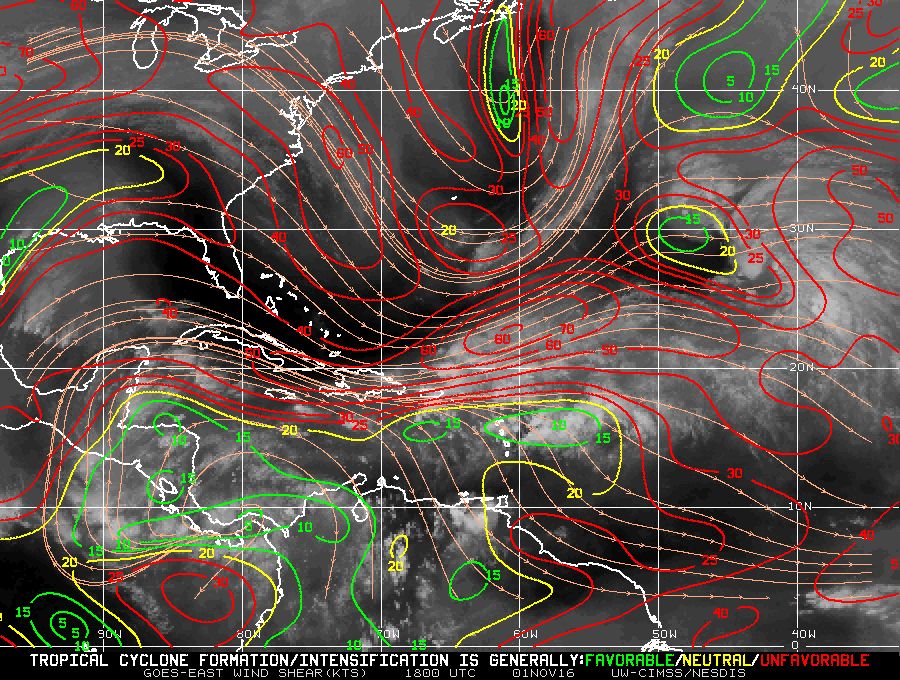 As mentioned over the weekend the GFS and European model hint that low pressure will spin up over the open central Atlantic later this work week.  That is still the case Tuesday. At this point this appears to be a non tropical area of low pressure and won't impact any land masses.