The final days of October are here and the Atlantic Basin is quiet overall. Broad low pressure near Central America will continue to weaken Sunday. Wind shear remains high and it moves over land early work week. Elsewhere an old frontal boundary stirs up convection in the Atlantic south and east of Bermuda. Upper level winds are hostile in this region. A trough near the Southeast Bahamas and north of Hispaniola enhances scattered convection. This feature also sits in a region of hostile upper level winds. There is only one tropical wave. It moves over the Lesser Antilles late Sunday and Monday with limited shower activity. Officially, no tropical depression development is expected over the next 5 days.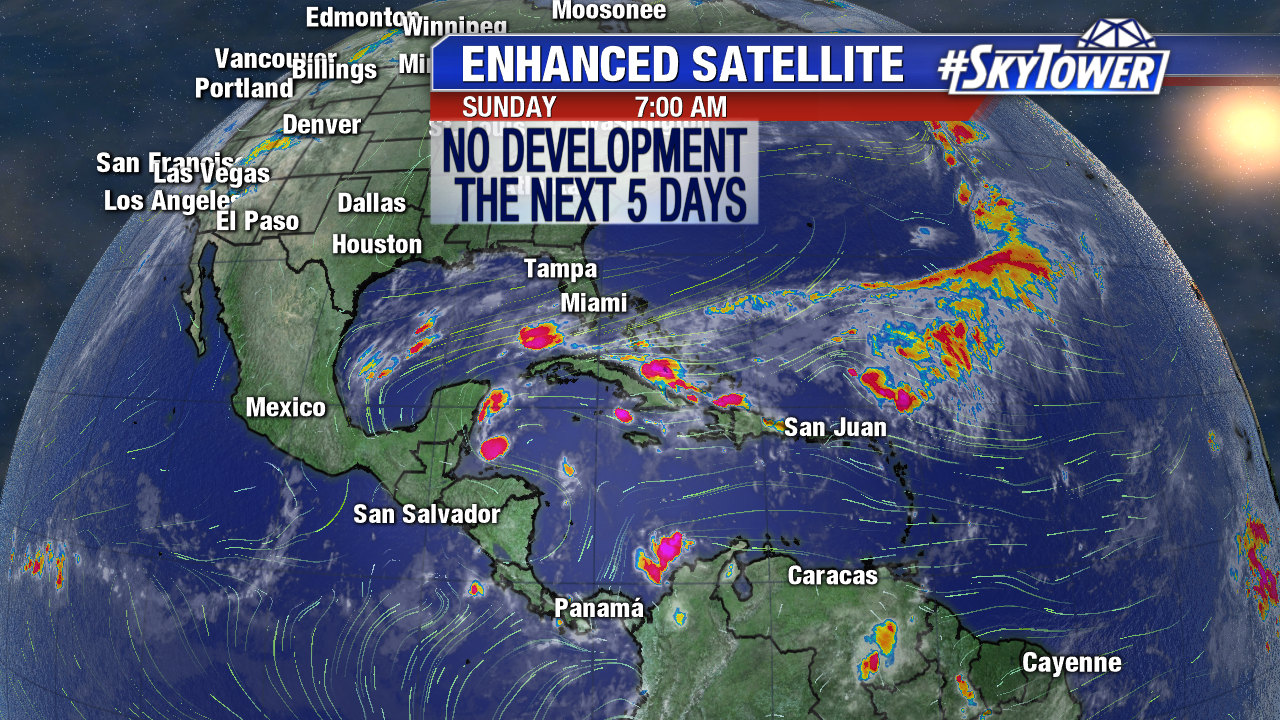 Both the European model and GFS model hint that low pressure may spin up along a frontal boundary mid to late work week. This is northeast of the Lesser Antilles over the open central Atlantic. Wind shear is too high for significant tropical development, but it worth watching. If low pressure develops and gains any tropical characteristics it heads northeast away from land and the U.S..  Below is the European wind shear forecast for Thursday morning.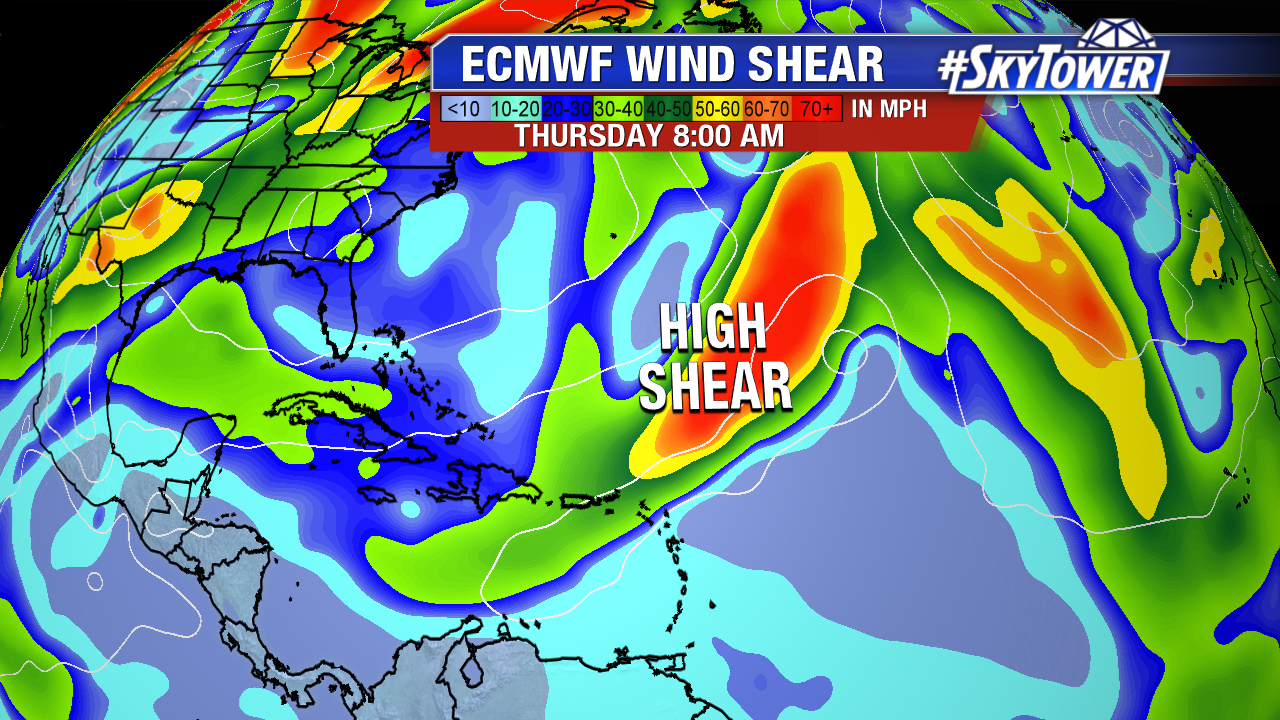 Only 5% of named storms form in November as wind shear is often high and water temperatures have cooled. Any named storms that do form in the last month of the Atlantic season typically form in the western Caribbean or near the Bahamas and head northeast. If low pressure develops mid-work week the northeast steering is in line with climatology.