October 2016 winds down and it is likely to wrap up with no more named storms. It has been an active month. While Matthew formed in late September it made landfall in Haiti, Cuba, and the Bahamas as a major hurricane in early October. Matthew also made landfall as a hurricane in South Carolina. Major hurricane Nicole lashed Bermuda in mid October. We continue to watch the western Caribbean, the Gulf of Mexico and the western Atlantic in the days ahead. These areas favor tropical depression development in late October. Fortunately, the atmosphere does not favor tropical organization over the next 5+ days in these locations.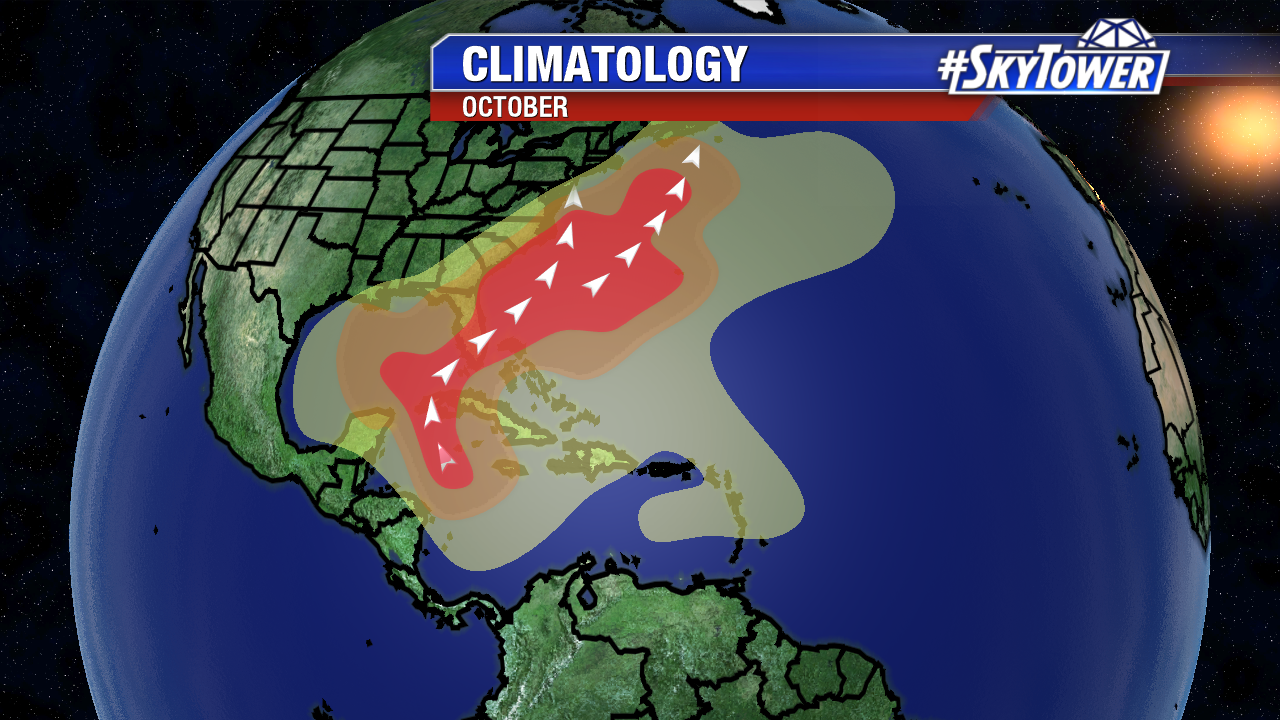 On Tuesday two frontal systems keep upper level winds hostile in the western Caribbean, Gulf of Mexico, and western Atlantic. A tropical wave between the Lesser Antilles and Africa is still disorganized. Wind shear is moderate overhead and will increase as this disturbance moves westward at 10-15 mph. The GFS hinted at possible tropical depression development with this feature, but it has now backed off on that possibility. This isn't a typical region we watch for tropical cyclone development in late October, so this makes perfect sense. Wind shear is too high.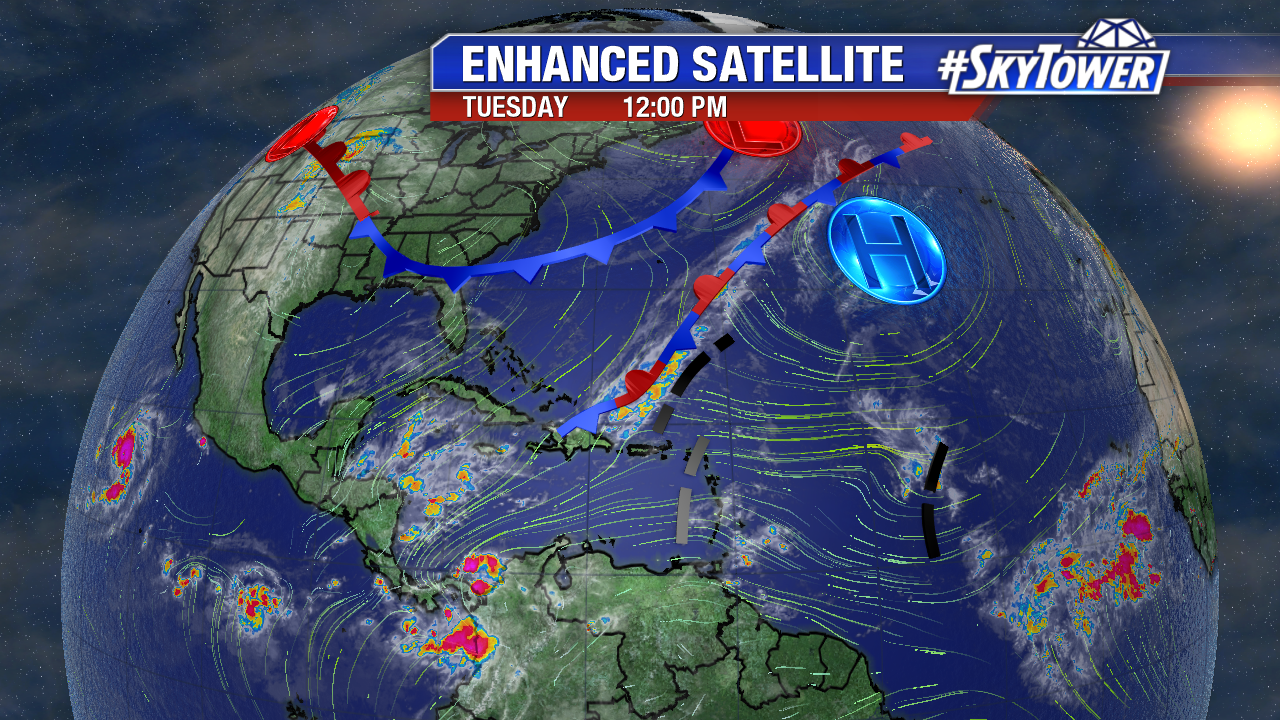 The European wind shear forecast shows the extent of unfavorable upper level winds in the Atlantic Basin. With an active upper level pattern and fronts moving off the Southeast coast every few days wind shear will remain moderate to high over the next 5-10 days.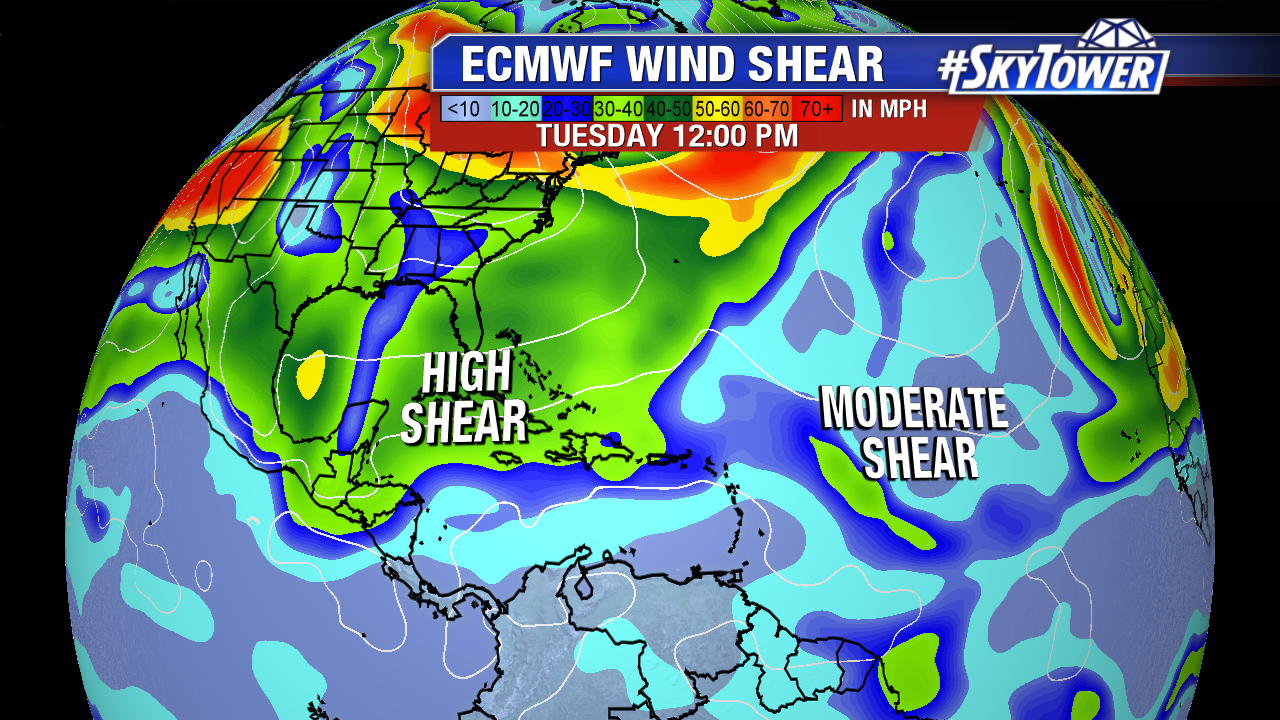 Meanwhile in the eastern Pacific major hurricane Seymour continues the strengthen. The tiny and powerful storm will strengthen further on Wednesday over warm waters and under light wind shear. Beyond mid-week wind shear increases. Seymour will dissipate before its remnant moisture approaches the west coast of the U.S. late this weekend.