Invest 99L has not organized much Wednesday. On Wednesday afternoon it is an elongated area of convection north of Turks and Caicos and near the southeast Bahamas. The broad area of low pressure sits in a region of moderate to high wind shear. These upper level winds don't favor significant tropical organization but do drop some Thursday and early Friday. There is a chance Invest 99L briefly becomes a subtropical/tropical depression before it combines with a frontal system Friday or Saturday. The NHC puts those odds at 80% over the next 5 days. Otto is the next named storm.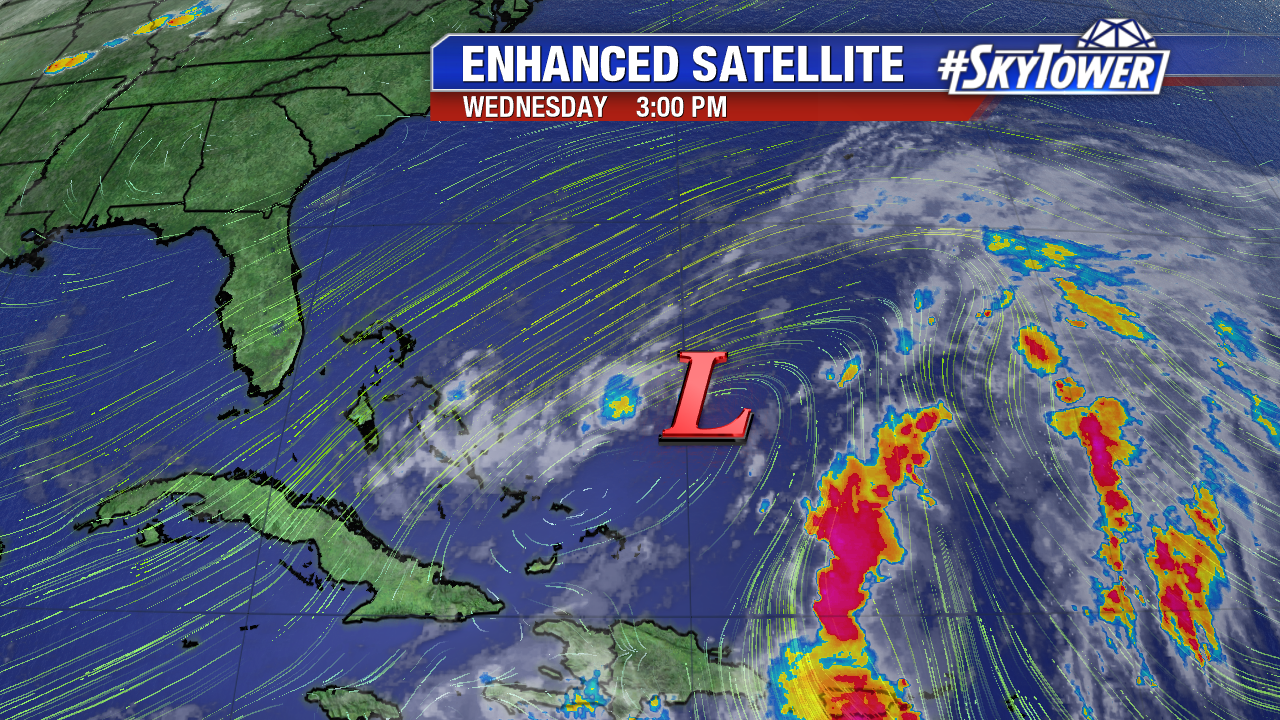 The broad area of low pressure heads northwest under the influence of the Bermuda high through Thursday. On Friday it lifts north-northeast and continues that path east of New England towards Nova Scotia and Newfoundland Saturday. Water temperatures are much cooler in the northwest Atlantic. Cooler waters and increased shear will put an end to any tropical characteristics Invest 99L may acquire.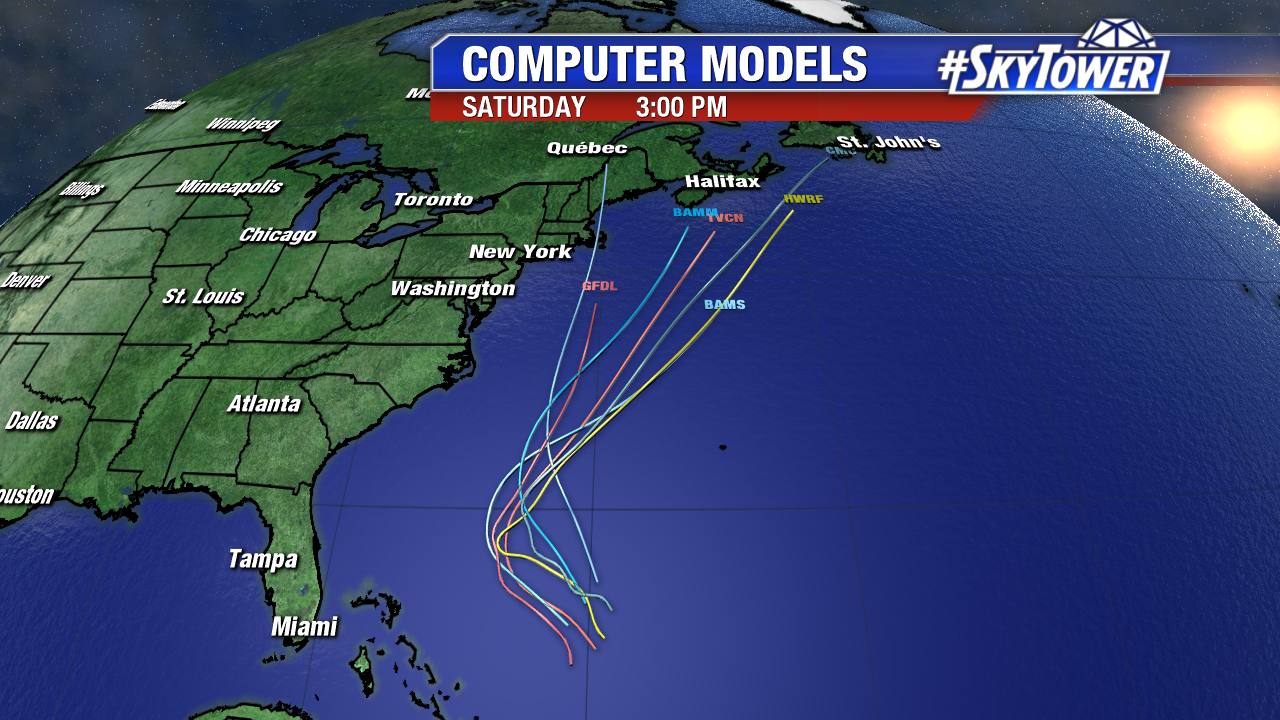 Futurecast shows a potent frontal system moves into the Northeast U.S. Friday. This will bring heavy rain to some. It also shows Invest 99L well offshore at 5 PM. The European model shows Invest 99L gets absorbed into this complex late Friday. The GFS model is also on board with this solution late Friday and early Saturday.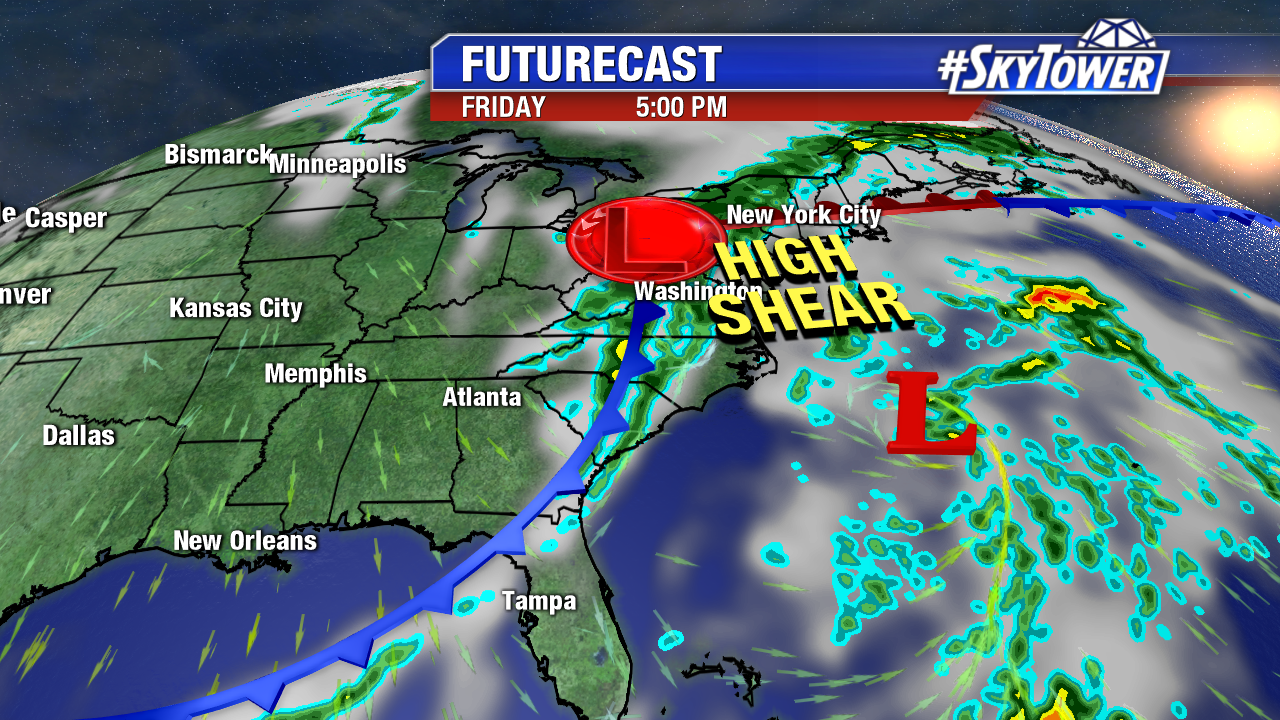 On the other side of the globe Typhoon Haima made landfall in the north Philippines Wednesday. It made landfall on the island of Luzon with category 4 strength winds of 140 mph. Haima brings tremendous rainfall, major hurricane force winds and large waves to the northern Philippines. It is set to move into southeast China as a much weaker system Friday but will still bring heavy rain and hurricane force winds to the region.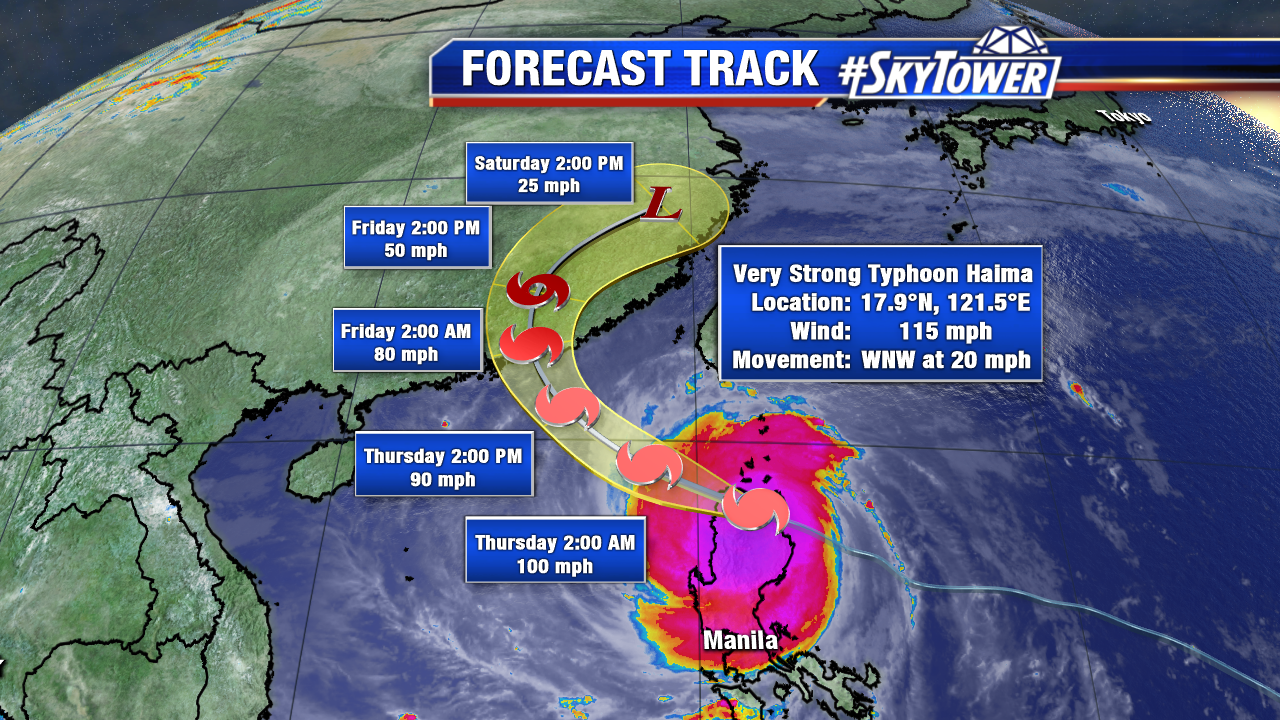 l