Hurricane Nicole holds its own Monday. Despite its unfavorable location to maintain tropical strength it is still a hurricane at 11 AM. Max sustained winds are at 75 mph and pressure is up to 962 mb. It moves north-northeast over the open north Atlantic at 9 mph.  As it gains latitude and moves over even cooler waters Nicole is on track to lose its full-blown tropical status Monday evening or Tuesday. It will also interact with a frontal boundary during this time and become extratropical. It could bring any remaining squalls to Greenland mid-week.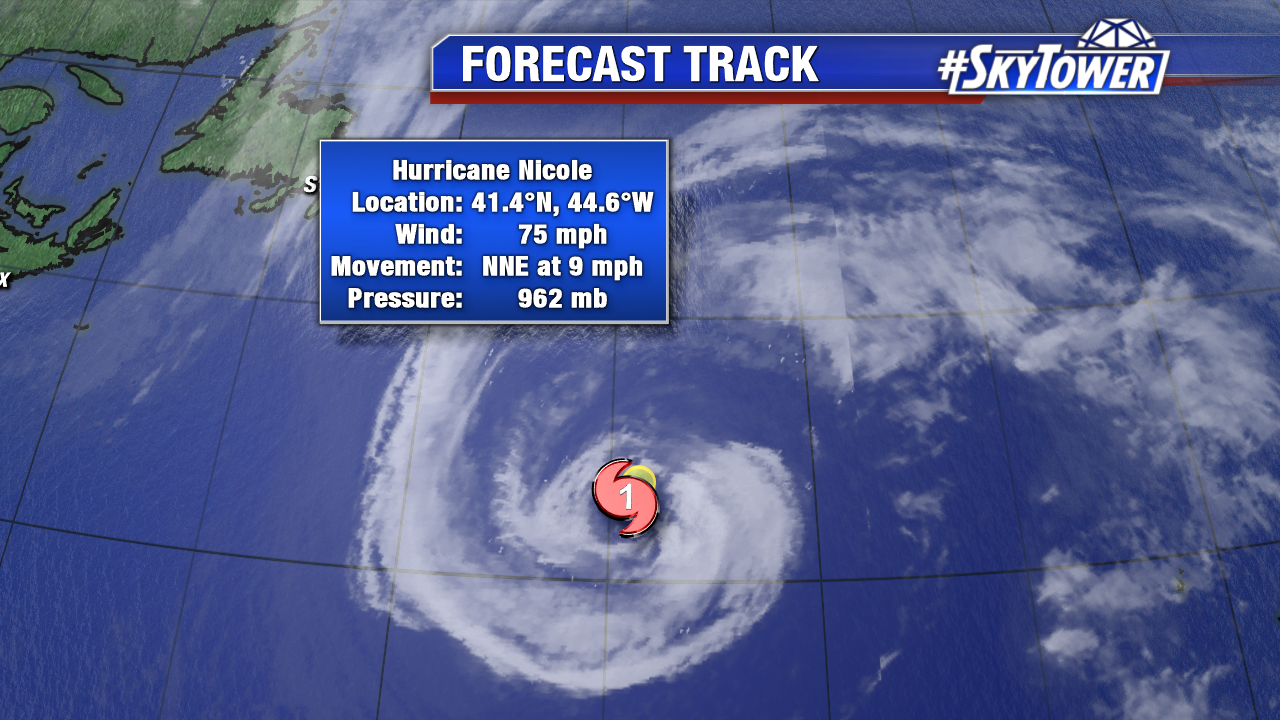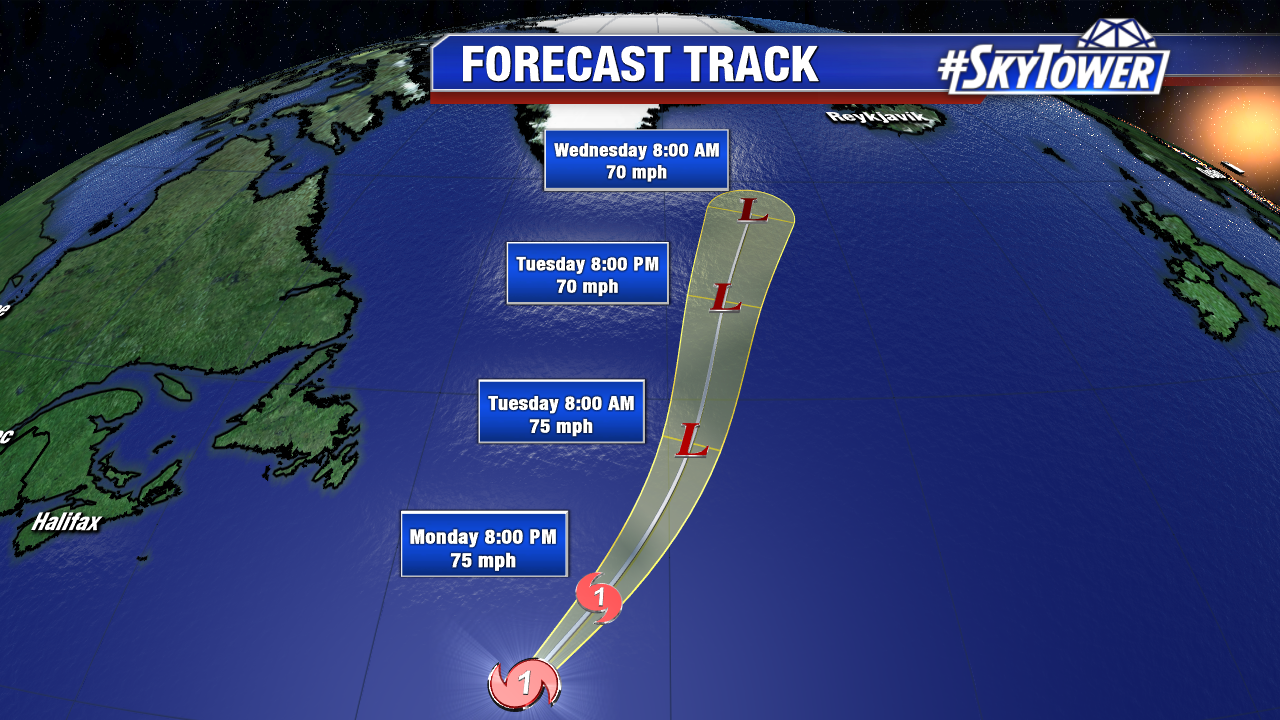 Water temperatures are well below the threshold for tropical development in the north Atlantic in the 60s and 70s. Even after upwelling from Hurricane Matthew water temperatures favor tropical depression development east of the Bahamas. Sea surface temperatures in this region are still near 80 degrees.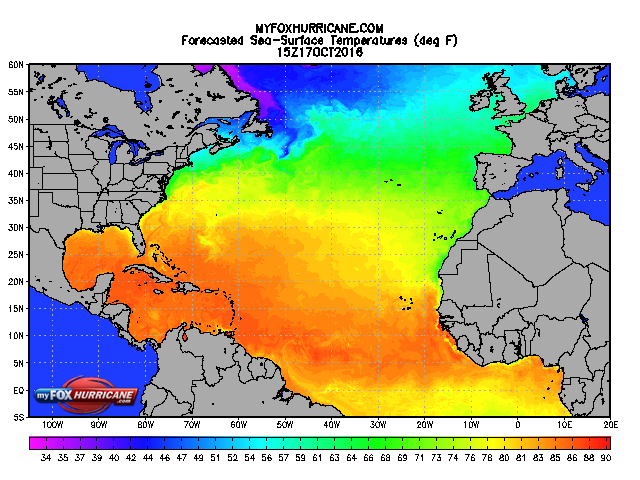 An area of disturbed weather over the central and southeast Bahamas is worth watching in the days ahead. It is a sheared complex of showers and storms Monday due to strong westerly upper level winds. Wind shear relaxes some mid-week and a tropical depression could form during this time. The disturbance drifts east Monday and will lift north and northeast Tuesday and Wednesday east of Florida. As of 11 AM there is a medium chance of tropical or subtropical depression development over the next 5 days.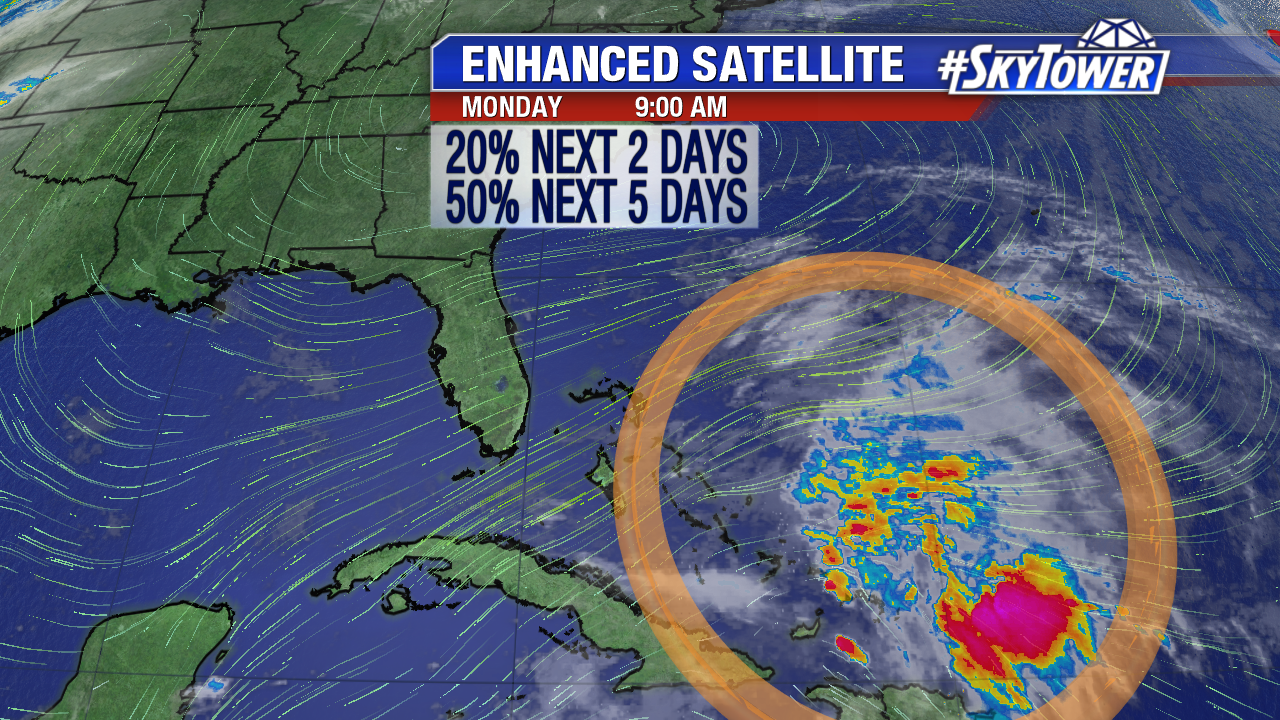 There is a window of opportunity for this area of convection to gain some tropical characteristics this week. By Friday or Saturday both the European model and GFS model show low pressure merges with a cold front. This cold front protects Florida and the Southeast from any tropical impacts. Below is the 0Z Euro for Friday afternoon. By late Friday and Saturday the low combines with the frontal boundary near the Canadian Maritimes.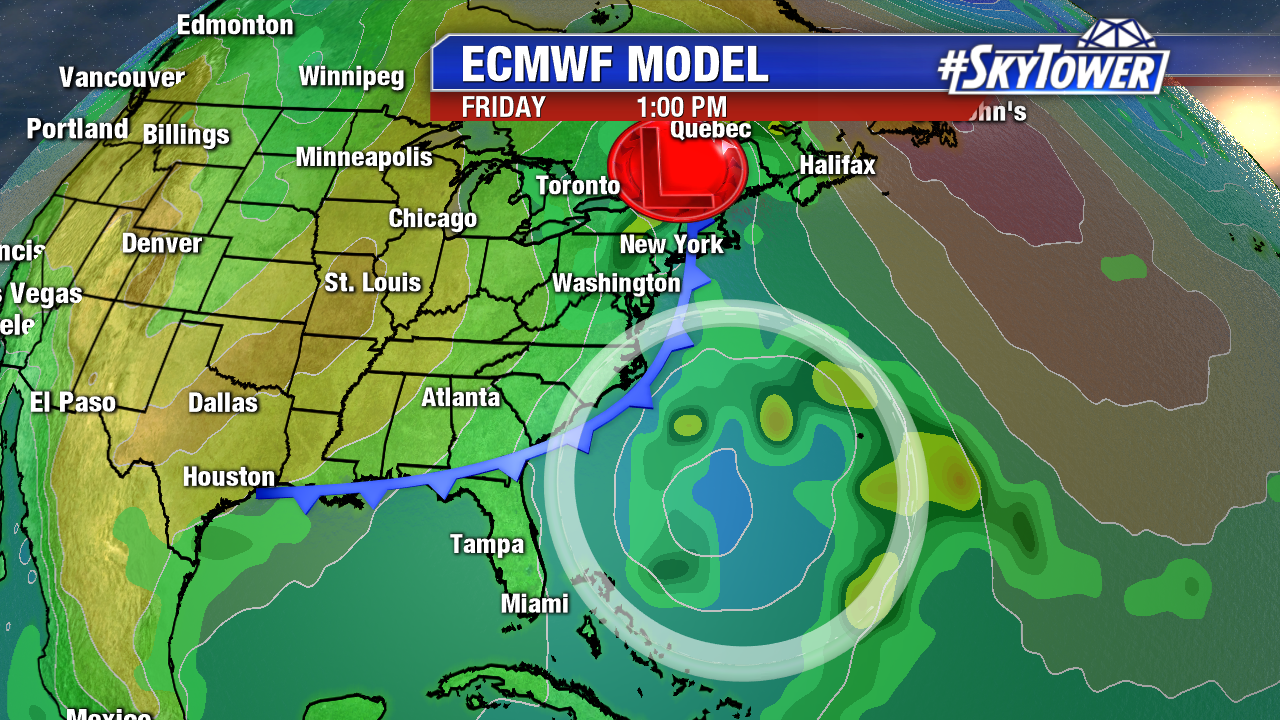 The GFS is also on board with a tropical depression forming late work week northeast of the Bahamas and east of the U.S. Wind shear will be moderate to high ahead of the approaching cold front. The 12Z GFS shows low pressure combines with the front near New England (but just offshore) Saturday. Stay tuned. If this disturbance briefly gets a name it will be Otto.