NIcole won't give up. It has been a named storm for thirteen days and still maintains tropical characteristics over the north Atlantic Sunday. Despite cool sea surface temperatures a small area of convection near its center shows Nicole still has a warm core. As of 5 AM max sustained winds are at 85 mph. Nicole moves east at 6 mph. It will transition to a post-tropical system early this work week over even cooler waters. Swells from Nicole will impact Bermuda and portions of the east coast during the next couple of days.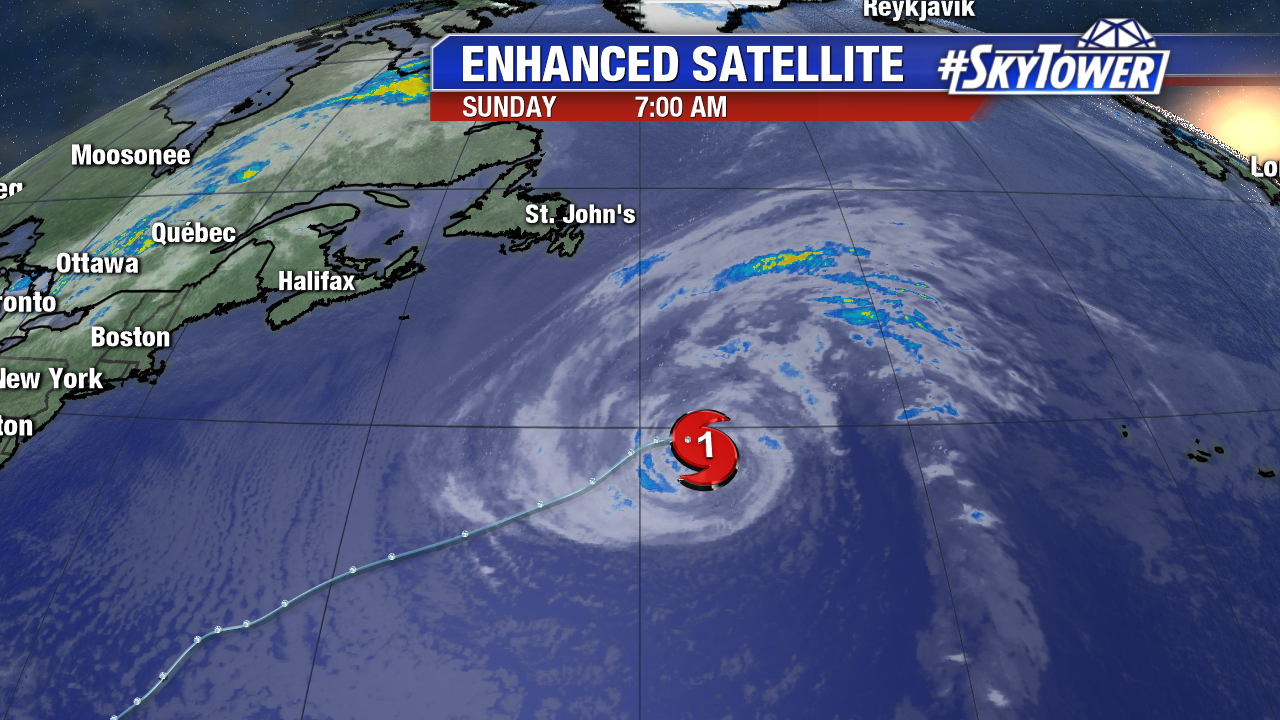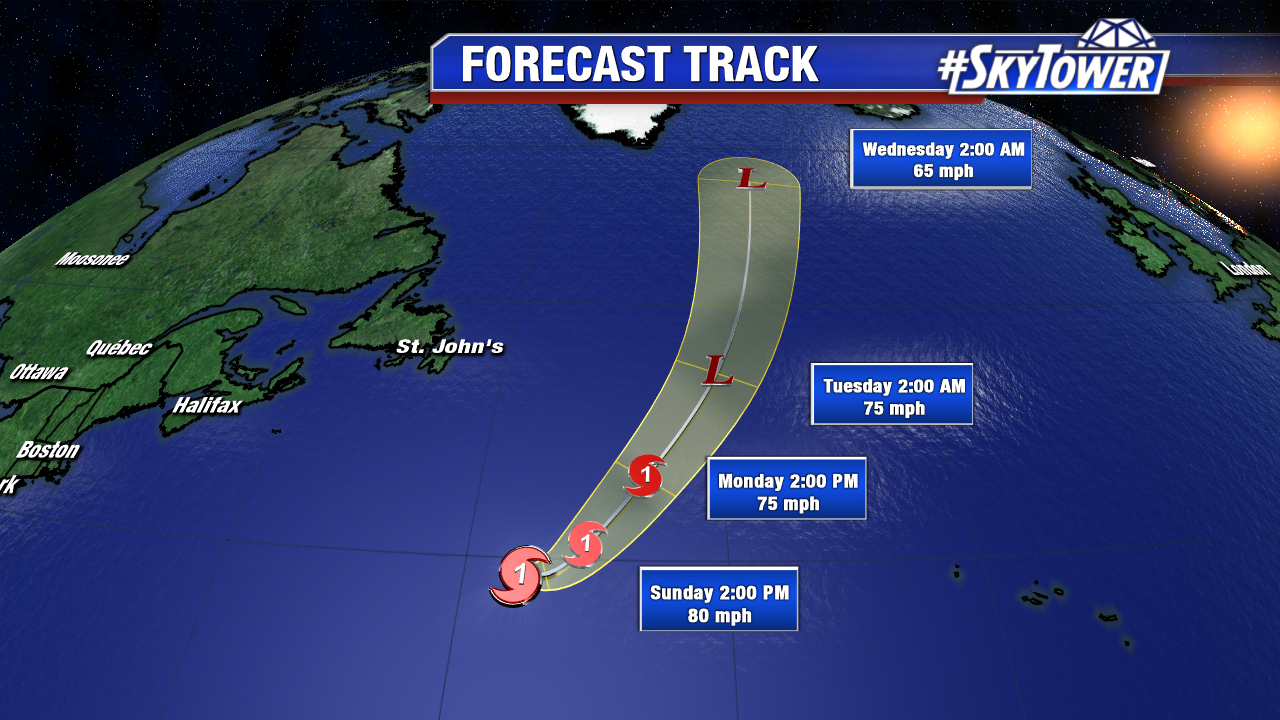 An area of disturbed weather near the Bahamas has a low chance of tropical depression development over the next 5 days. Convection is disorganized early Sunday due to high westerly wind shear. Upper level winds relax some by mid-week but do remain somewhat hostile. Any convection that attempts to organize may slowly meander eastward over the next few days.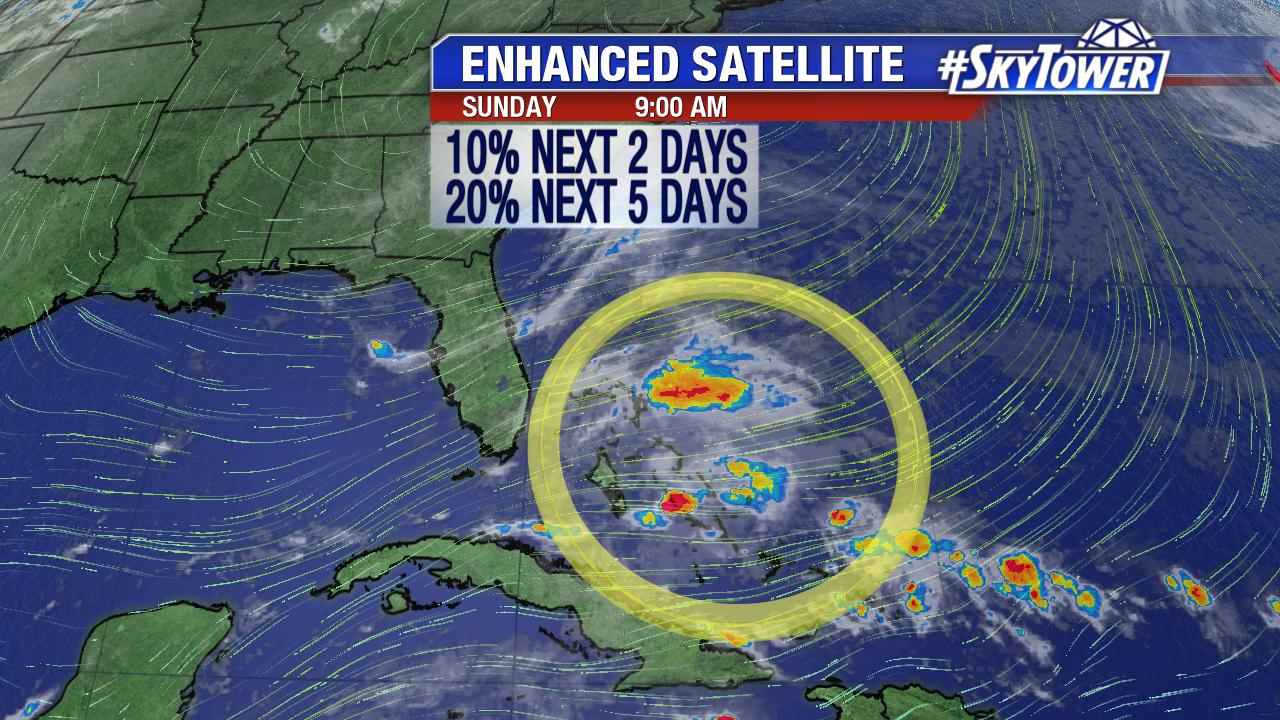 Both the GFS and European model hint that low pressure may spin up east of Florida mid to late week. During this time frame a potent cold front moves into the eastern U.S.. Wind shear will be quite high during this time, which will make it difficult to obtain tropical characteristics. The European model shows low pressure merges with a cold front east of the Mid-Atlantic region late Friday and Saturday before it heads east. The GFS shows a similar, but farther northward solution near New England Saturday.