Nicole continued to churn in the North Atlantic Friday afternoon after making a direct hit to Bermuda on Thursday as a Category 3 hurricane. The small island nation saw wind gusts measured at 120-130mph and torrential rain, but seemed to have escaped with little damage. As for Nicole's current look, enhanced satellite imagery shows a sheared storm that may be beginning its extratropical transition. The storm lacks much convection, and almost all of the shower activity and cloud cover are on its north side. (Statement in article title H/T Phil Klotzbach)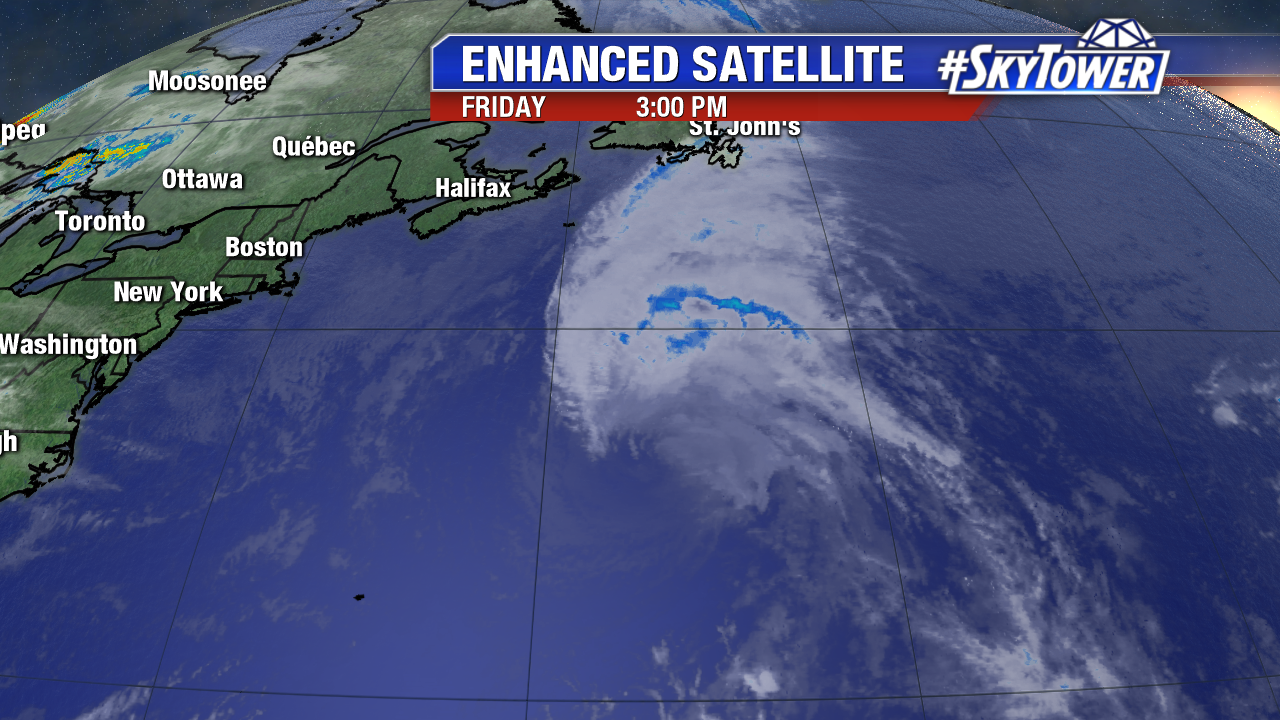 As of 5pm, Nicole was still a hurricane with maximum sustained winds of 75mph. It was located 715 miles SSW of Cape Race Newfoundland and was moving ENE at 20mph. Minimum central pressure was 971mb. The storm is expected to become fully post-tropical by Saturday or Sunday.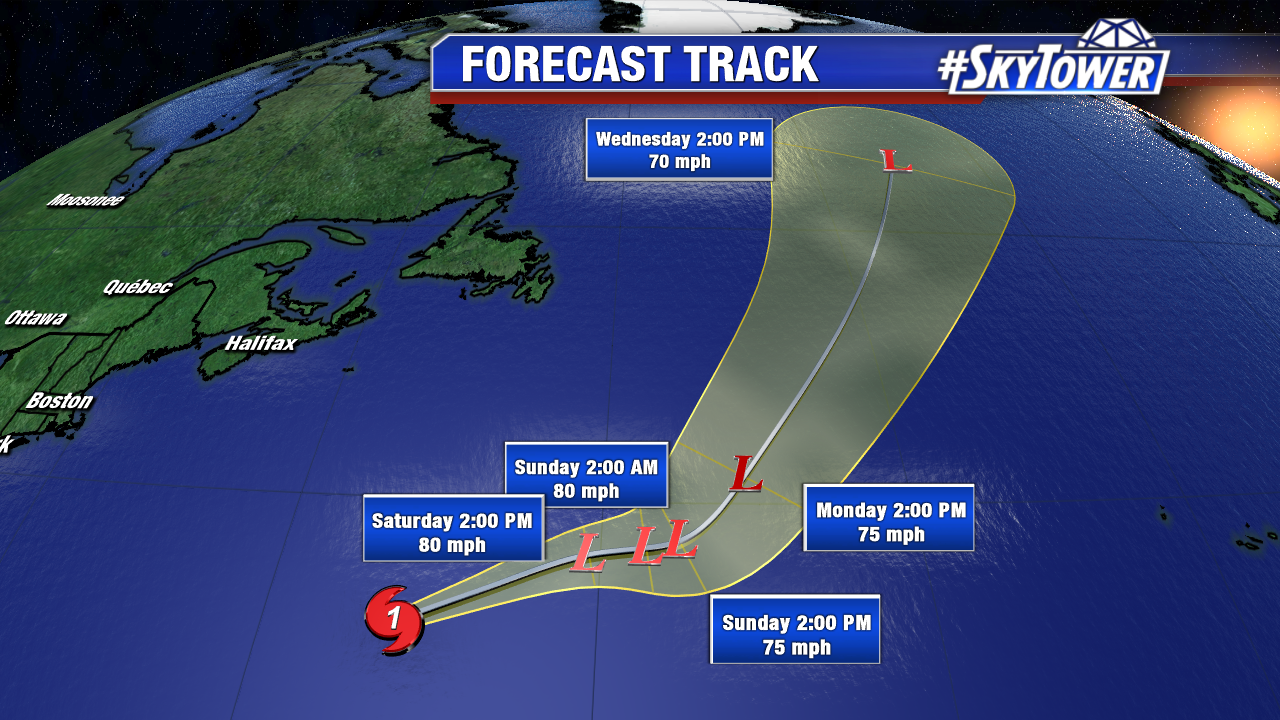 Elsewhere across the Atlantic, things are pretty quiet. There are a couple tropical waves out there, but dry air and strong wind shear should prevent anything from getting going in the next 5-7 days.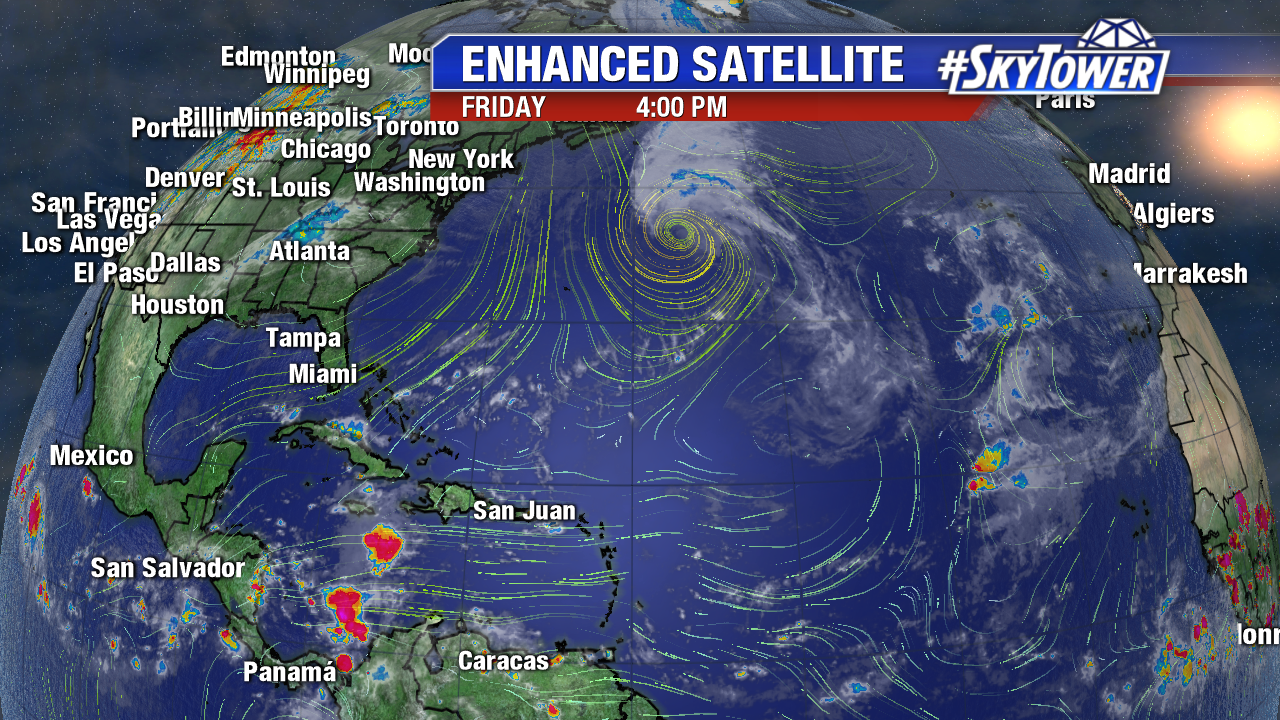 While the Atlantic looks quiet, we will continue to watch the Gulf and Caribbean over the next couple of weeks. Several of the models have periodically hinted at development in these basins over the next 7-10 days. This would be a reasonable area of development climatologically-speaking, and something to look out for in the coming days. Below is the Euro model showing a broad area of low pressure in the NW Caribbean late next week.