Matthew is no longer classified as a hurricane Sunday morning. The convection is well displaced from the exposed center of circulation off of North Carolina. As of 5 AM Matthew becomes post-tropical and will transition to an extra-tropical low Sunday as it merges with a cold front. As of 8 AM Matthew is packing hurricane force winds of 75 mph. It is moves east-northeast at 14 mph away from North Carolina. While Matthew is no longer classified as a hurricane it still brings hurricane impacts to North Carolina and the Mid Atlantic. Waves batter the region and a minor storm surge was felt in eastern North Carolina early Sunday. A wind gust of 84 mph was recorded before 8 AM near Hatteras, North Carolina. Winds will gradually subside late day as Matthew heads eastward. A shield of steady rain exits the Mid Atlantic and Northeast late in the day. That same shield of rain brought over a foot of rain to parts of South Carolina and North Carolina Saturday. Sadly,  two people died in a submerged vehicle in Bladen County North Carolina Saturday afternoon.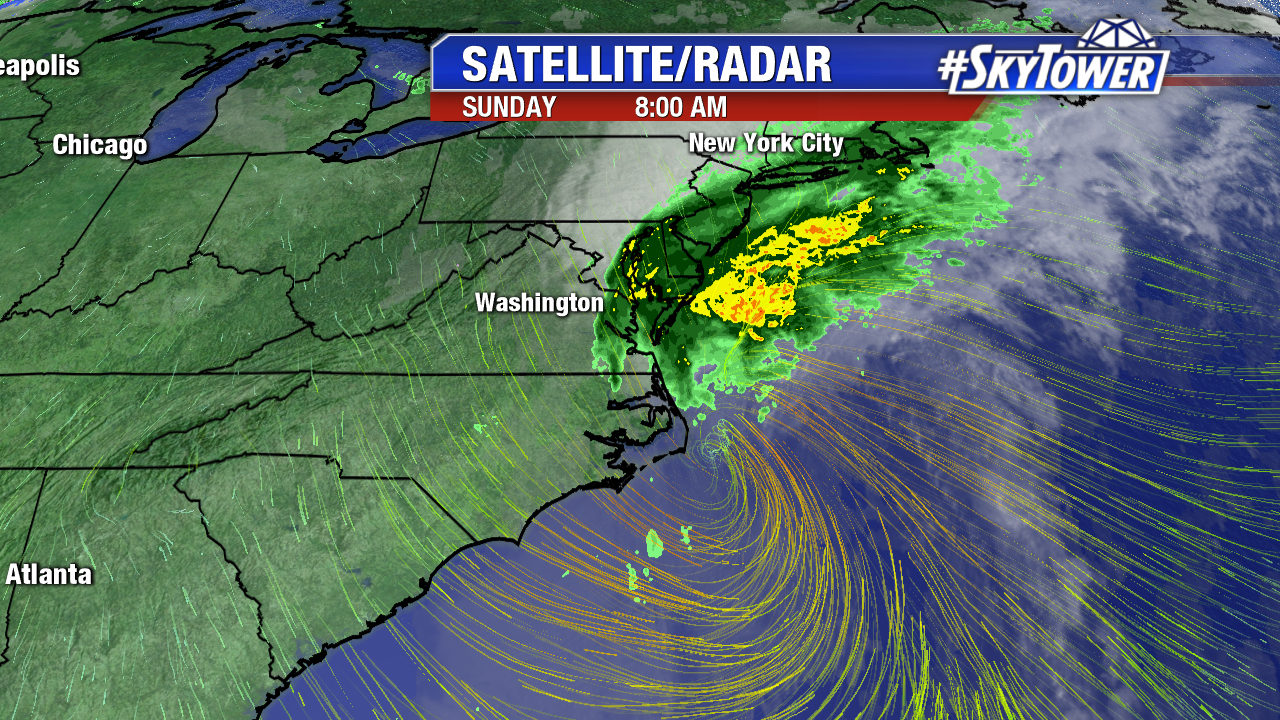 The 5 AM track on Matthew is good news for the Bahamas and U.S. The remnants of Matthew will be headed due east and out to sea. We are longer expecting a recurve south towards the Bahamas mid-week.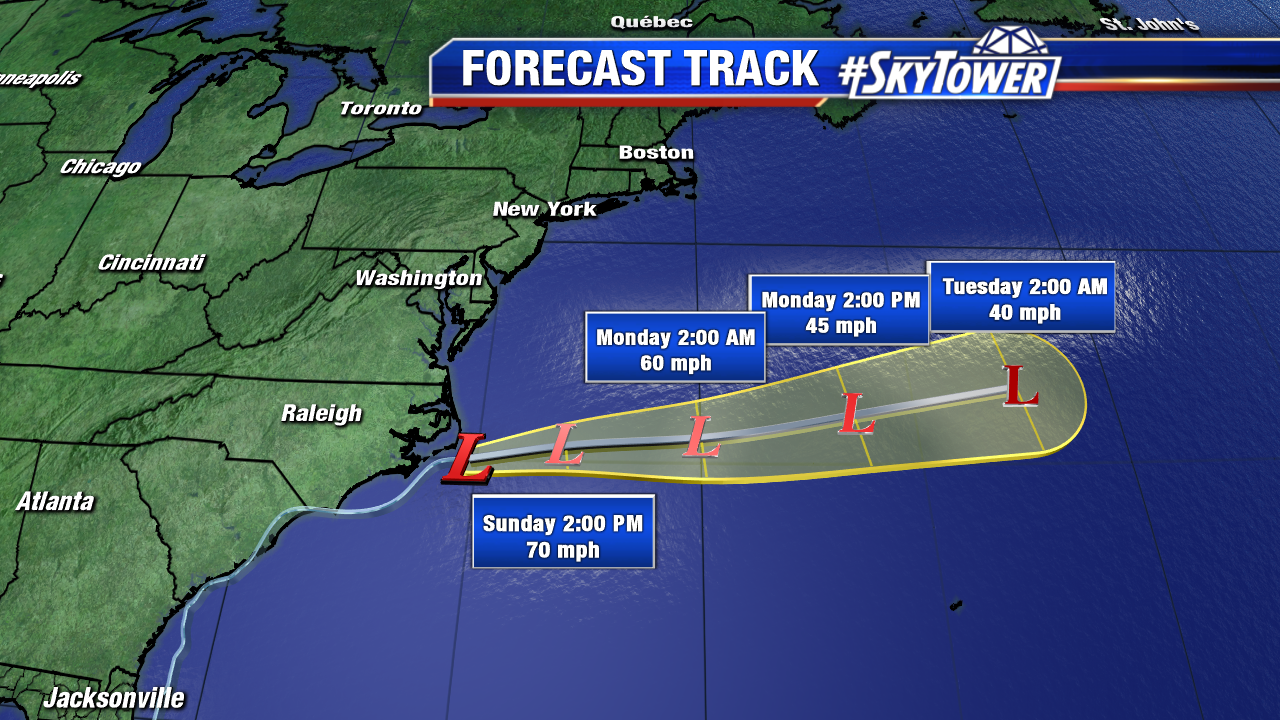 Tropical Storm Nicole meanders well east of the Bahamas early Sunday. It will be lifting north and east in the days ahead and could affect Bermuda late work week. Nicole could become a hurricane for the second time in its lifetime later this week. It is no threat to the U.S..