Matthew  battered east and northeast Florida with flooding rains, hurricane force winds, record storm surge and coastal erosion Friday. The deadly hurricane brought another trail of destruction to coastal Georgia and North Carolina and South Carolina Saturday.  A wind gust of 96 mph in Tybee Island, GA and 97 mph in Hilton Head, SC was recorded early Saturday as Matthew's eyewall lashed the region. After paralleling the U.S. coastline for over 24 hours  Matthew officially made its first U.S.landfall in coastal South Carolina near McClellanville, South Carolina at 11 AM Saturday morning.  As of 11 AM the center is 55 miles south-southwest of Myrtle Beach. Hurricane Hunters discover Matthew weakens to a category 1 hurricane with 75 mph winds. It moves northeast at 12 mph. The Charleston area was hit hard early Saturday with 5-10 inches of rain and coastal flooding at low tide. Matthew brings a serious inland flooding threat to both South and North Carolina Saturday and early Sunday. Some areas east of I-95 may see up to 15 inches of rain. A spin up tornado threat also exists in the northeast quadrant. The Tornado Watch in red on the graphic below is until 4 PM Saturday.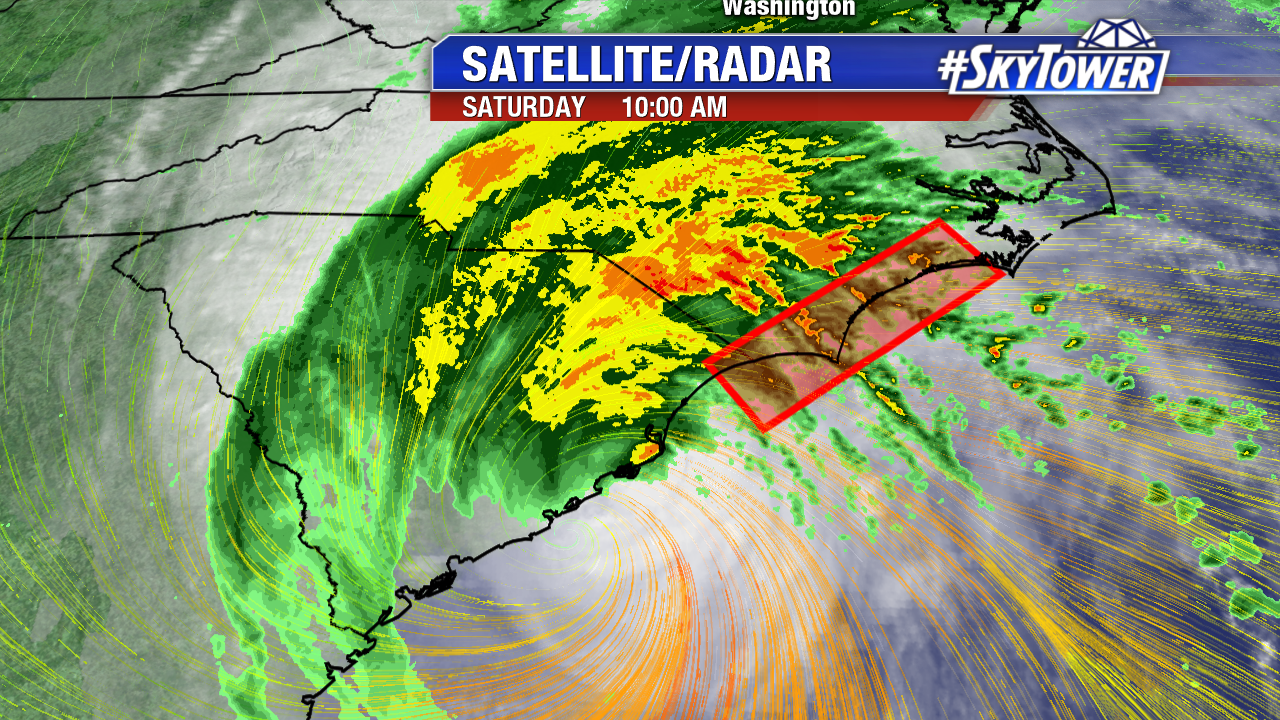 Matthew will continue to bring fresh water flooding and coastal flooding to the Southeast U.S. this weekend. A storm surge of 5-7 feet is possible from Charleston, South Carolina to Cape Fear North Carolina during high tide. The tide gauge in Charleston Harbor peaked at 9.29 feet Saturday morning at low tide. This is the third highest on record and the highest since Hurricane Hugo in 1989. The Fort Pulaski tide gage at the mouth of the Savannah river also shattered a record overnight Friday into Saturday.  With the combination of storm surge, high tide and heavy rain.  The gage peaked at 12.56 feet blowing past Hurricane David's record of 12.21 feet set in 1979.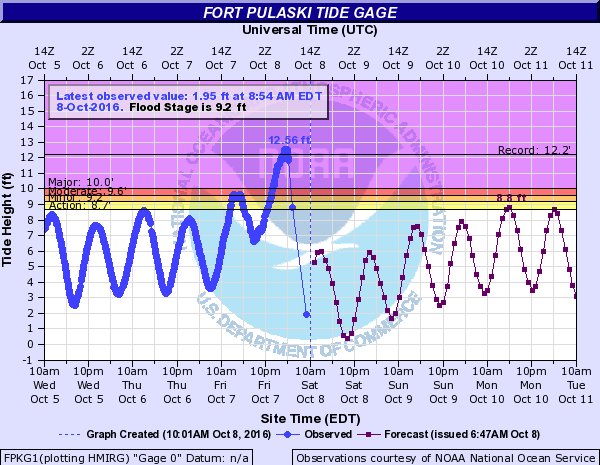 As of 11 AM wave heights build up to 23 feet offshore of Charleston, South Carolina. Meanwhile along the coastline, waves build up to 12 feet+. Coastal flooding is imminent during an early afternoon high tide cycle in the Myrtle Beach area and Wilmington, North Carolina area.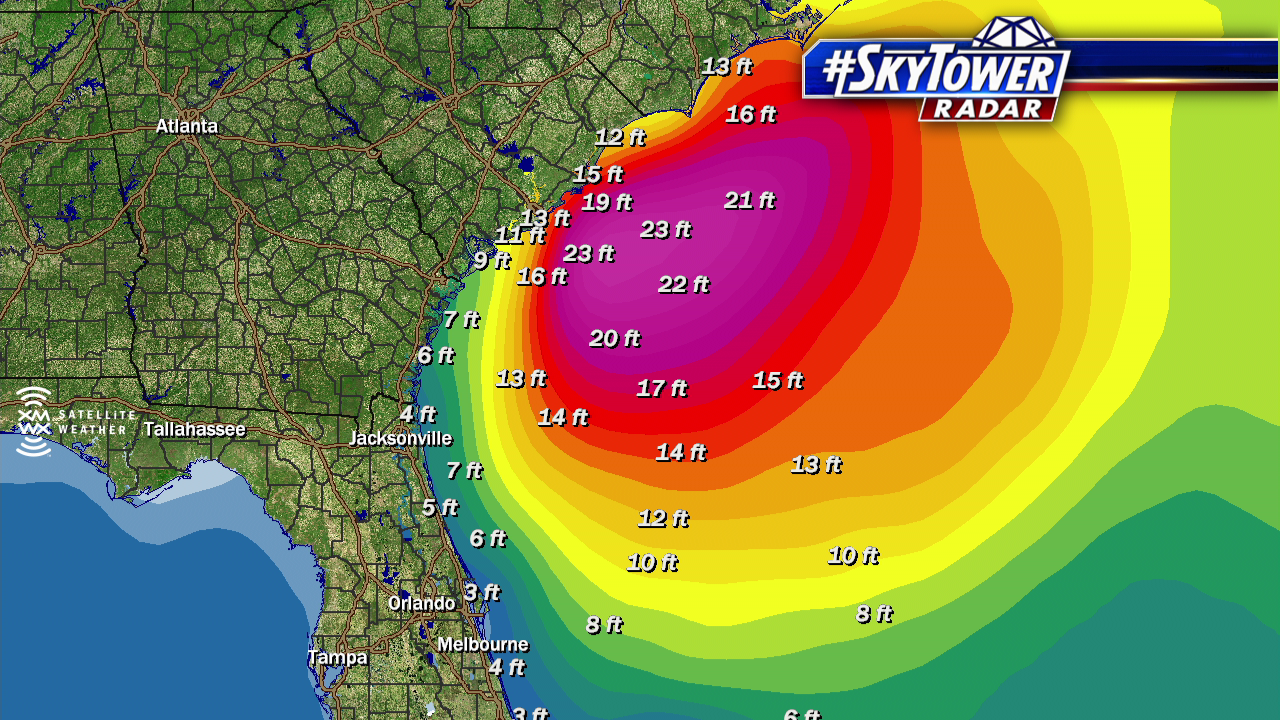 The 11 AM official track is good news for the Bahamas mid-week. Matthew will likely weaken to a remnant low east of the U.S. Sunday night as it gets absorbed into a frontal system. Wind shear will be too high for it maintain tropical characteristics. The remnants of Matthew may make it to the Bahamas mid-week but impacts will be minimal.