As of 5pm, Matthew had sustained winds of 120mph, with a minimum central of 963mb. The storm was located 400 miles SE of West Palm Beach, and about 205 miles SSE of Nassau, Bahamas. The motion was to the NW at 12mph.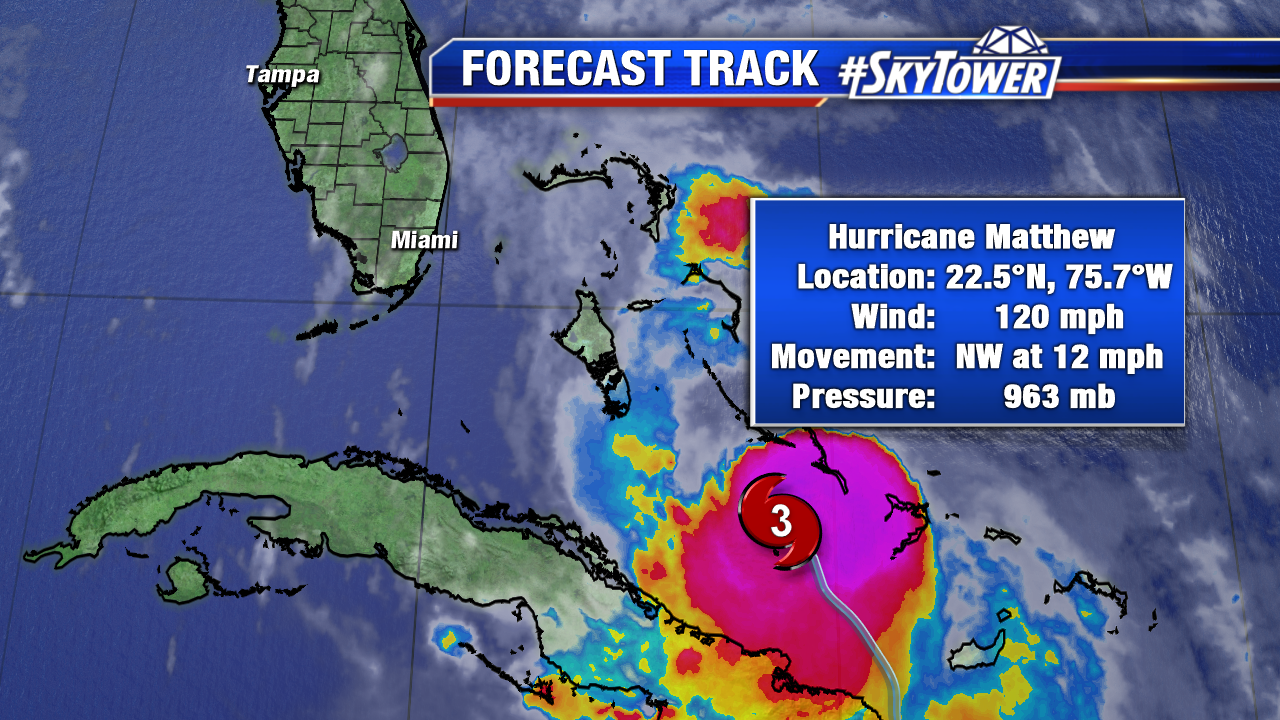 The forecast cone has continued its gradual westward shift. The new track now lines up right on the Atlantic coast of Florida, and a landfall anywhere from West Palm Beach to Jacksonville is possible. All areas along the east coast of Florida should prepare for the worst case scenario as many models show Matthew as a major hurricane while along the coast.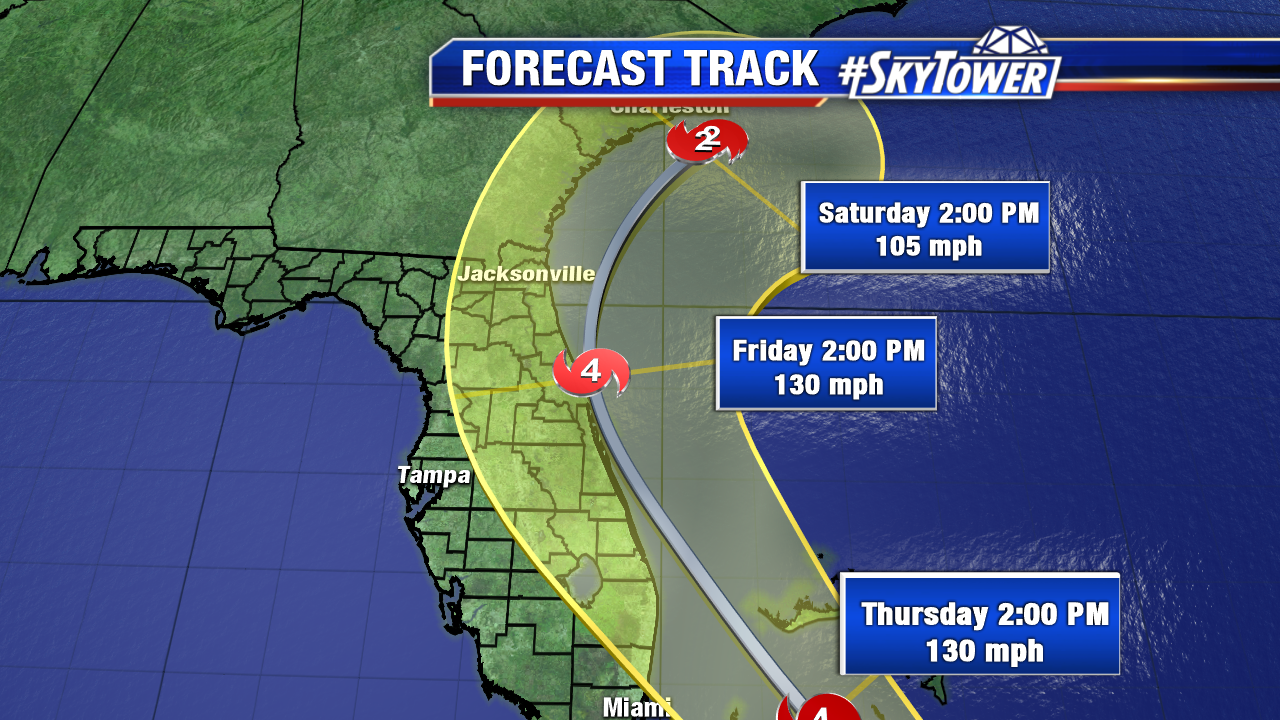 After its brush with Florida, Matthew will take a turn to the northeast and weaken some. However, the potential still exists for another landfall in coastal Georgia or South Carolina still as a hurricane. Residents in this area should also prepare accordingly. After this northeastward turn, the models have shifted the track of Matthew farther south than previously, thus removing the Mid-Atlantic and Northeast from the cone of uncertainty. Some models have even shown Matthew completing a loop and drifting back toward Florida early next week (albeit much weaker). The official forecast from the NHC now shows that loop as a distinct possibility.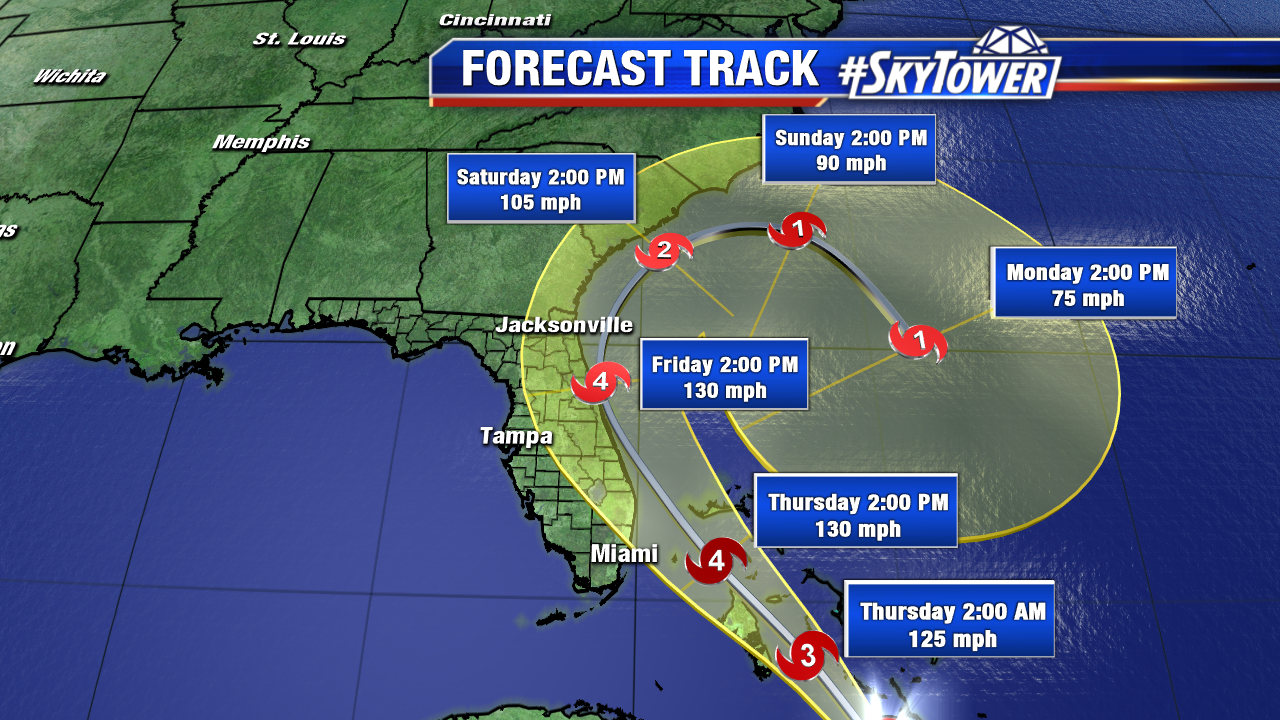 Tropical storm watches have now been extended westward along the Gulf Coast of Florida, with Watches upgraded to Warnings along the spine of the Peninsula. Preparations should be underway or completed for a major hurricane along the immediate east coast. For the west coast, impacts will be significantly less, though tropical storm force wind gusts will still be possible for some time Friday.