Karl passed east of Bermuda early Saturday morning as a strong tropical storm. However, the good news for the island nation was that it was on the weaker side of the system, and therefore didn't see much in the way of wind. However, it did see heavy rain from time to time. As of Saturday evening, Karl was about 450 miles NE of Bermuda and continuing to move to the NE at 29mph. Maximum sustained winds were 65mph and minimum pressure was 992mb. Enhanced satellite imagery shows a large area of deep convection – however that convection is somewhat removed from the low level center.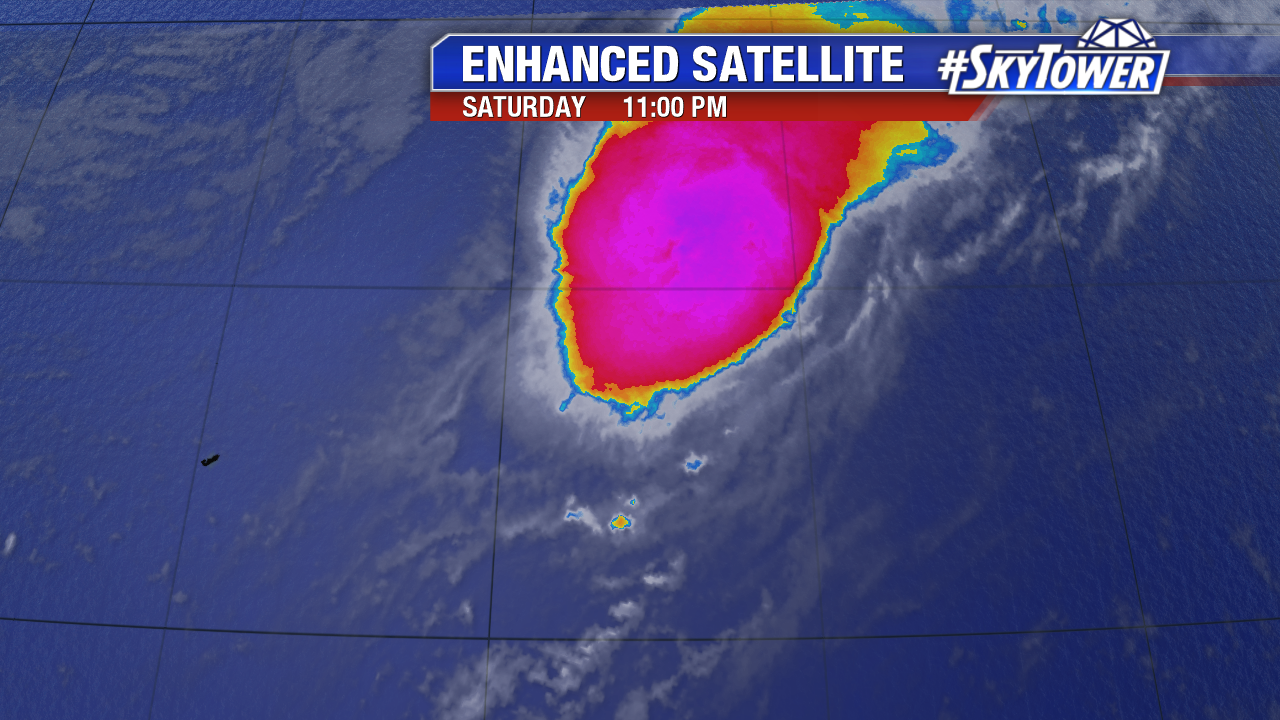 Karl will continue accelerating to the northeast during the day on Sunday. The storm is expected to strengthen some by Sunday night before undergoing extratropical transition and being absorbed by a large upper level low. Before the transition, Karl may become the season's 5th named hurricane. Nonetheless, it will remain out to sea and won't affect land.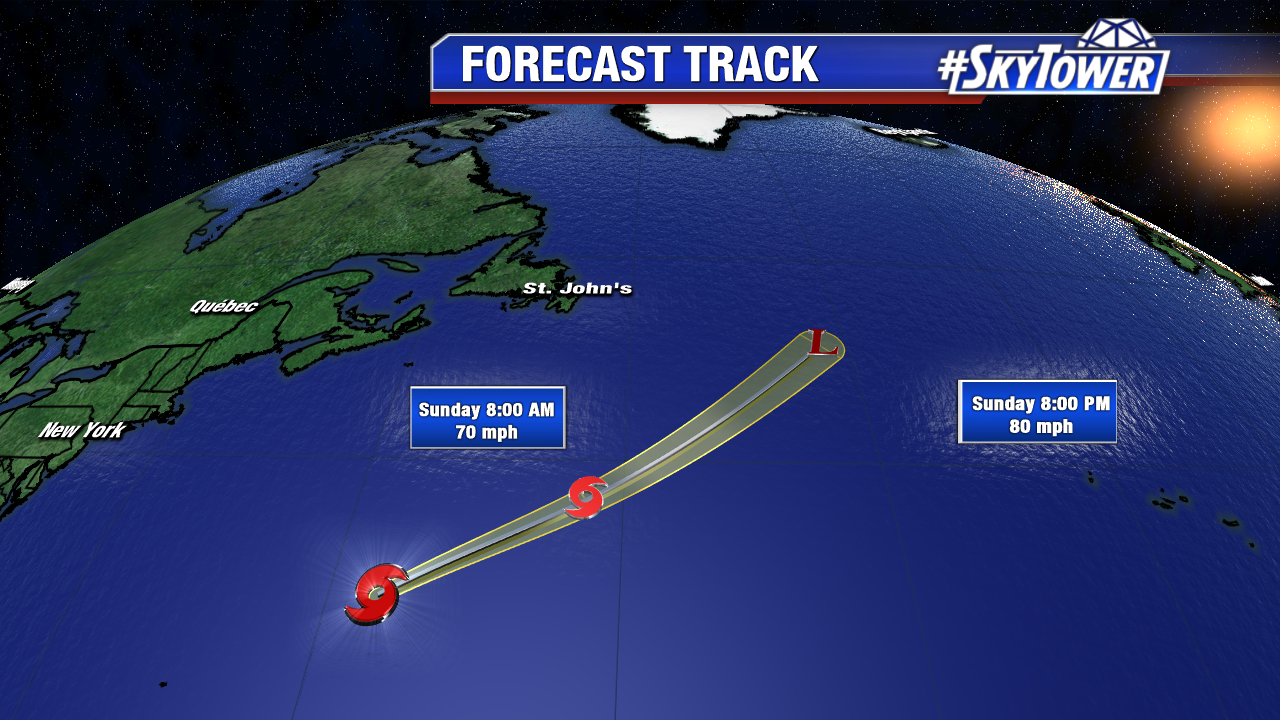 Farther east, Lisa was devoid of convection for several hours on Saturday and therefore was designated post-tropical. The remnants of the storm will continue moving northward over the next 24-48 hours before completely dissipating.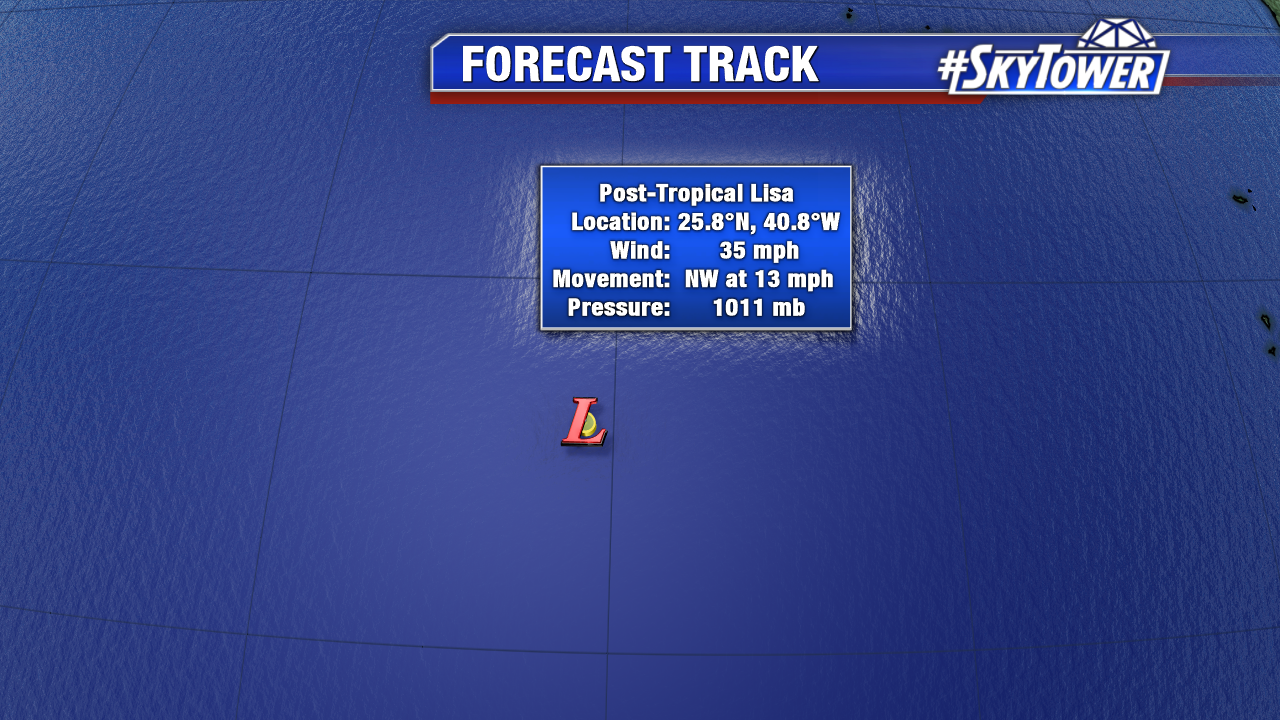 While Karl and Lisa are winding down, another area in the Atlantic is just heating up. Several hundred miles southwest of the Cabo Verde Islands is a disorganized tropical wave. The wave is too close to the equator right now (<10°N) to develop any spin of its own at this point.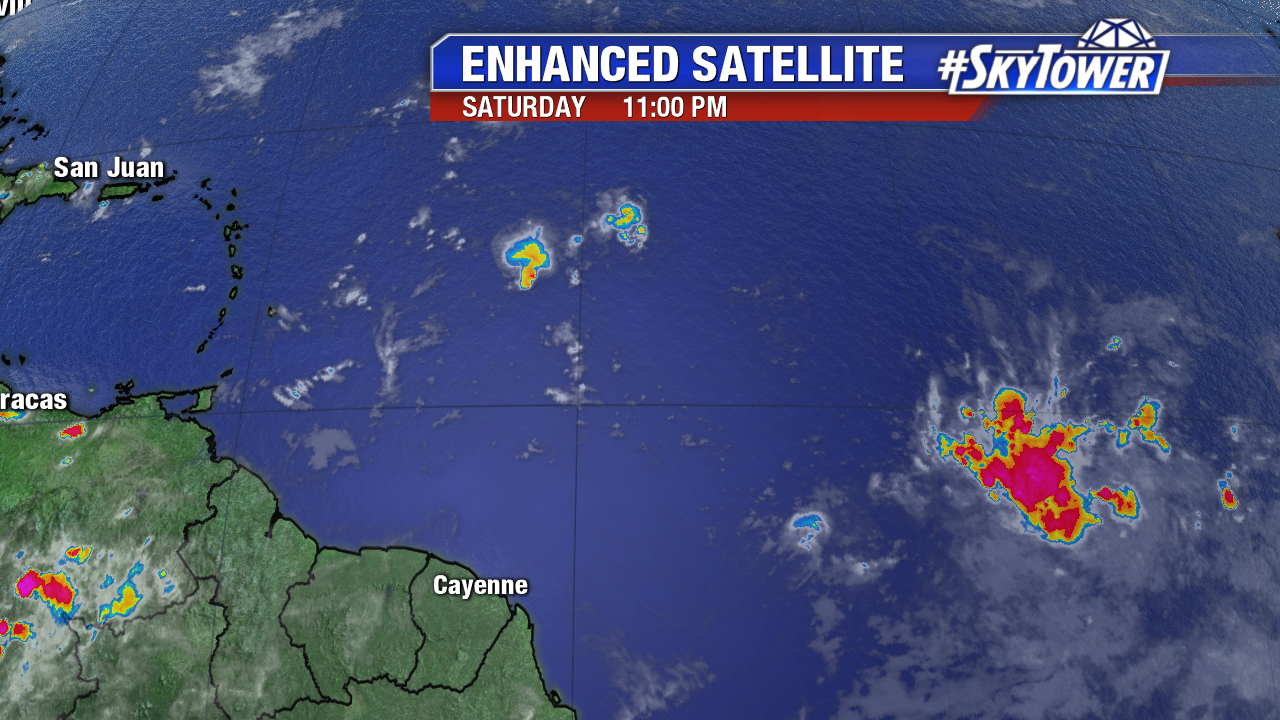 The wave is moving very quickly (20-25mph) to the west and should gain more latitude in the coming days. As it does so, there's a decent chance it becomes the next tropical depression or storm. In fact, many of the models and their ensemble members develop this wave into a tropical storm in the Caribbean later next week once it moves beyond the Lesser Antilles. The National Hurricane Center is giving the wave only a 10% chance of development by Monday evening, but a 70% chance of development by Thursday night.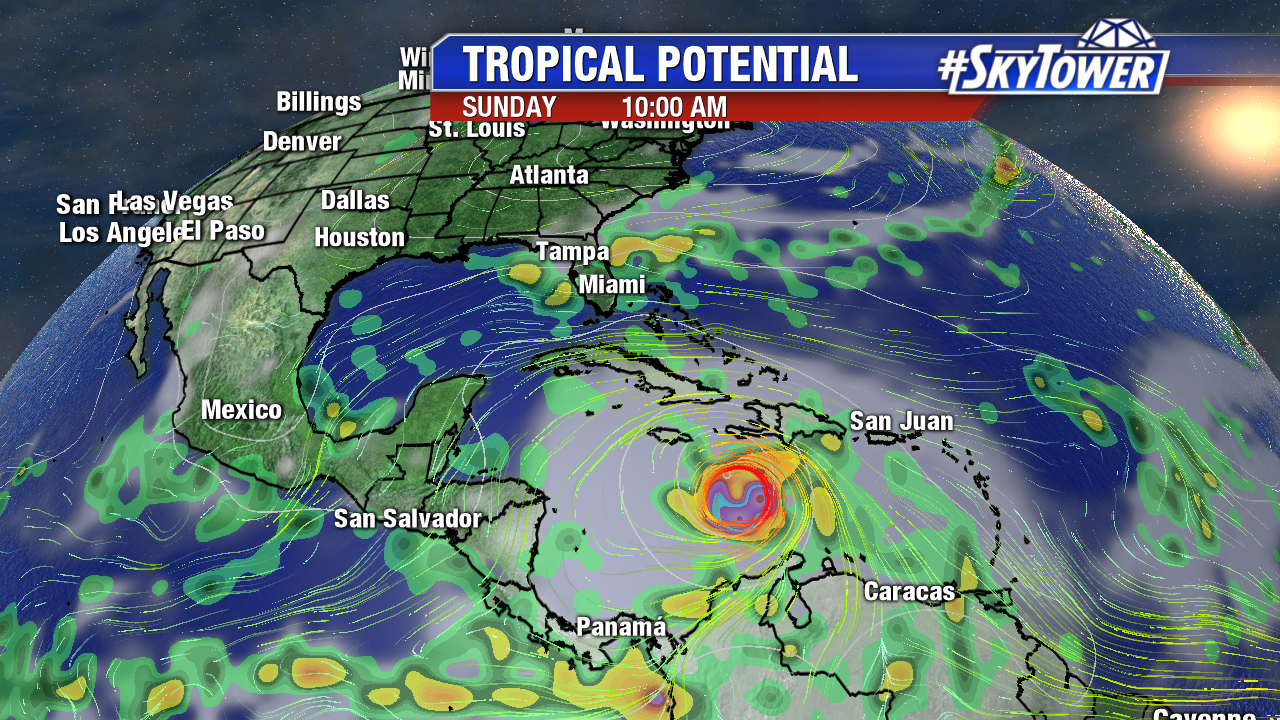 Since the potential movement into the Caribbean is still 5-7 days out, there remains plenty of uncertainty for this wave's future, including how close it gets to certain islands or even South America. However, if it does emerge unscathed in the Caribbean, this is a dangerous spot for it to be. Sea surface temperatures are running 1°-2°C above average and there shouldn't be much dry air around. We'll continue to monitor this potential in the coming days.