Karl became more disorganized early Wednesday morning, officially downgraded to a tropical depression for the 5am advisory. As of 5pm, the storm was located about 800 miles SSE of Bermuda, with maximum sustained winds of 35mph and minimum central pressure of 1007mb. It was moving to the NW at 12mph, but it is expected to turn more to the north and eventually the northeast over the coming days. The official track from the NHC has it sliding just SE of Bermuda over the weekend. However, it will be close enough that interests in the area should pay attention to future forecast updates.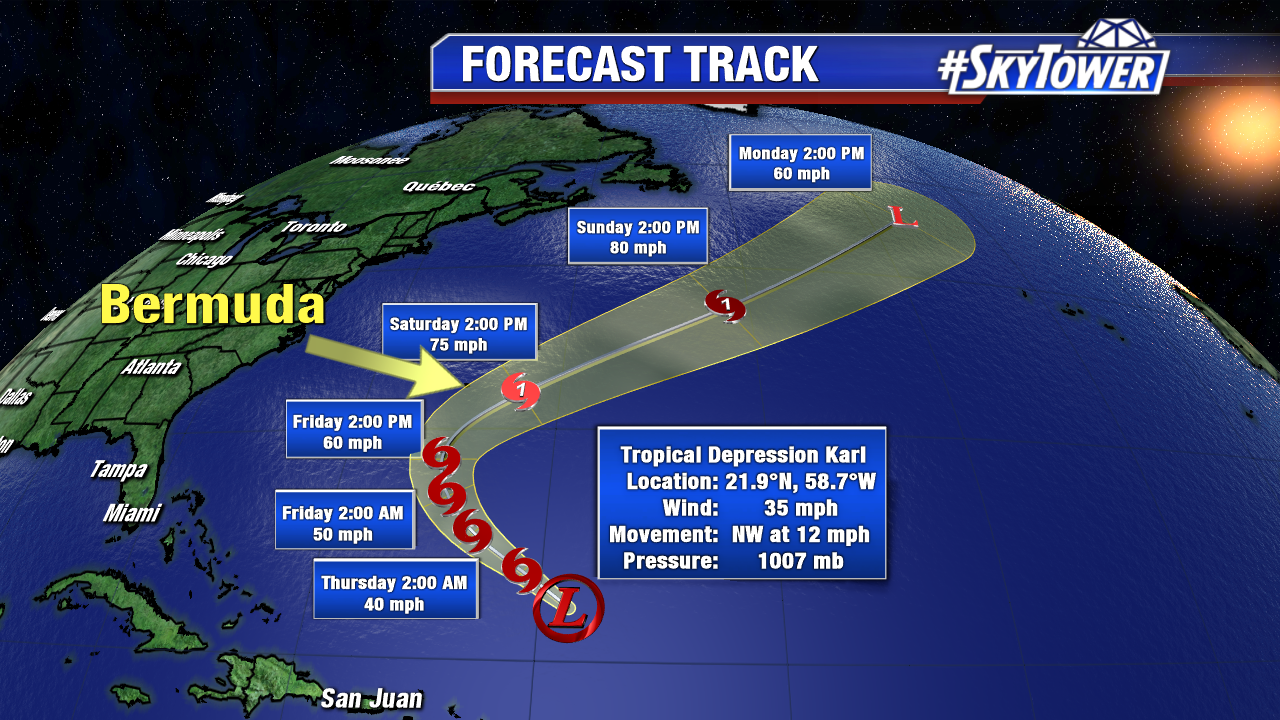 It has been struggling for days with wind shear associated with an upper level low. That wind shear will slacken a bit over the coming days but will still remain somewhat hostile for strengthening. Nonetheless, with water temperatures above average the storm is still expected to intensify and is forecasted to become the season's 5th hurricane just east of Bermuda this weekend.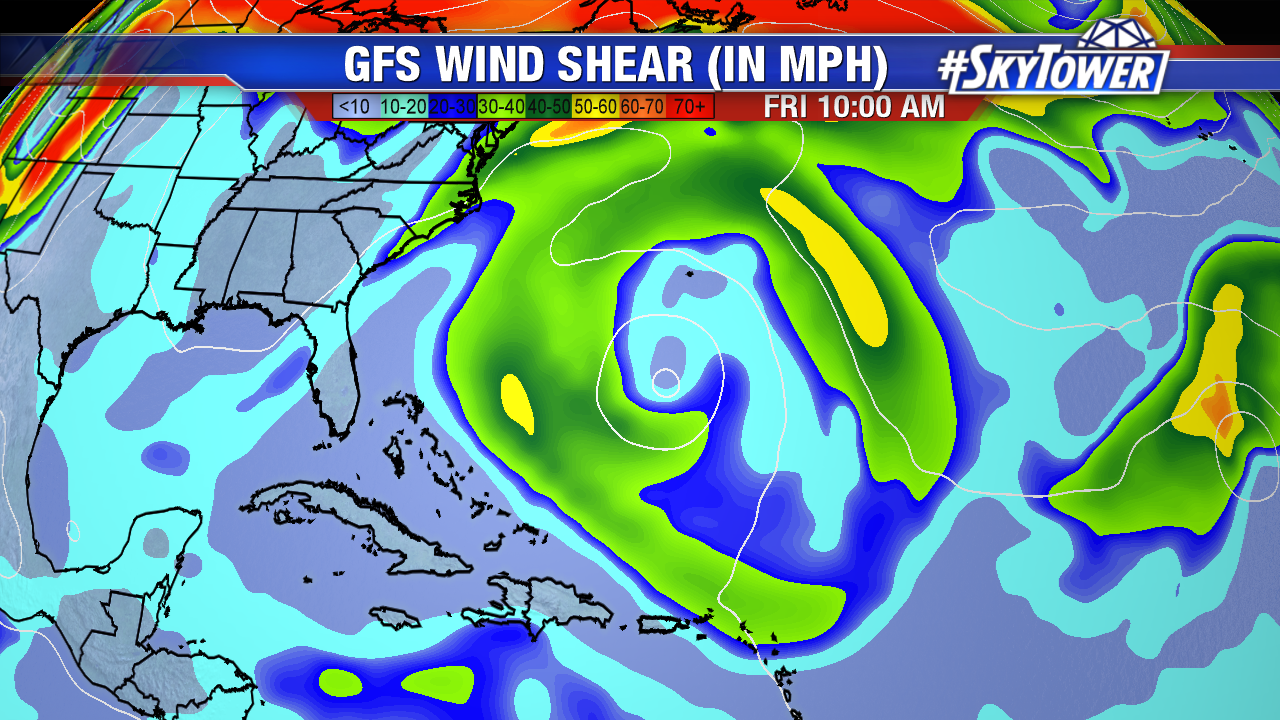 Meanwhile, to the east of Karl is weak Tropical Storm Lisa. Lisa is about 600 miles WNW of the Cabo Verde Islands and is moving to the NW at 7mph. As of 5pm Wednesday, maximum sustained winds were 45mph and minimum central pressure was 1004mb. The storm has also been struggling with strong upper level winds and vertical wind shear of 15-20kts. That shear is expected to increase in the next day or so, and therefore the forecast is not promising for Lisa's prospects. The track turns Lisa quickly to the north and the forecasted intensity never climbs above where it's at right now. It's no threat to land and should become a remnant low over the open Atlantic waters later this weekend.