Julia remained a tropical depression on Sunday evening about 110 miles SSE of Myrtle Beach, with maximum sustained winds of 30mph. The storm continues to lack convection near the center and buoy reports have been unimpressive. However, the storm does have a decent low level swirl evident on satellite. In addition, wind shear, which has been hostile for the storm, is expected to drop Sunday night into Monday. This, combined with the proximity of the extremely warm Gulf Stream waters, may allow for a brief re-strengthening of Julia on Monday. By Monday night, conditions are expected to once again become unfavorable for Julia and should allow for it to weaken. The track forecast brings Julia (or its remnants) inland by Tuesday.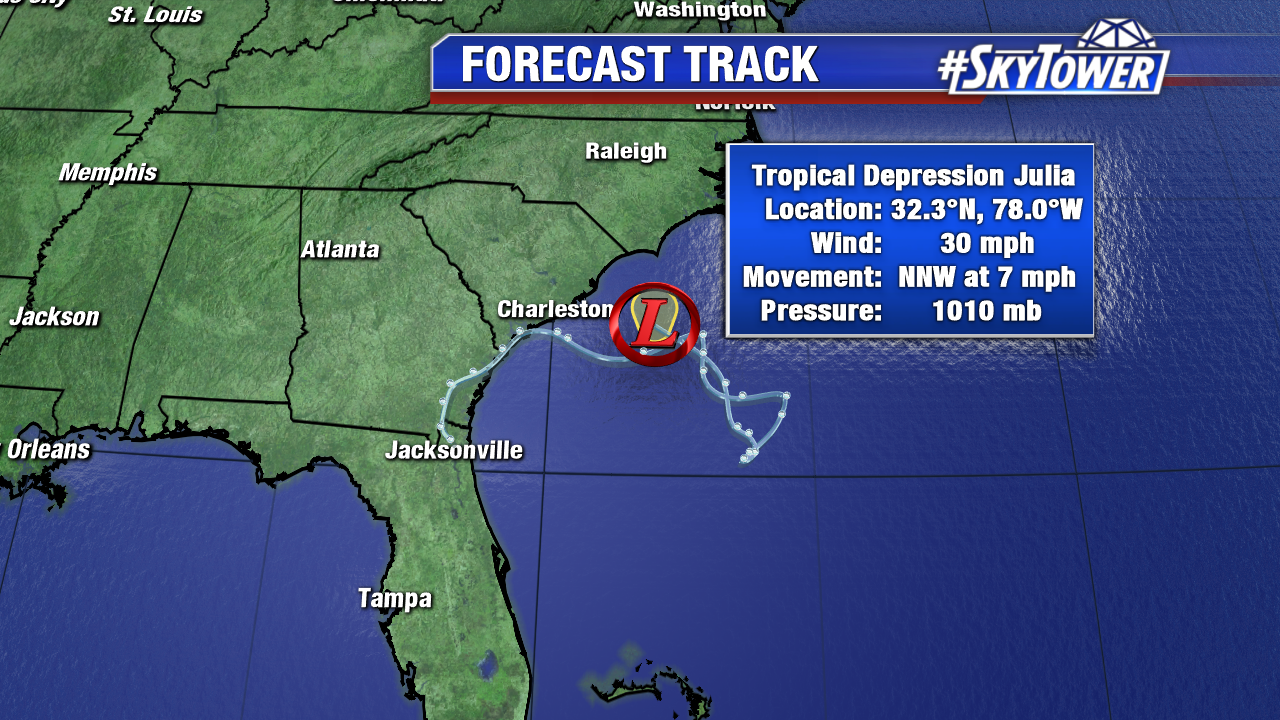 Meanwhile, Tropical Storm Karl continues to churn in the central Atlantic. Environmental conditions are expected to become slightly more conducive to strengthening over the coming days, and so the official intensity forecast is fairly conservative for the storm. By the middle of the week, it is expected to become the 5th hurricane of the season as it passes well north of the Greater Antilles islands. A trough approaching the East Coast around this time should allow for the storm to curve to the north and head toward Bermuda. Interests in this area should pay close attention.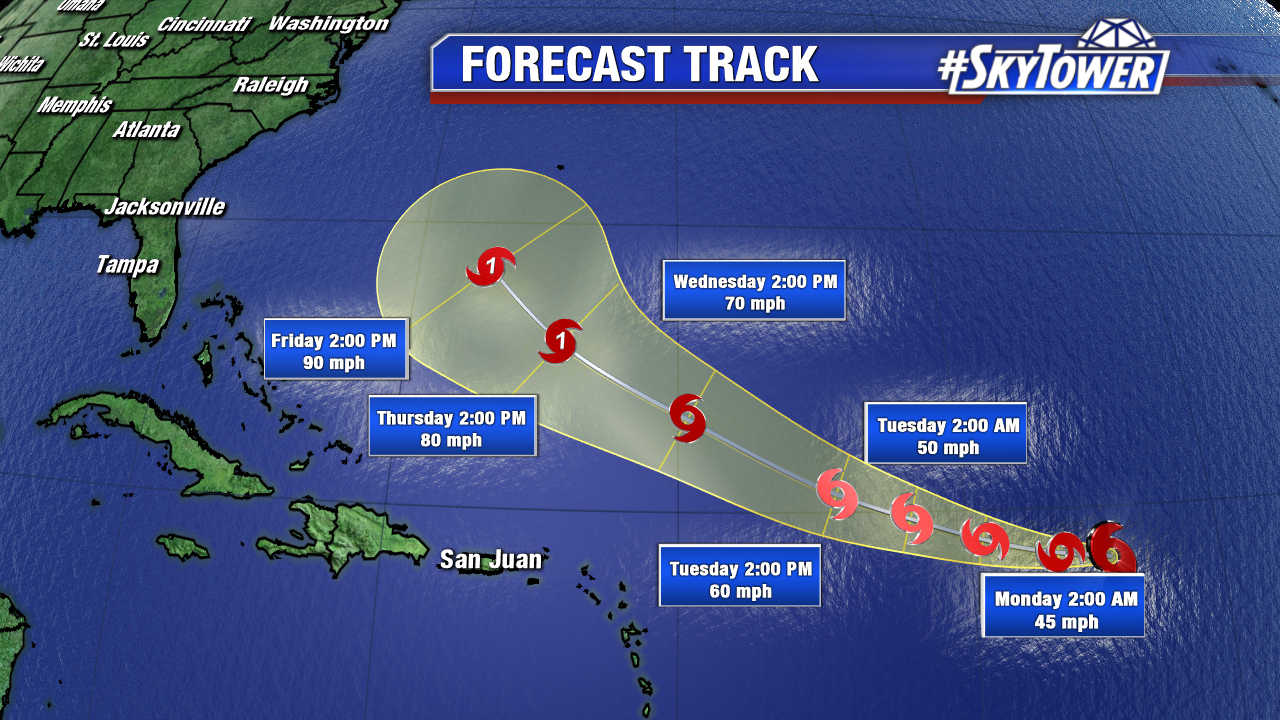 The European model in particular brings a strong tropical storm or hurricane near Bermuda by next weekend.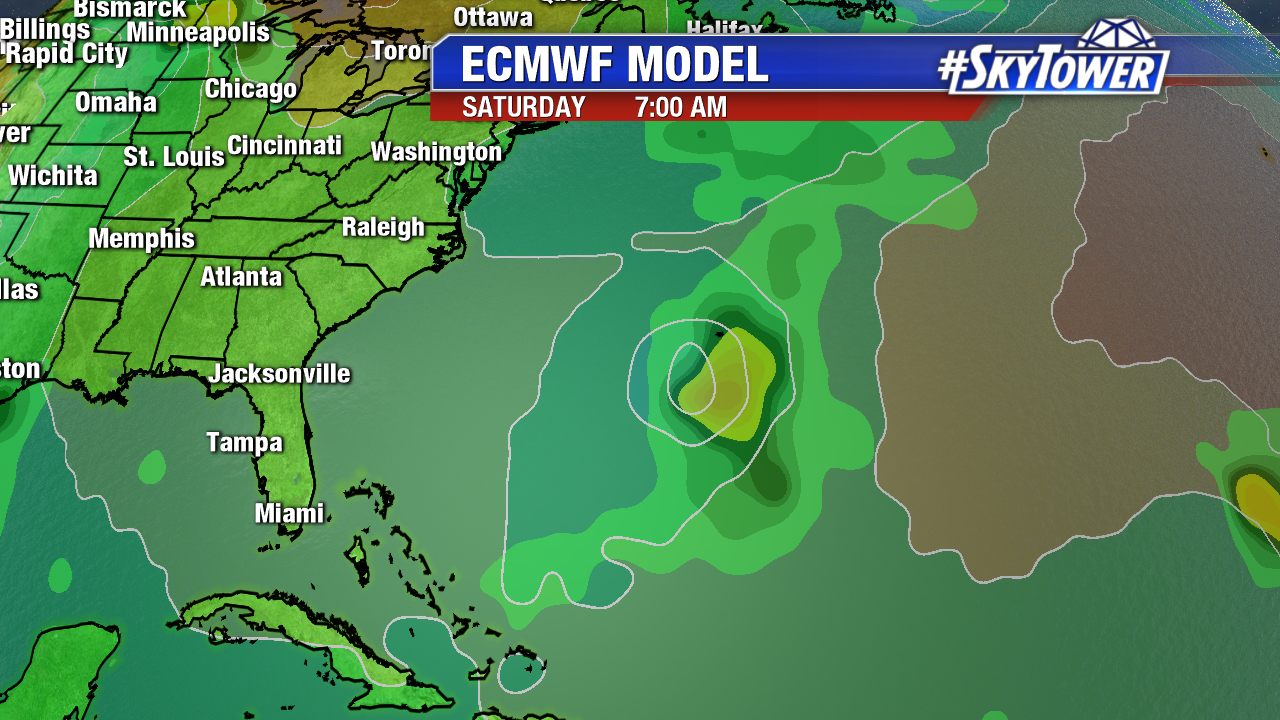 East of Karl is Invest 96L. The NHC is giving this cluster of showers and storms a 50% chance of development by Tuesday evening, but a high (80%) chance for development by late week. Either way, the models have consistently been immediately curving whatever system may form to the north of where Karl is currently located and therefore no long term threat to land.