Tropical Storm Julia weakened into a tropical depression early Thursday morning. The storm was in an upper level regime of strong westerly wind shear, pushing the majority of the convection to the east of the low level center. As of 11am, the storm's center was located about 125 miles ESE of Charleston, South Carolina with maximum sustained winds of 35mph. The minimum central pressure was at an unimpressive 1010mb and was moving East at 8mph. However, it's forward motion is expected to slow during the day on Thursday.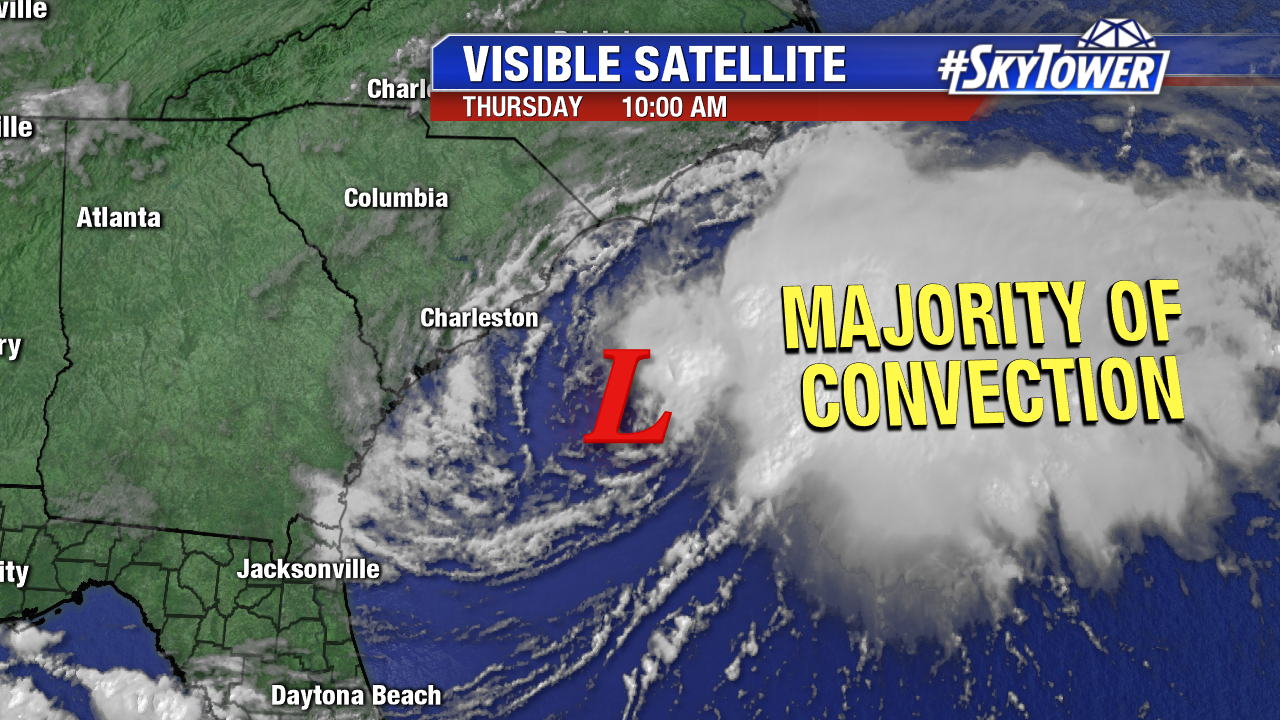 While the storm is still occasionally bringing showers to coastal South Carolina, the worst of the storm should stay well offshore. The strong wind shear will continue to push the worst convection and strongest winds to the east of the center and therefore, offshore (image below courtesy University of Wisconsin).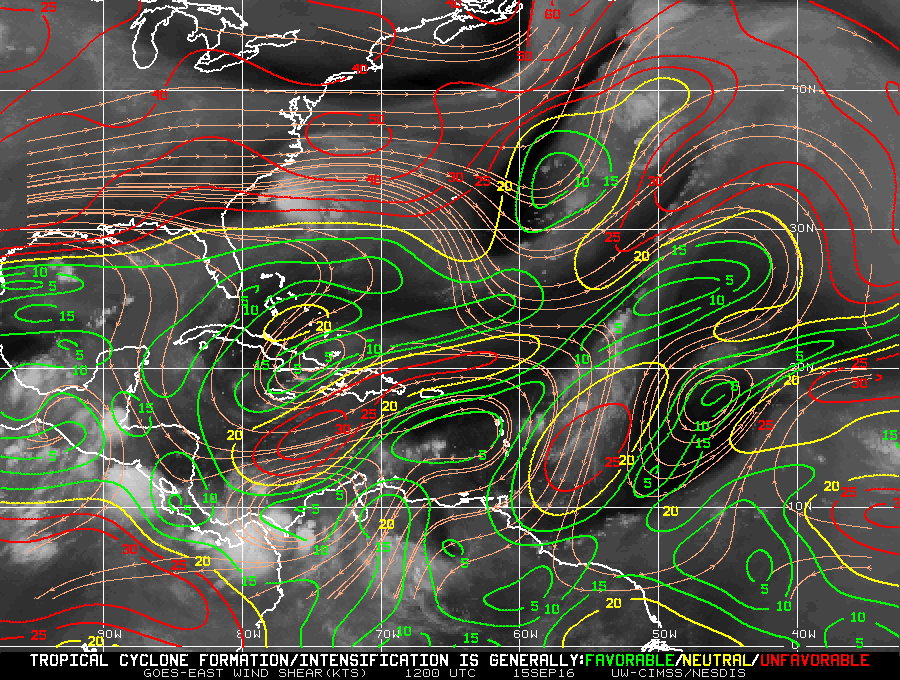 The official track forecast from the National Hurricane Center remains fairly complicated, though it is a bit farther east from the previous forecast. As Julia's forward speed east slows, it's expected to double back and head back toward the SE coastline. However, the high wind shear should keep it from re-strengthening much if at all. It's expected to become a remnant low by this weekend, perhaps still bringing a few showers to coastal Carolinas over the next several days.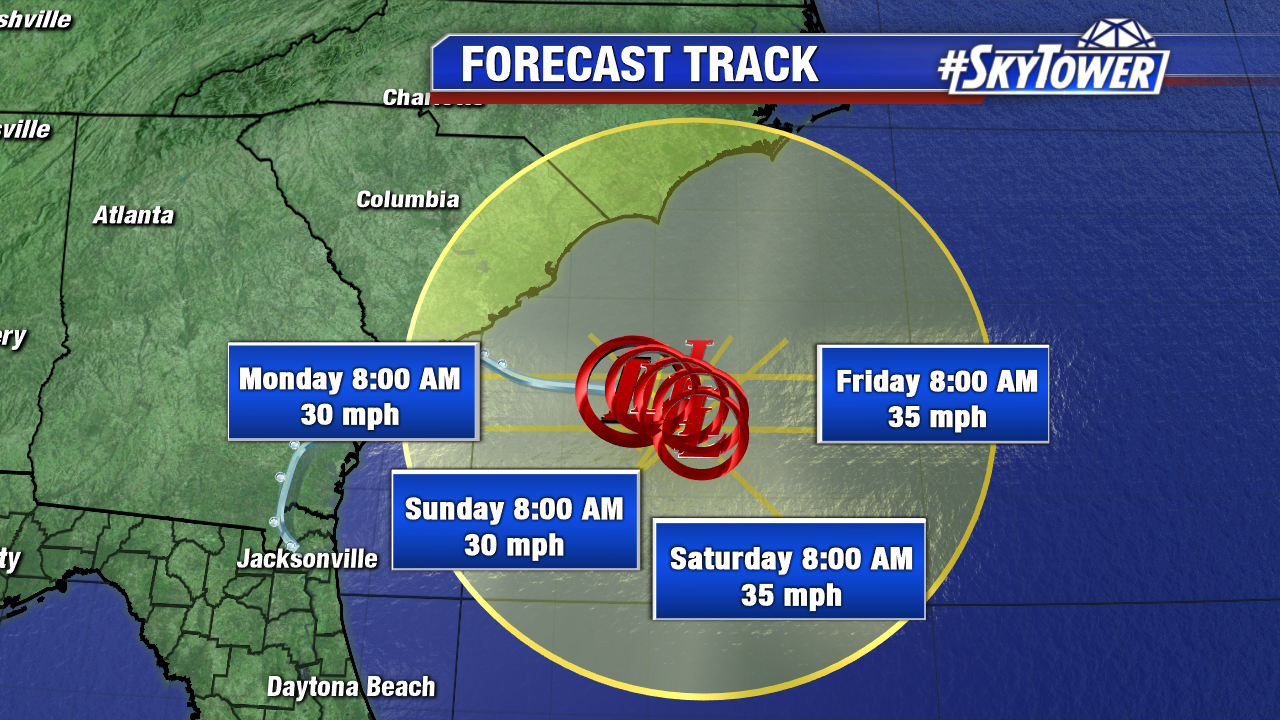 Tropical Storm Ian continues to accelerate to the north in the Atlantic. The storm was located nearly 900 miles ENE of Bermuda, and moving NE at 24mph. Maximum sustained winds were 50mph and central pressure was at 998mb. The storm will accelerate and perhaps strengthen a bit over the next day before transitioning to extratropical on Friday.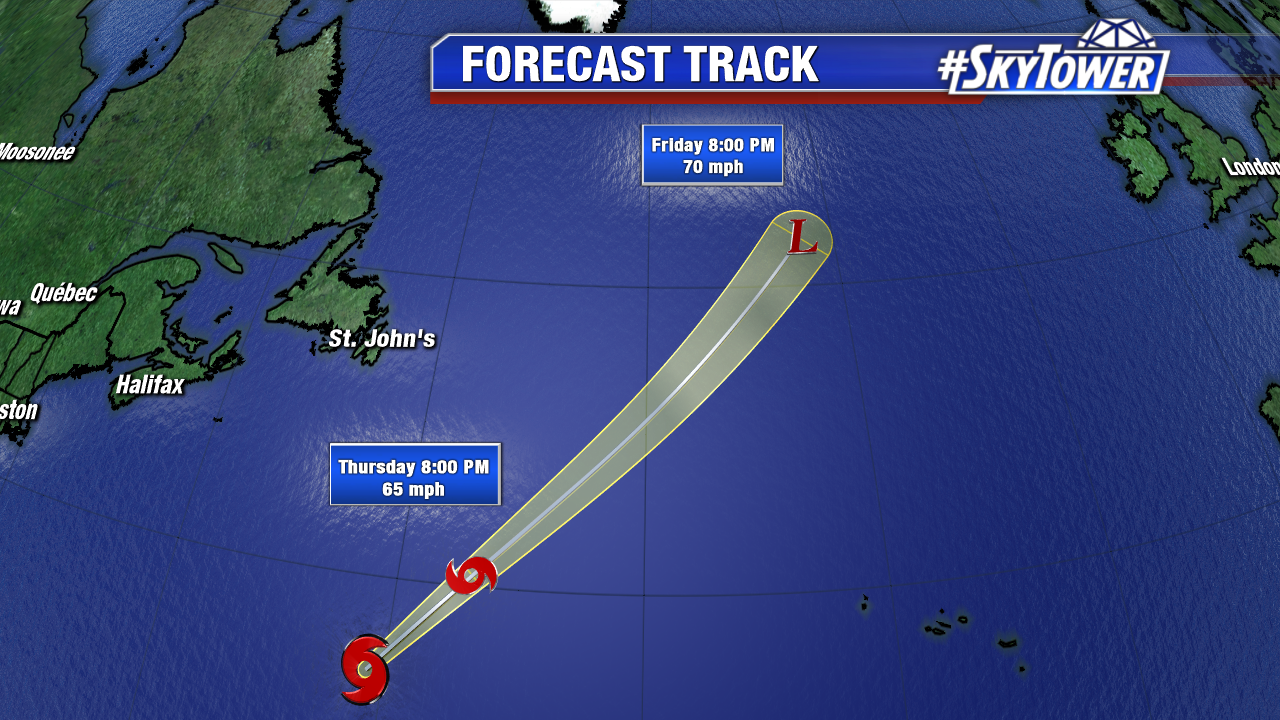 Meanwhile, in the Northeast Atlantic, Tropical Depression Twelve has emerged from the Cabo Verde Islands with an impressive low level circulation. However, moderate wind shear continues to plague the system and has thus pushed all the convection away from the center. While the wind shear should remain moderate to high over the next couple days, it should slacken by this weekend after which TD Twelve may become Tropical Storm Karl. While the forecast is far from certain, the official NHC forecast does call for Karl to form by Monday several hundred miles east of the Lesser Antilles.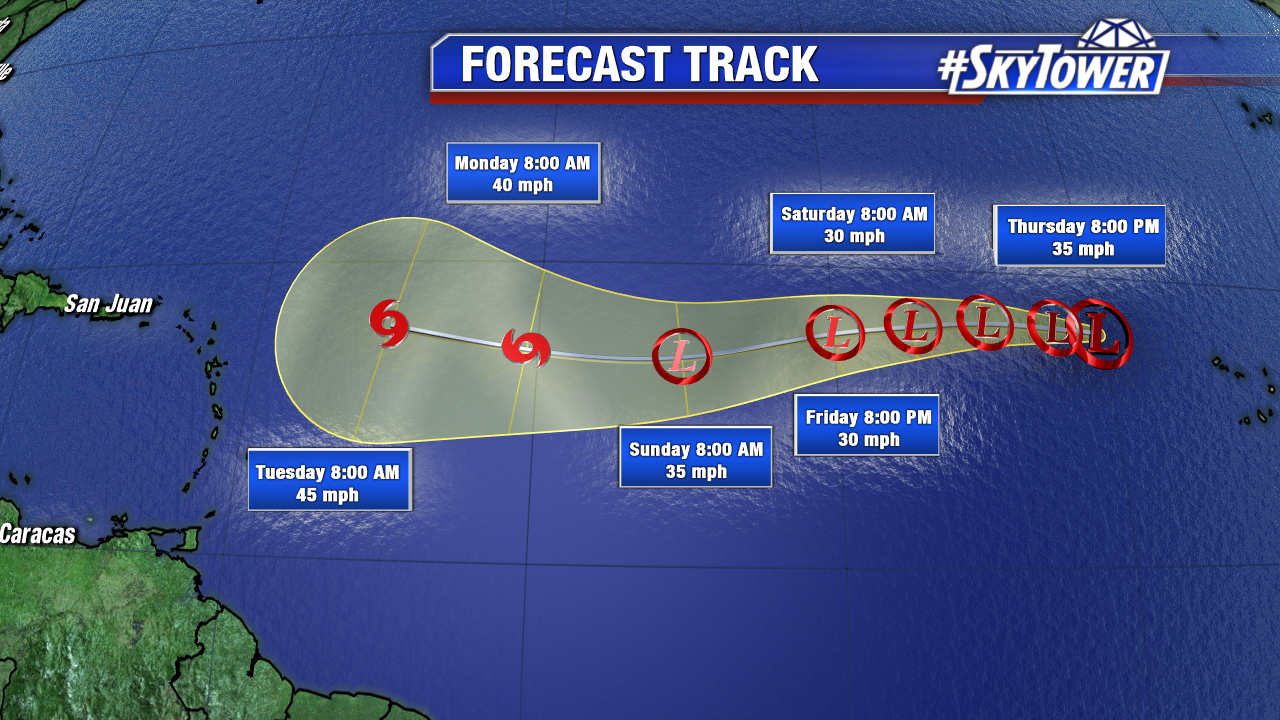 Besides wind shear, the other issue that Karl may deal with is dry air associated with the Saharan Air Layer. The map below (courtesy University of Wisconsin) shows dry air east and west of the depression which could impact its future.

If the storm does survive the dry air and higher wind shear, the forecast path becomes rather interesting. Not all of the models or their ensemble members re-curve TD Twelve out to sea. The 00Z Thursday operational run of the European model brings the storm northeast of the Bahamas by next weekend. With plenty of time between now and then, lots can and will change with this storm. We'll continue to watch it closely.