Tropical Storm Julia formed on Tuesday night after a quick day of organization on the Florida east coast. What makes it even more peculiar (in addition to its unexpectedly quick development) is that it technically was over land when being designed a tropical storm. According to Colorado State University hurricane researcher Phil Klotzbach, Julia is the first tropical storm on record to be named while over land in Florida. As of 11am, Julia had maximum sustained winds of 40mph and a minimum central pressure of 1011mb. It was moving to the N at 7mph, now over coastal Georgia.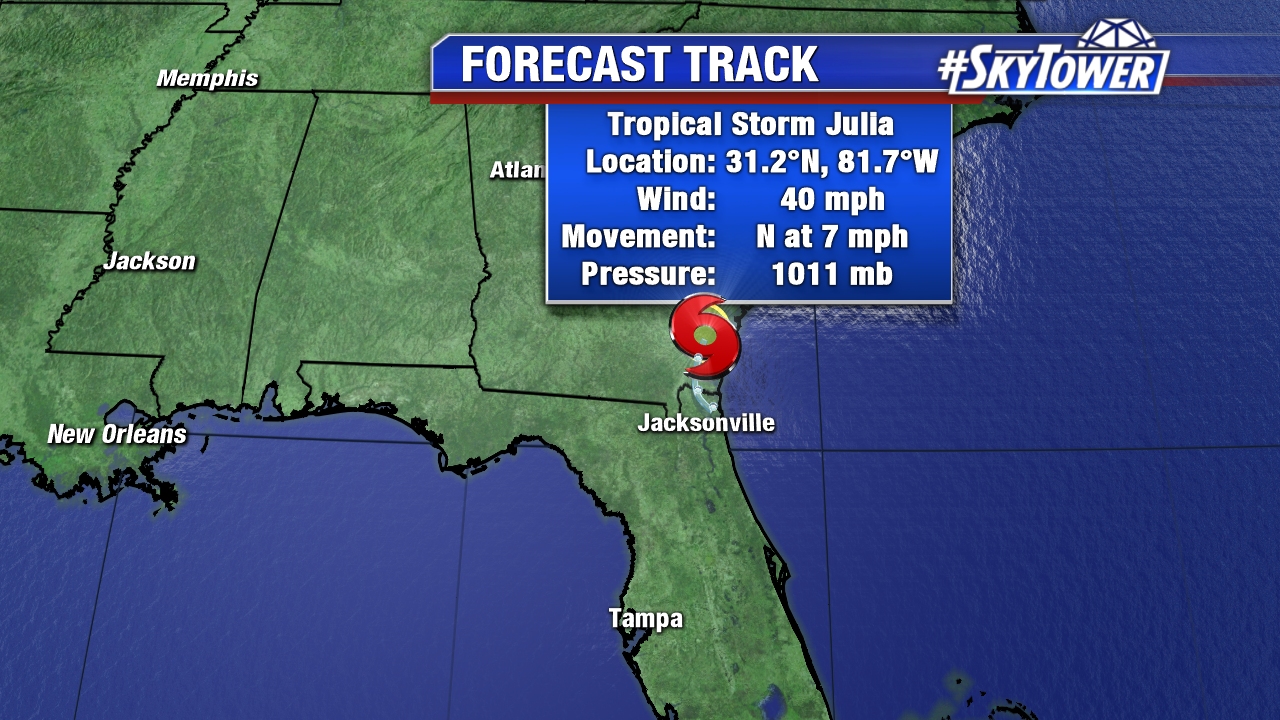 Despite its tropical designation, Julia remains a disorganized storm, seeing the effects of some higher wind shear. Most of the stronger winds and heavier rain are displaced to the northeast of the center of circulation. While there were some wind gusts over coastal Florida on Tuesday in the tropical storm force range, most of the winds Wednesday have been much weaker.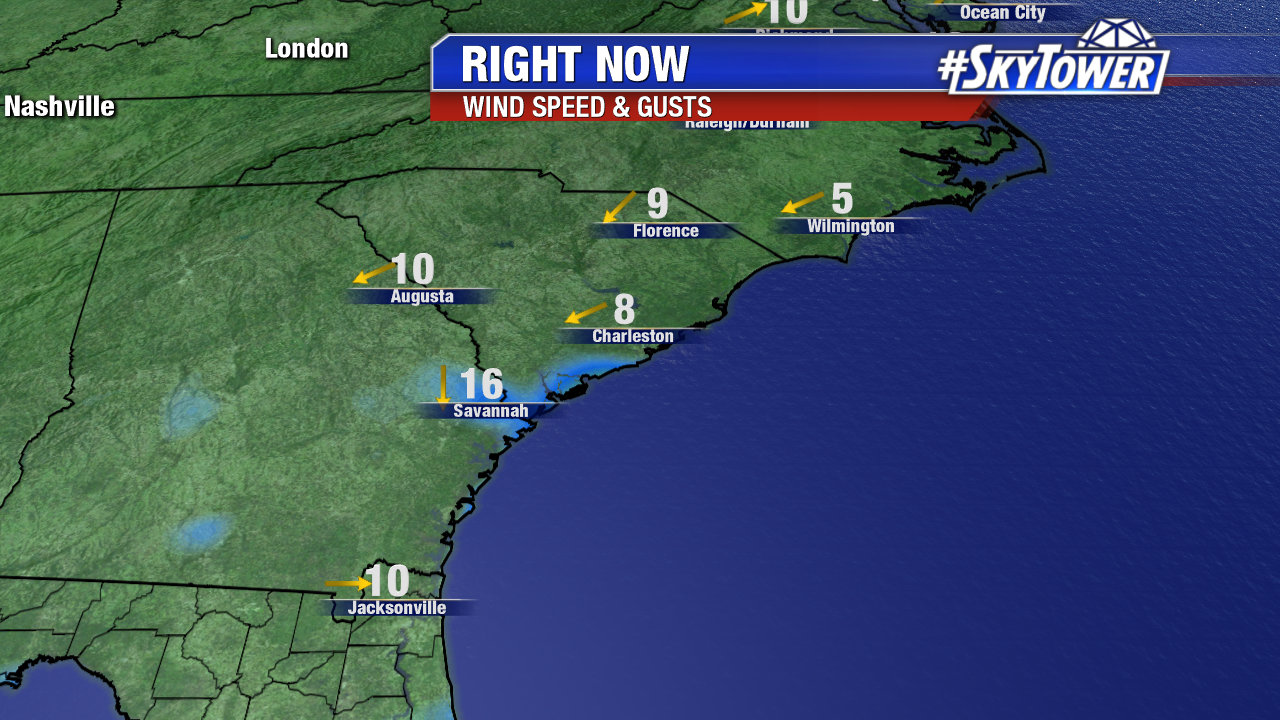 While winds aren't a big threat with Julia, it will have some localized flooding rains associated with it. Radar Wednesday morning still showed the majority of the heavy rain just offshore. However, model forecasts along with the official WPC (Weather Prediction Center) forecast call for heavy rain (locally 7″+) along the Georgia/South Carolina coastline over the next couple days before Julia weakens into a remnant low later this week.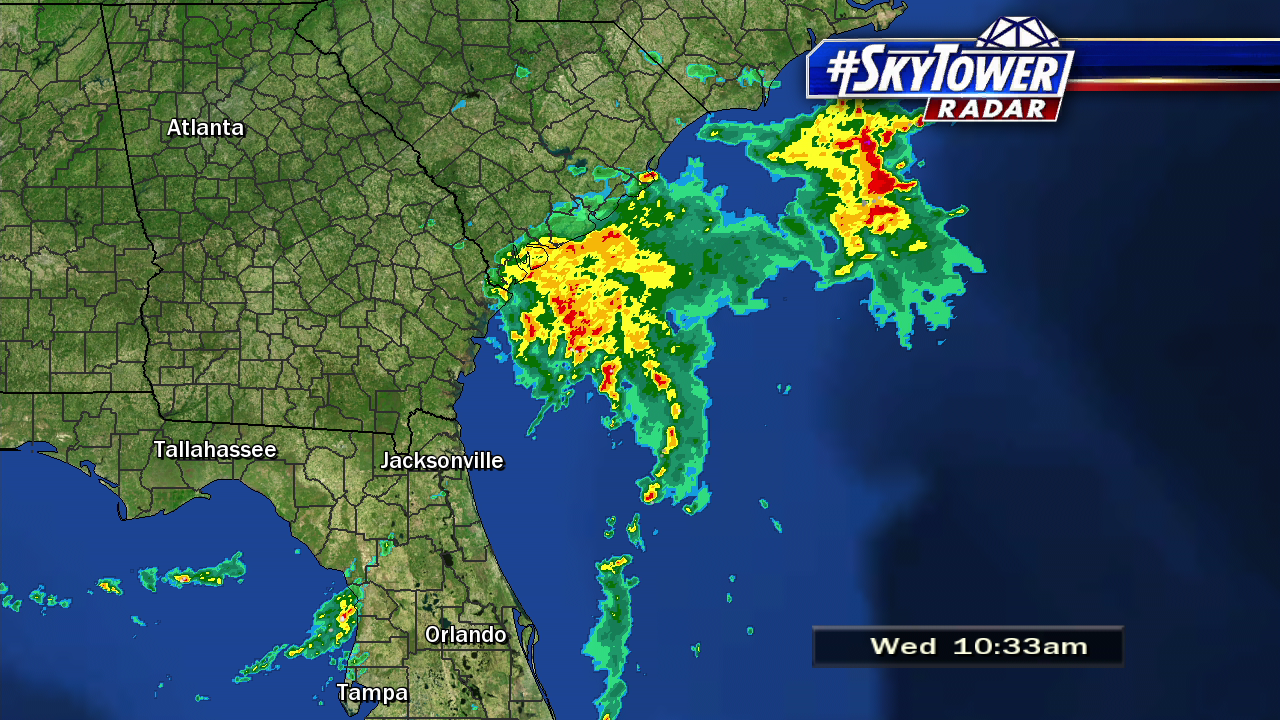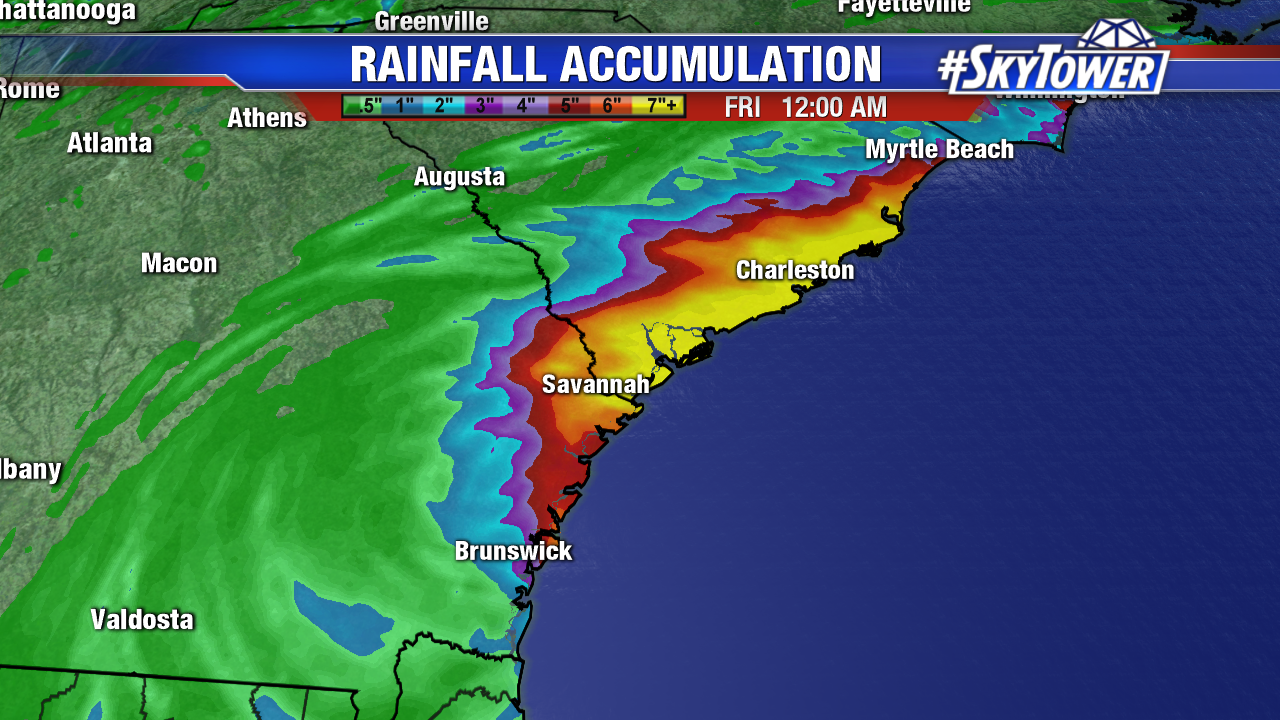 Meanwhile Tropical Storm Ian continues to churn in the central Atlantic. The storm has maximum sustained winds of 50mph, but it faces moderate wind shear in its northward path in the coming days. Warmer sea surface temperatures and interaction with an extratropical feature should still allow for some strengthening, though the storm will not affect land.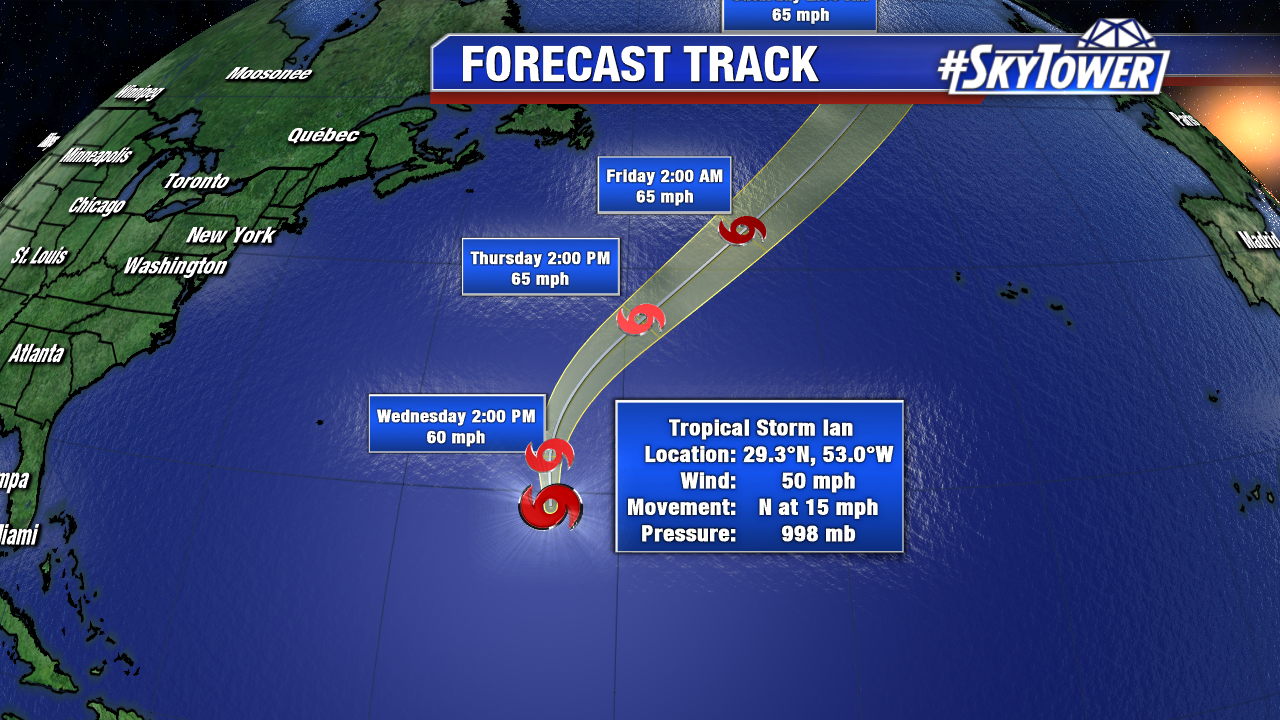 Also in the Atlantic, we now have Tropical Depression 12 (formerly Invest 95L) over the Cabo Verde islands. The storm has shown enough organization to be designated a tropical depression, but still remains fairly unorganized overall. The forecast calls for it to strengthen some into a tropical storm over the coming days as it moves almost due west. However, there is a quite a bit of uncertainty in its forecast beyond day 5. Any interaction with land at this point is still too far out to forecast. Models also indicate another tropical wave moving off the African Coastline over the next week.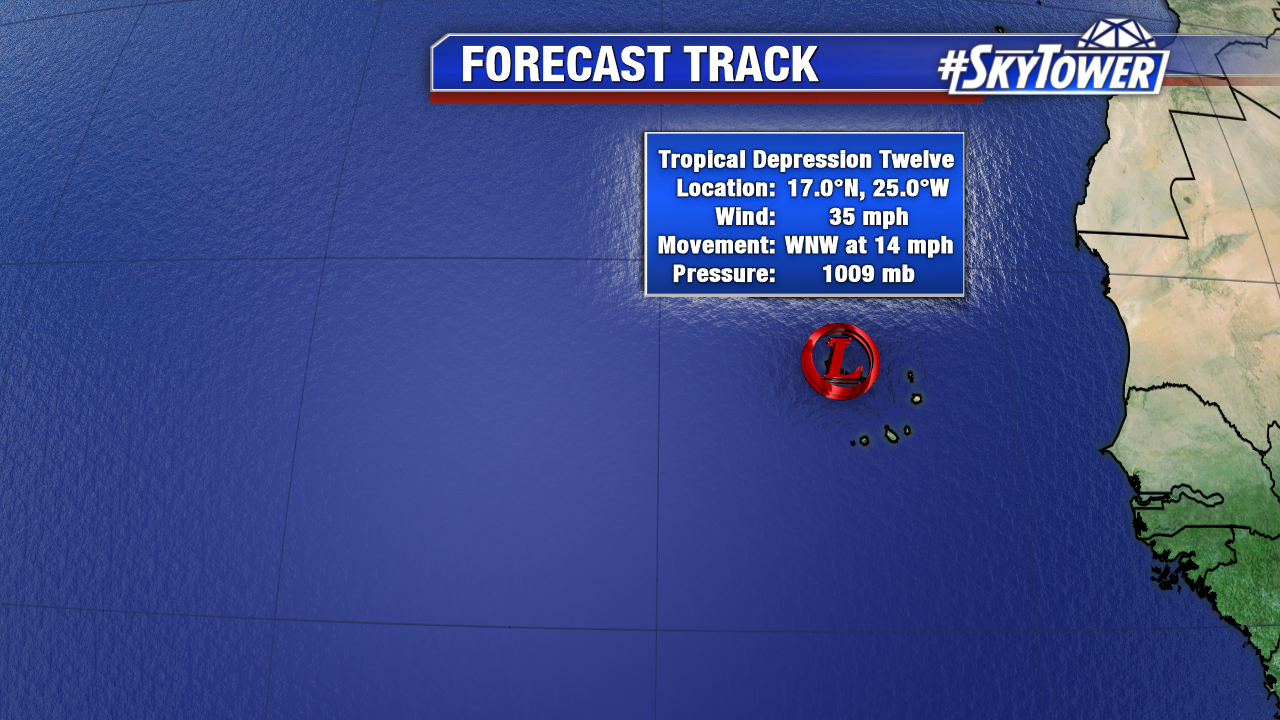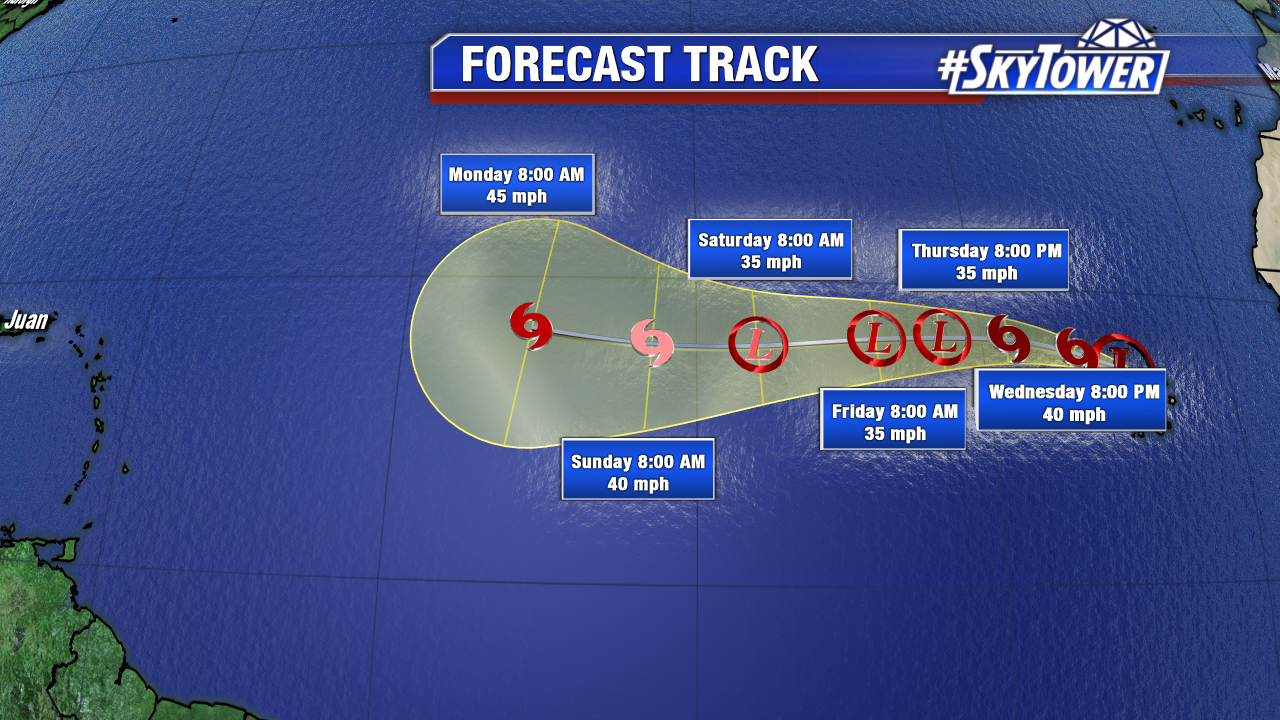 Meanwhile, in the Northwest Pacific, Super Typhoon Meranti eyes China for landfall. The storm reached peak intensity on Tuesday, with maximum sustained winds of 190mph and a minimum central pressure of 890mb, putting it amongst elite company of most powerful cyclones in recorded history. The storm travelled just south of Taiwan Tuesday night and was making its way close to a landfall in China Wednesday. While the storm has weakened some, it is still extremely dangerous with maximum sustained winds of 145mph.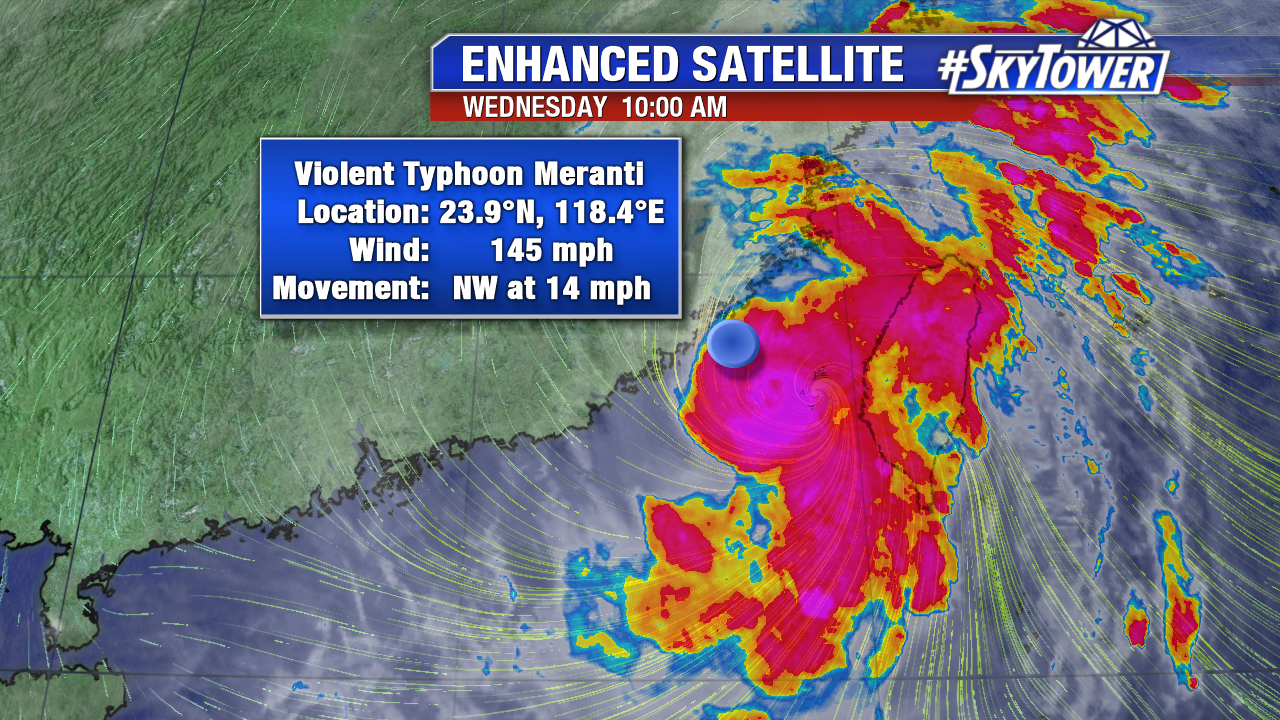 While wind damage will certainly be extensive and storm surge may be an issue, the worst for China will likely be from devastating rainfall. Meranti drenched parts of Taiwan with more than 30″ of rain in 24 hours and it was still raining! The chart below shows many areas in the country above 20″ (chart via Phil Klotzbach).