The active July in the east Pacific continues Saturday. So far this month there are 7 named storms (this ties a record with 1985). As of Saturday morning Tropical Storm Frank and Georgette are no threat to land, but Tropical Storm Darby closes in on the Big Island of a Hawaii where a Tropical Storm Warning is in effect. As of 11 AM EDT max sustained winds are at 50 mph as the storm heads west at 9 mph. Tropical storm force winds are just offshore but squalls are expected by Saturday afternoon. Darby will be distrupted by high terrain/volcanoes on the Big Island and will weaken some before making it Maui Saturday night and Oahu Sunday. The storm could bring 10-15″ inches of rainfall to some spots this weekend.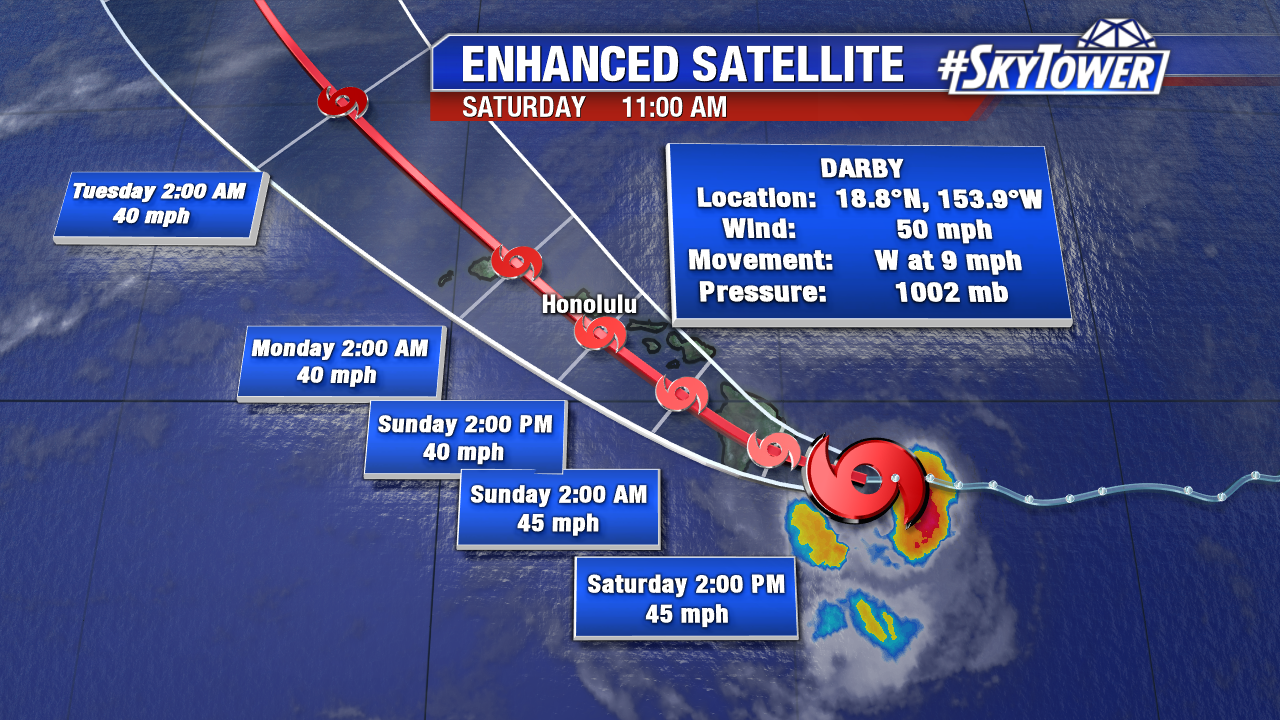 Surf is also enhanced near the island state. Wave heights build to near 15 feet just east of the Big Island Saturday morning.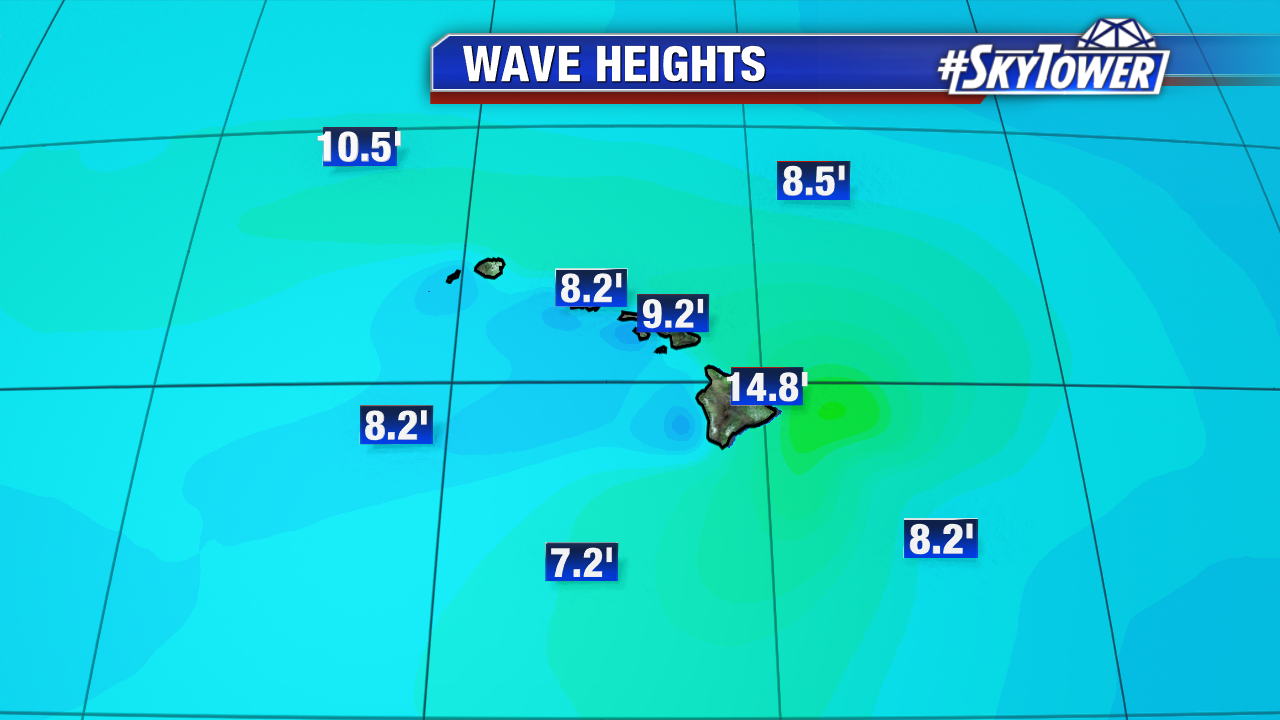 As busy as it is in the east Pacific  there are no areas of interest in the Atlantic Basin. Dry African air has ruled the Gulf, Caribbean and Atlantic this July and more of the same continues this weekend. The graphic below shows the extent of the Saharan Air Layer via NOAA/the University of Wisconsin as indicated by shades of yellow, orange and red.

Due to this dry air tropical waves have stood no chance. The long-range  GFS suggests the Cape Verde season tries to come alive in late July and early August. Below is a closed area of low pressure on Monday August 1st between the Cape Verde Islands and Africa. The reliable Euro is not board. The odds of tropical cyclone development increase from just 8% in July to 27% in August. With plenty of warm water to fuel  strong named storms once enough tropical waves moisten the main development region in the Atlantic August could be a very active month.