An active Saharan Air Layer has kept activity limited in the Atlantic Basin this month and the trend continues Saturday. Notice a huge blast of dry air in mid levels on the atmosphere in the eastern Caribbean with more extensive dry air across the central Atlantic too. There are no areas of interest and no tropical depression development is expected for the next 5 days and beyond.  Long-range models hint the Atlantic may moisten some with a few more tropical waves by the end of the month. There is a still a decent chance that July will wind down with no named storms.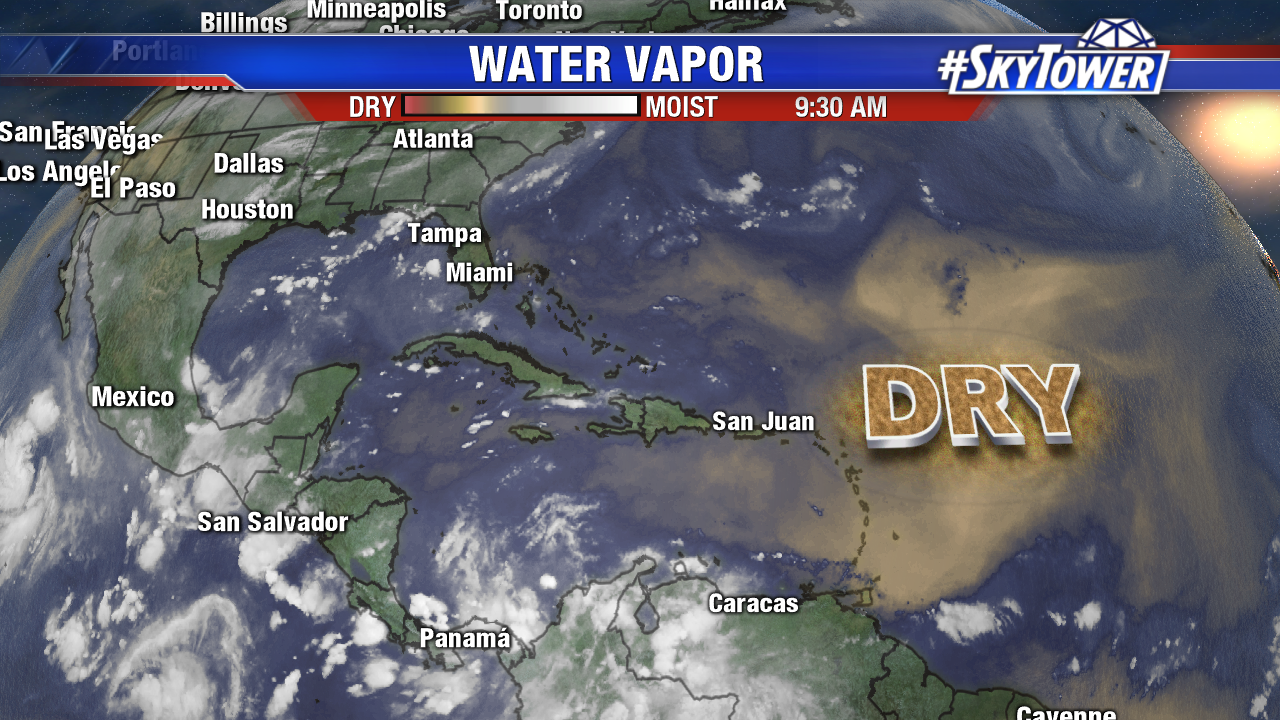 July is typically a quiet month in the tropics. Only 34 named storms have formed from July 11-20th in the Gulf, Caribbean and Atlantic since 1851. Origin points are in line with climatology in July with development in the Gulf, western Atlantic, western or eastern Caribbean. The graphic below is courtesy Google earth.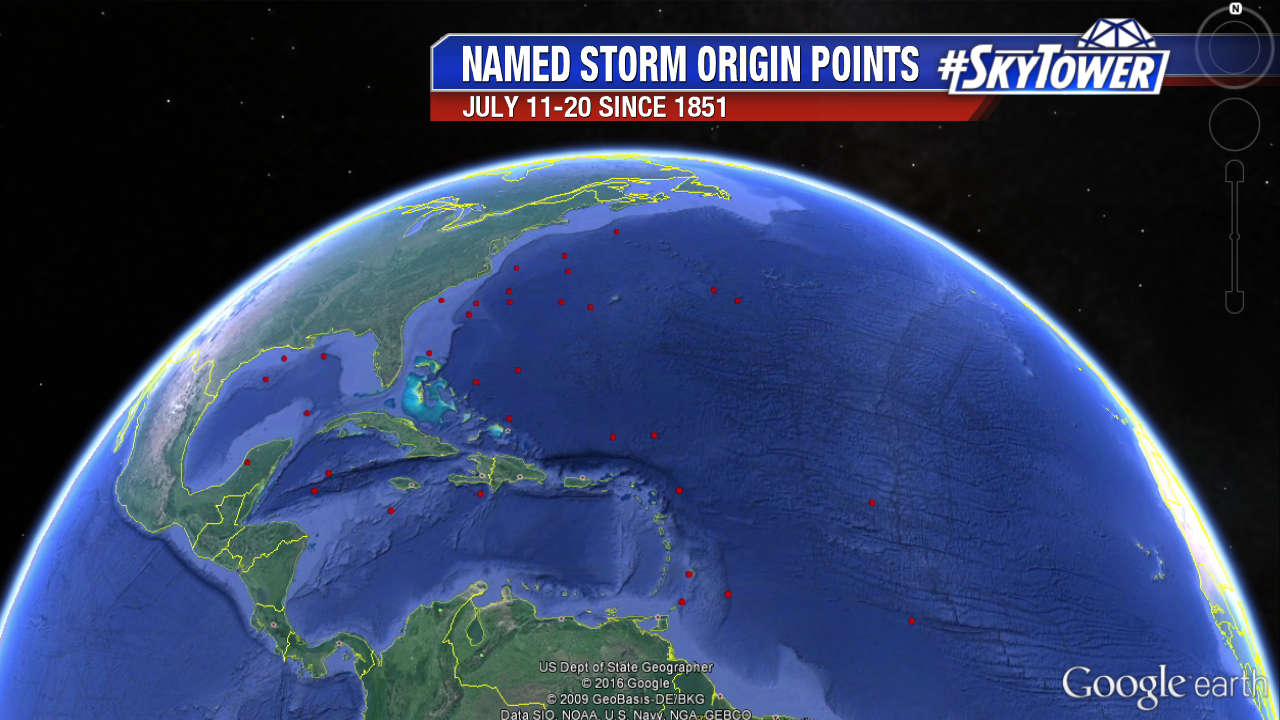 While there have been 4 named storms in the Atlantic there are now 5 named storms in the east Pacific so far in 2016. Estelle became the 5th named storm this season (and the 5th named storm this month) late Friday and is on track to become the 4th hurricane of 2016 in the east Pacific basin by Monday.  All of the storms have taken a similar track and dissipated over the open Pacific. There is a chance moisture from Darby could pass near the Big Island of Hawaii by Friday or Saturday. By then, Darby may barely be a tropical storm. Elsewhere broad low pressure may develop by early work week south of Mexico. There is a low chance of tropical depression development by mid-week.