The last week of the 2015 Atlantic hurricane season is here. In rare November fashion Hurricane Kate formed earlier this month over the open north Atlantic. Since then there have been no areas of interest in the Atlantic Basin. Only 16 named storms have formed from November 21st to November 30th since 1851 so the odds are high November 2015 will wrap up next Monday with no more named storms.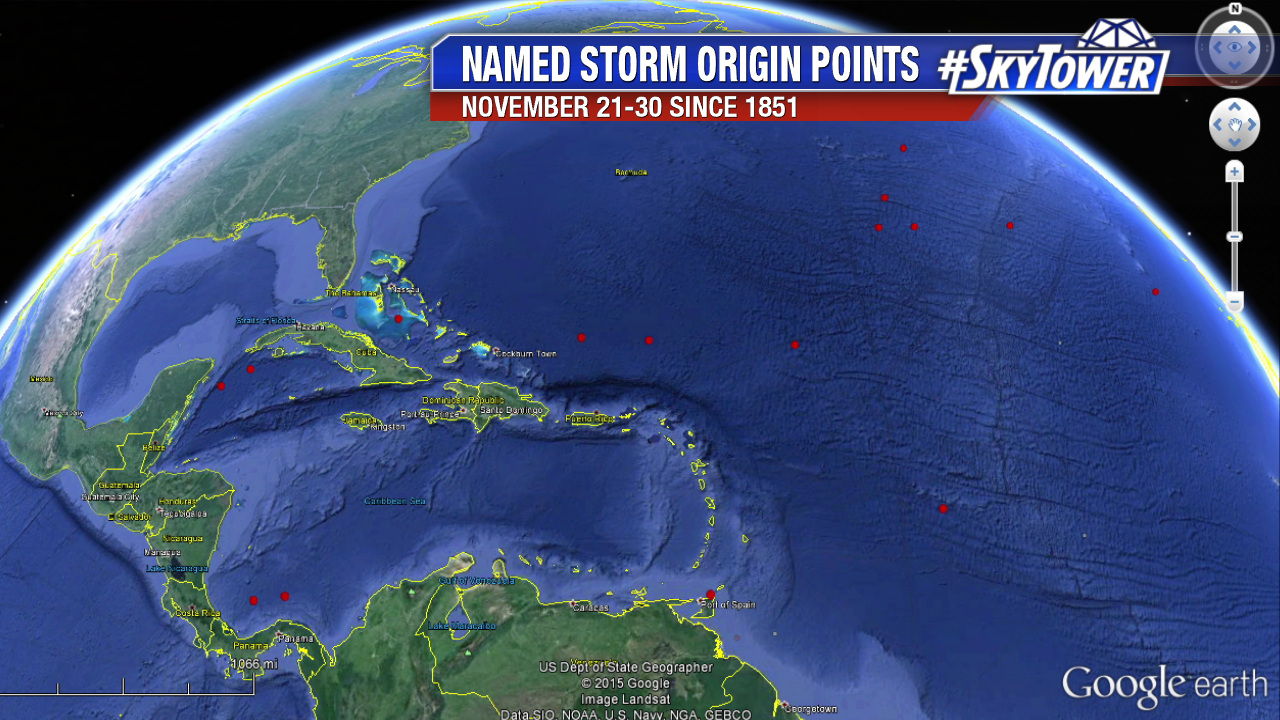 On Monday we are tracking two frontal boundaries in the Atlantic but there are no tropical waves. The strongest cold front of the season races out to sea in the western Atlantic. Another stalled boundary and upper level trough sits in the open central Atlantic. There is some scattered convection along this boundary but subtropical/tropical development is not expected at this time.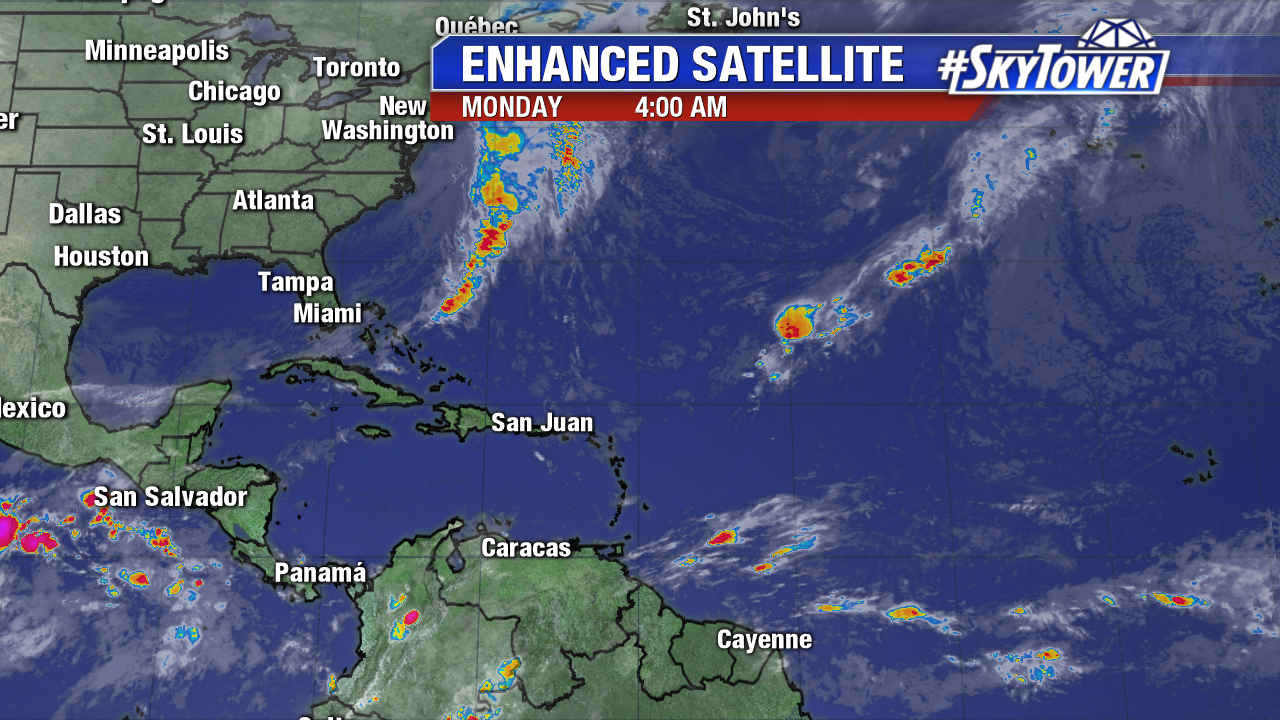 Officially no tropical depression development is expected over the next 5 days. With that being said models like the Euro and GFS still attempt to spin up weak low pressure northeast of the Bahamas later this week under a weakness in north Atlantic high pressure. This low would race northeast and could bring some squalls to the Canadian Maritimes over the weekend.