With less than 2 weeks left in the 2015 Atlantic hurricane season it's no surprise that the entire Atlantic basin in generally quiet. Water temperatures are cooling and wind shear values are enhanced as fronts whip through the Gulf and Atlantic. Only 20 named storms have formed from November 11-20 since 1851 in the Gulf, Caribbean and Atlantic. The graphic below is courtesy Google Earth.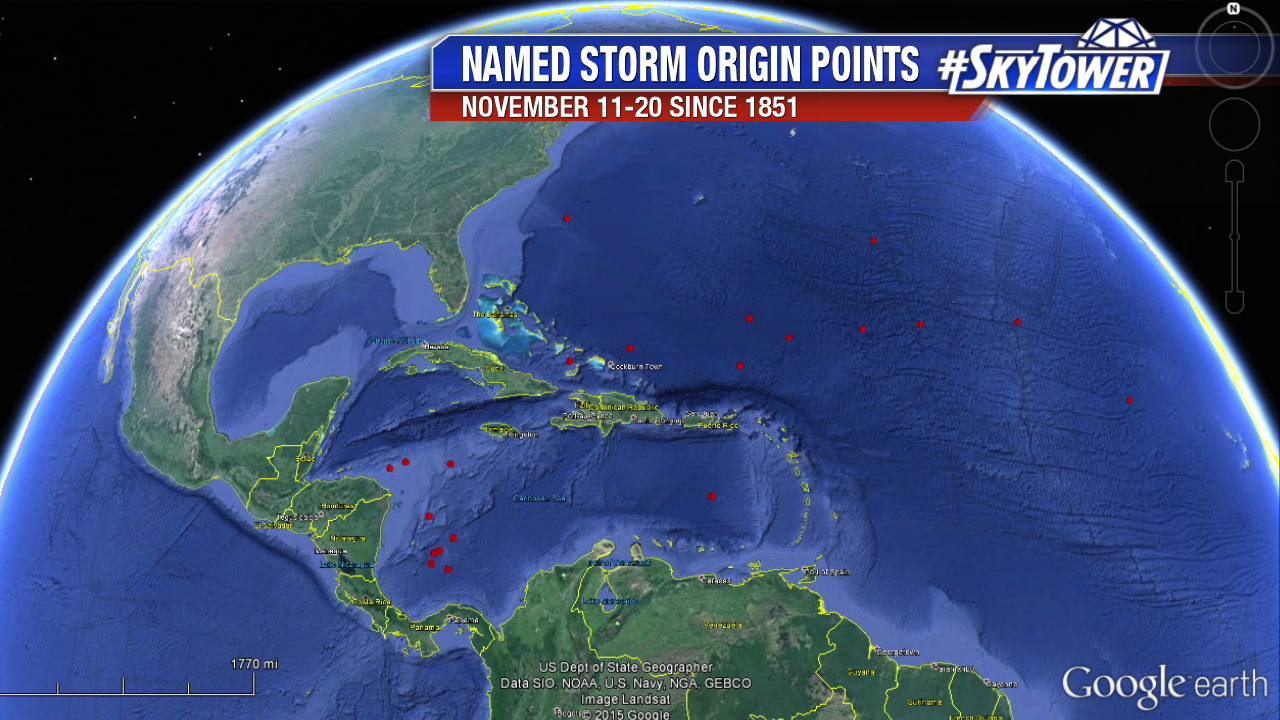 There is one area of interest in the Atlantic Tuesday.  A weak area of low pressure drifts west in the southwest Caribbean. It combats moderate wind shear and will move over central America mid-week so the odds of tropical depression development are highly unlikely. None of the reliable computer models hint at tropical cyclone development over the next 5 days.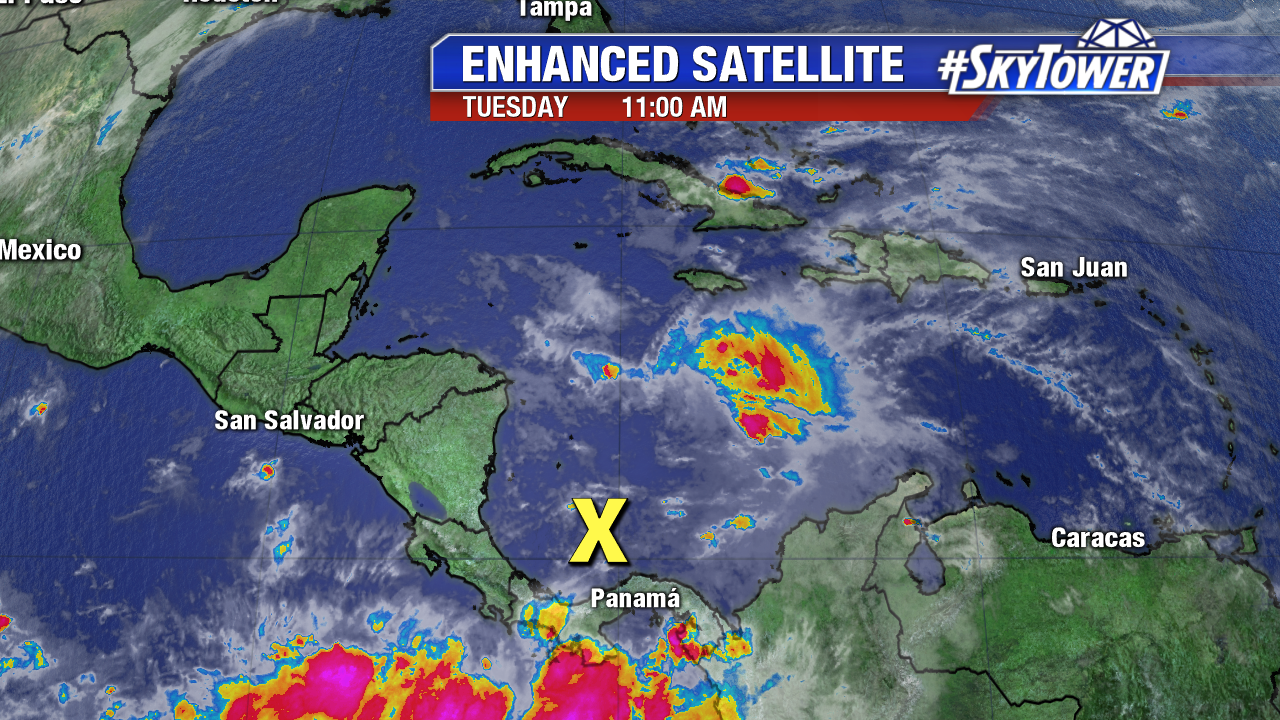 The 2015 El Niño event made history Monday. Weekly sea surface temperatures in the equatorial Pacific surpassed values set in the record 1997-1998 El Niño event. Sea surface temperatures climb to 5.4 degrees Fahrenheit above average in the central Pacific. In late November 1997 sea surface temperatures in this region peaked at 5 degrees Fahrenheit above average. With just one week of data it's too early to say if the 2015 El Niño has peaked and will gradually start to weaken. The Climate Prediction Center says El Niño will likely peak during the 2015/16 Winter in the Northern Hemisphere. This pattern is set to bring an active and wetter than normal winter to the South with spells of possible severe weather/enhanced tornado threat in Florida. With more storm systems it will likely be cooler than normal with more cloud cover. Meanwhile the northern tier of the country will likely see warmer than normal and drier than normal conditions this winter. The SST anomalies graphic below is courtesy the Climate Prediction Center.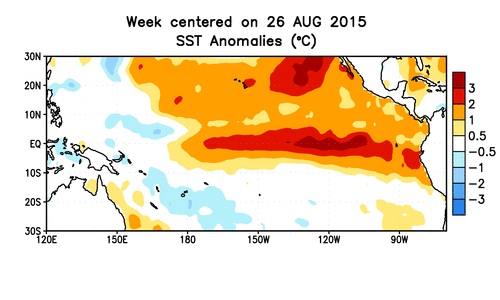 El Niño strengthened during the 2015 Atlantic season and  it's no surprise that the number of named storms and hurricanes is below average. If the season wrapped up today there would be 11 named storms, 4 hurricanes and 2 major hurricanes. In an average Atlantic season there are 12 named storms, 6 hurricanes and 3 major hurricanes. Meanwhile it was a blockbuster season for the east Pacific. In late October category 5 hurricane Patricia became the most powerful tropical cyclone ever measured in the Western Hemisphere with maximum sustained winds of  200 mph and a central pressure of 879 millibars. Both seasons end on November 30th.