Kate becomes the 4th hurricane of the 2015 Atlantic hurricane season Wednesday morning. In rare November fashion Kate is the first November hurricane in the Atlantic basin since Tomas in 2010.  On average the 4th hurricane of the Atlantic season forms on September 21st. Despite increased wind shear over the past 24 hours Kate holds its own Wednesday. As of 11 AM max sustained winds top out at 75 mph at it races east-northeast out to sea at a swift 45 mph. Enhanced satellite imagery shows Kate begins to feel the effect of cooler north Atlantic waters as cloud tops are warming (even since early Wednesday morning).  As it merges with a frontal system (nor'easter) over the next 24 hours it will become post tropical by Thursday morning.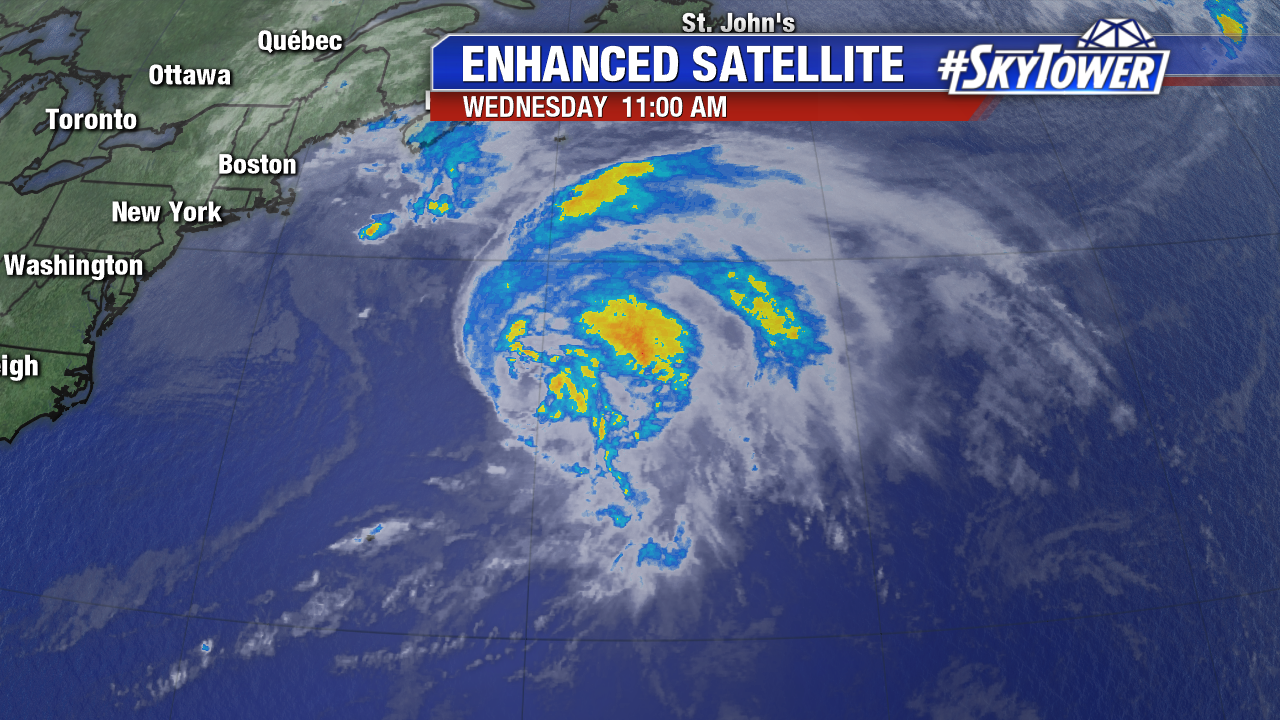 Here is the National Hurricane Center's 11 AM advisory. An extratropical Kate may bring squalls to the United Kingdom later this weekend.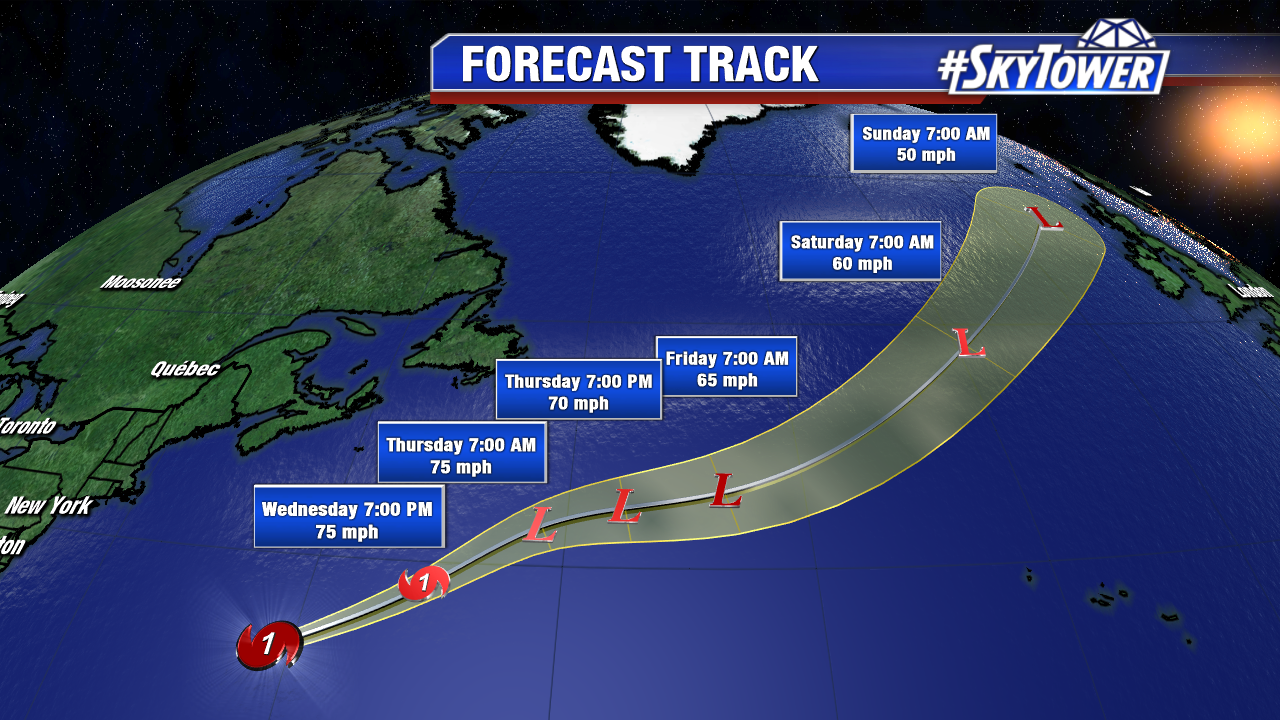 Between cooler sea surface temperatures and increased wind shear Kate will lose its tropical characteristics by Thursday morning. While Kate combats 40-50 kt shear Wednesday morning these values climb to an extreme 60-80 kts late Wednesday and Thursday morning.