It may be the last month of the Atlantic hurricane season but we have a healthy and strengthening tropical storm Kate on our hands in the western Atlantic. As of 10 EST Kate is on the verge of becoming a hurricane with 70 mph sustained winds and it races northeast at 21 mph. Kate manages to maintain a well-defined central dense central overcast and Hurricane Reconnaissance Aircraft continues to find strong tropical storm force winds. Kate exited the northwest Bahamas Monday night and quickly accelerates out the sea Tuesday. It taps energy over the warm Gulf Stream under the influence of a front. Moderate and increasing southwest wind shear displaces some convection north and east of its center. These hostile upper level winds and cooler north Atlantic waters will eventually transition Kate into a post tropical system in about 36-48 hours.  Kate will also deepen as a larger non tropical area of low pressure in the north Atlantic but poses to threat to land.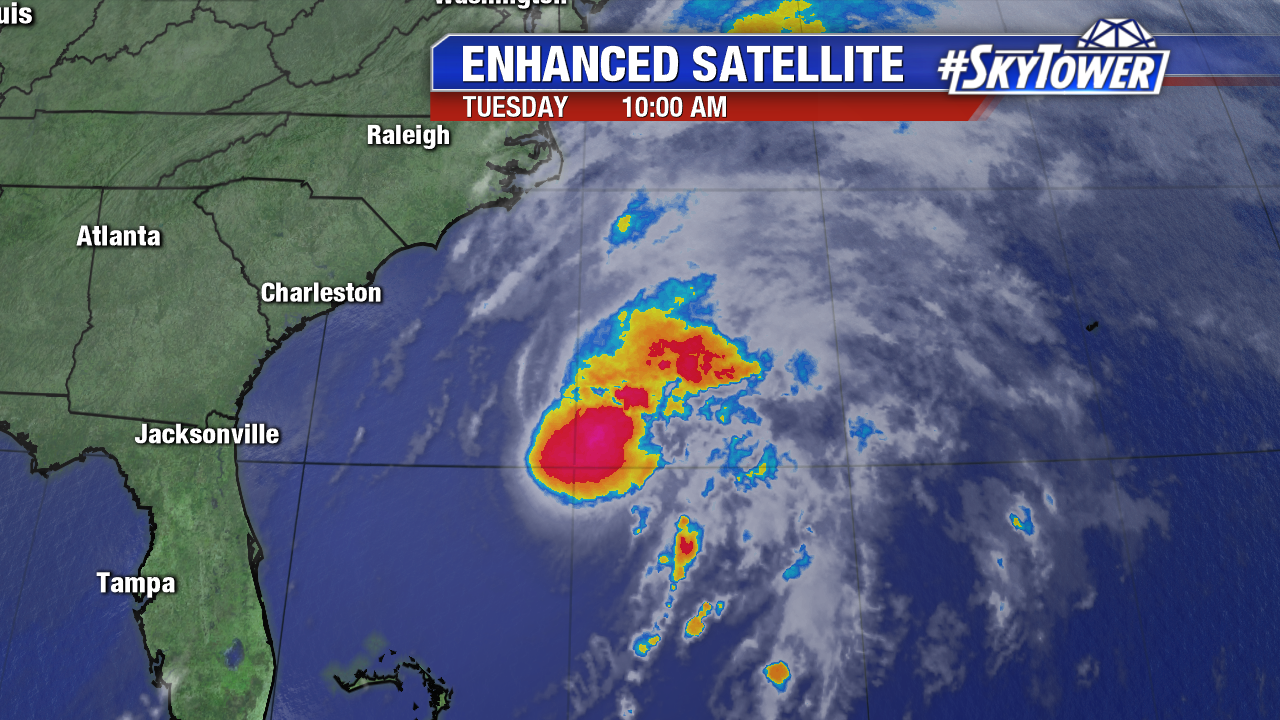 Below is the 10 AM EST forecast track. The NHC and computer models maintain category 1 hurricane strength until Kate fully transitions to a post tropical system by Thursday.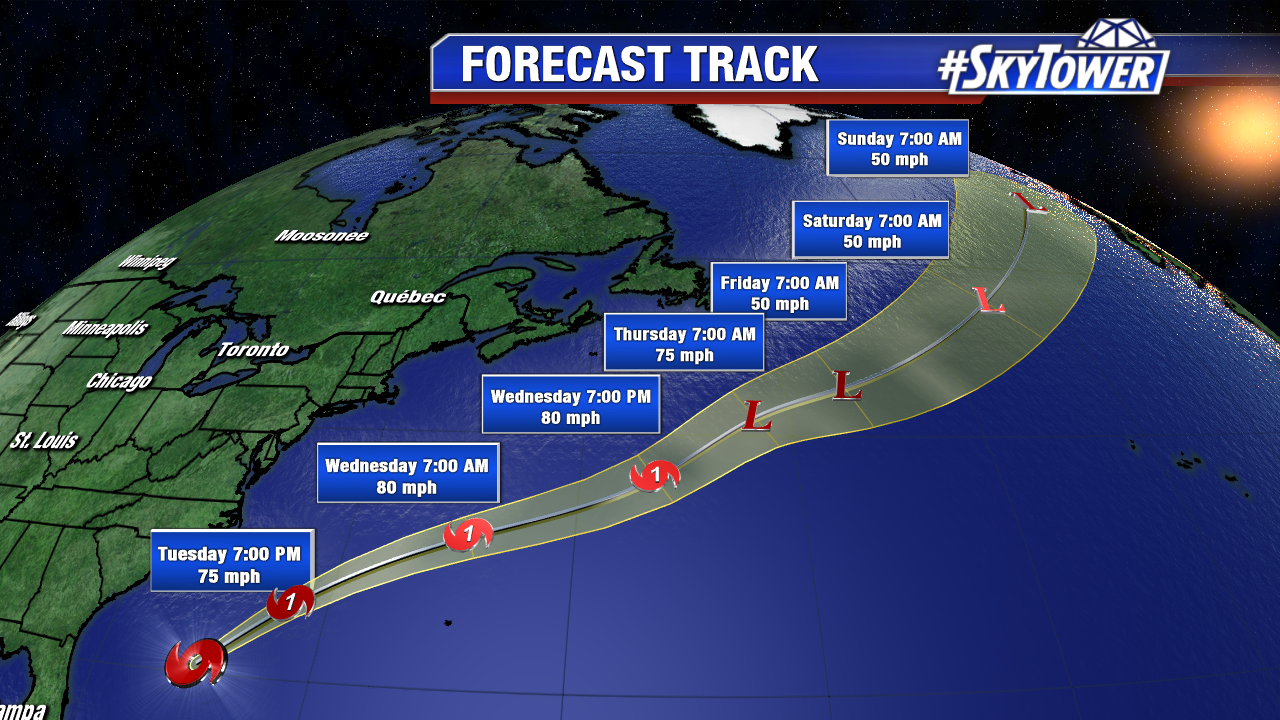 November named storms are rare and November hurricanes are even less common. If Kate becomes a hurricane it will be the first November hurricane since Ida in 2009. Since 1980 12 hurricanes have formed in the Atlantic Basin in November.