The remnants of Tropical Storm Erika (now just a trough of low pressure) are set to drench Florida the next few days. Deep tropical moisture funnels into the state prompting Flood Watches and flooding concerns especially in flood prone Tampa Bay. These remnants lift north-northwest into south Florida and funnel up the state from the eastern Gulf late Sunday into Monday.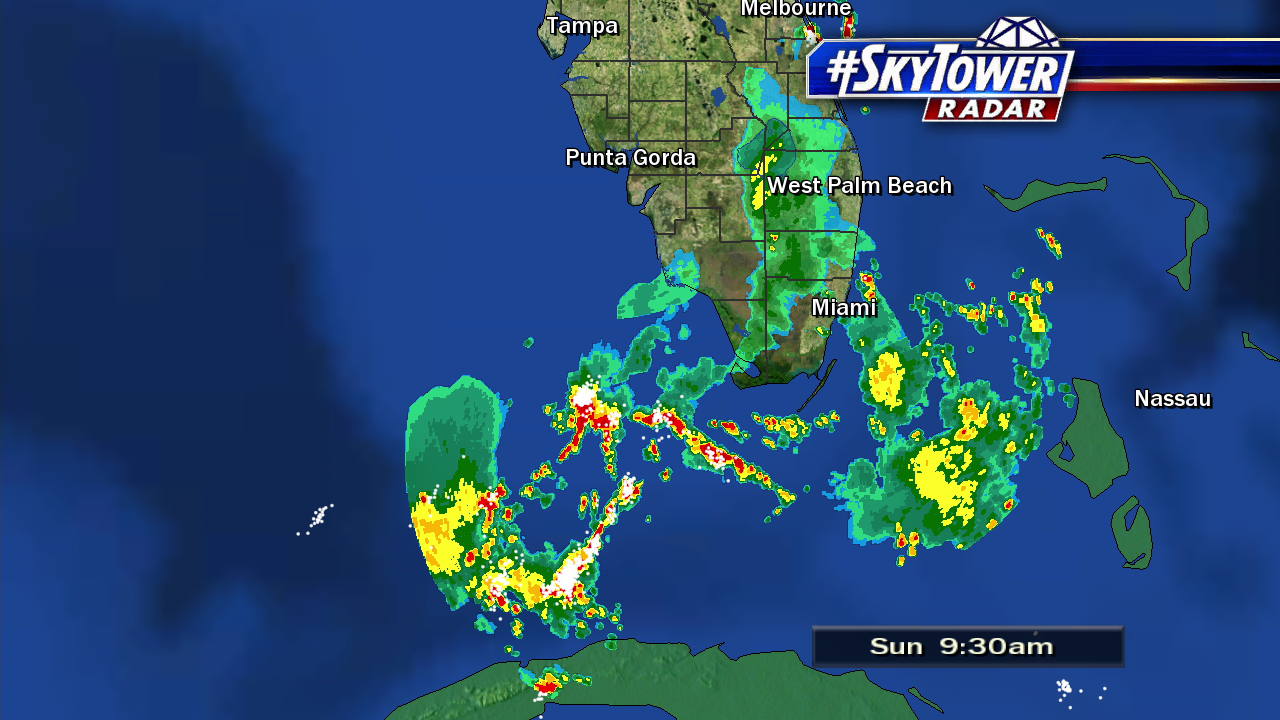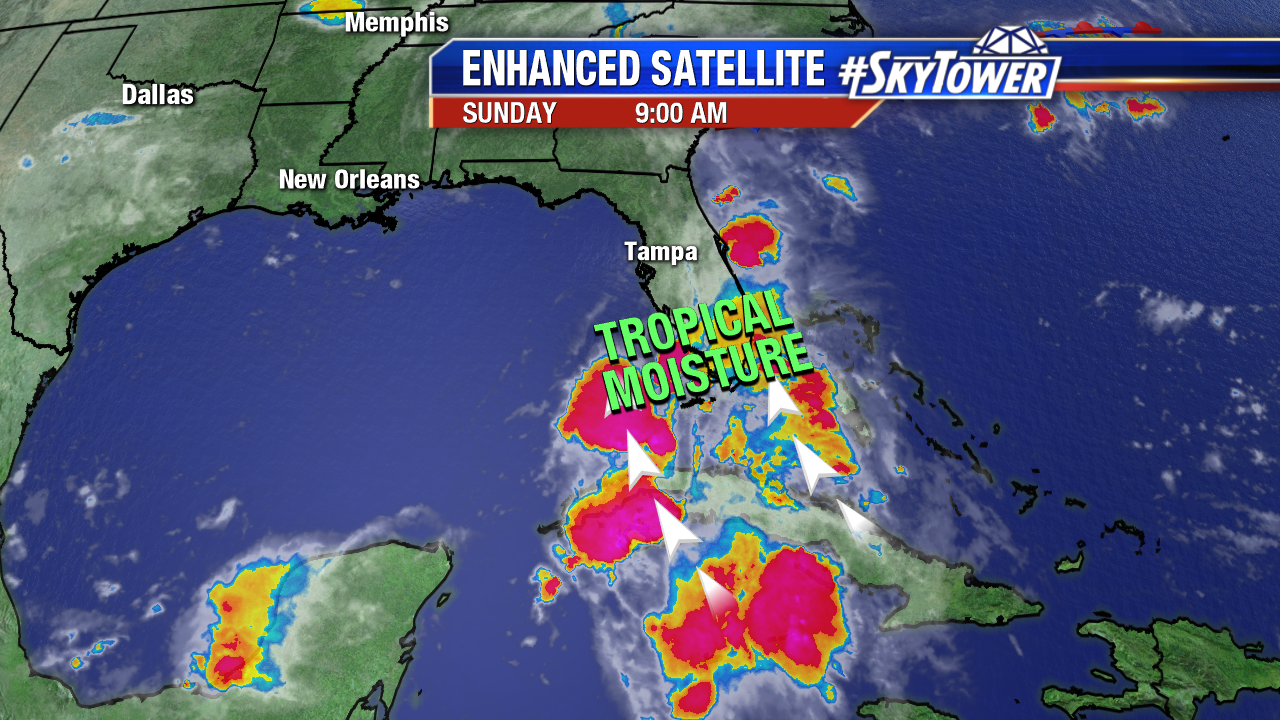 While water temperatures favor regeneration southwest wind shear values are elevated in the wake of an upper level trough near the Panhandle (20-40 kts). These values drop a bit on Monday but there is only a low chance for Erika to regain tropical cyclone characteristics. These odds sit at 20% by Tuesday and 30% over the next few five days per the NHC. Regardless very heavy tropical downpours and strong wind gusts are expected in central and south Florida through Monday and Tuesday. The graphic below is courtesy the University of Wisconsin.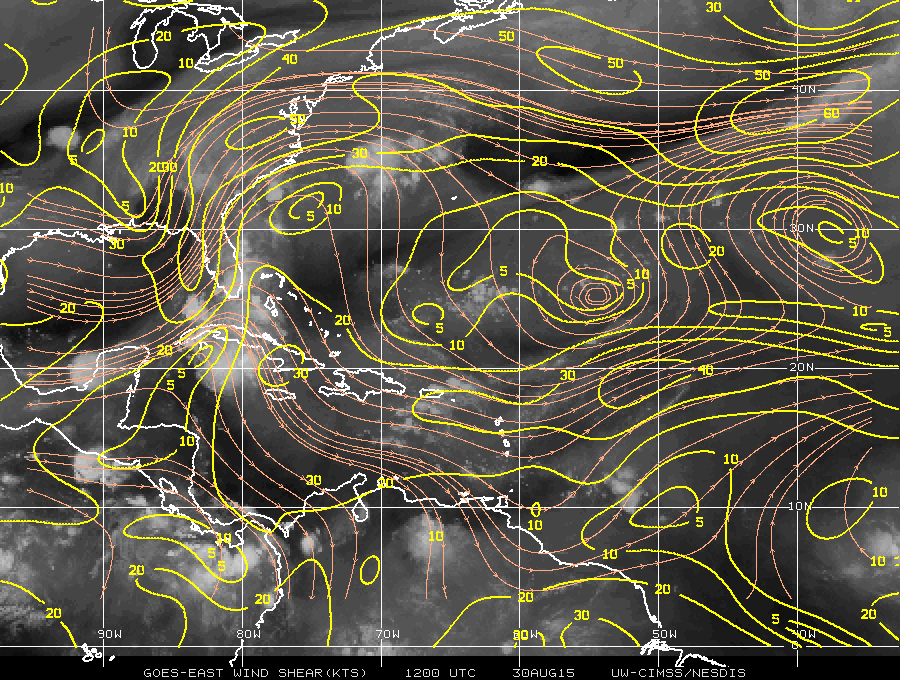 Rainfall totals +5″ are possible by Wednesday morning especially along the west coast and in extreme south Florida. River levels will be on the rise and flood prone areas may experience flooding, especially during training storms.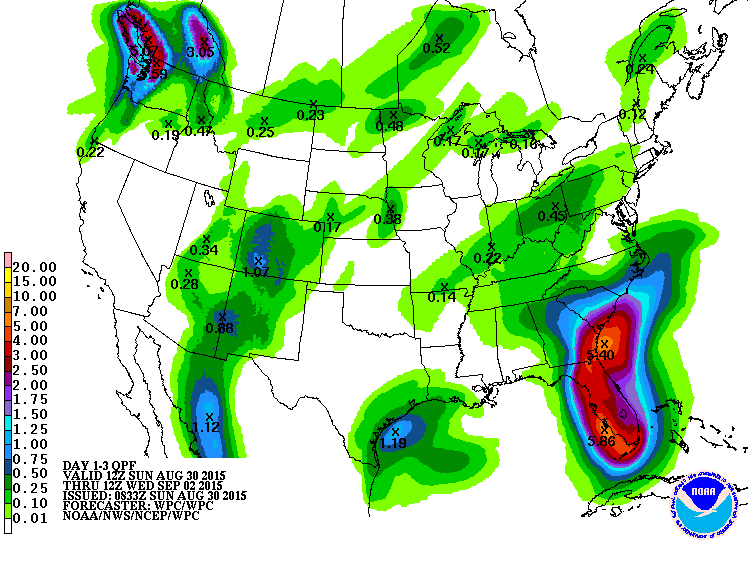 Tropical Storm Fred becomes the 6th named storm of the Atlantic season near Africa Sunday morning. Most healthy tropical disturbances near Africa form much further south and west. Fred is only the 4th Atlantic tropical storm to form east of 19 W longitude. As of 8 AM Sunday max sustained winds top out a 40 mph and gradual strengthening is expected. A Tropical Storm Warning and Hurricane Watch is in effect for the Cape Verde Islands (also highly unusual). 3-5″ of rain is possible through Monday with isolated areas picking up higher amounts. Beyond the Cape Verde Islands Fred heads west-northwest and eventually west over the open Atlantic. On this path it will likely stay out to sea but is worth monitoring.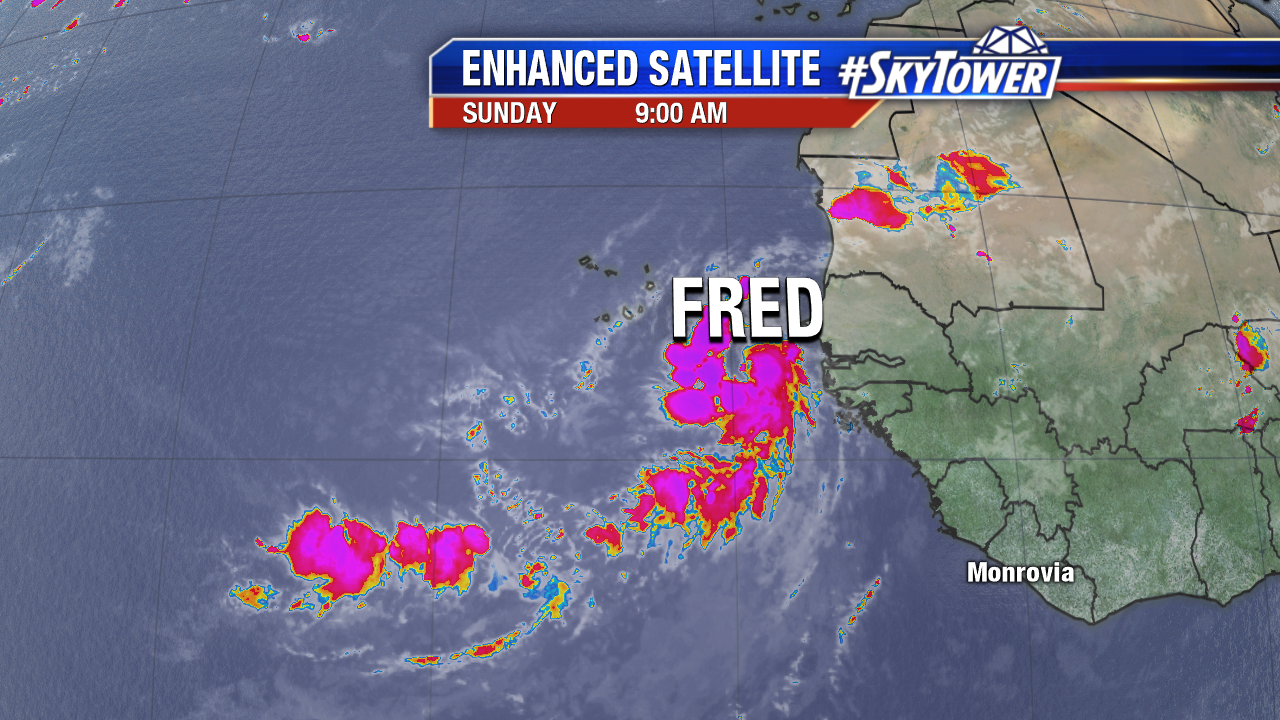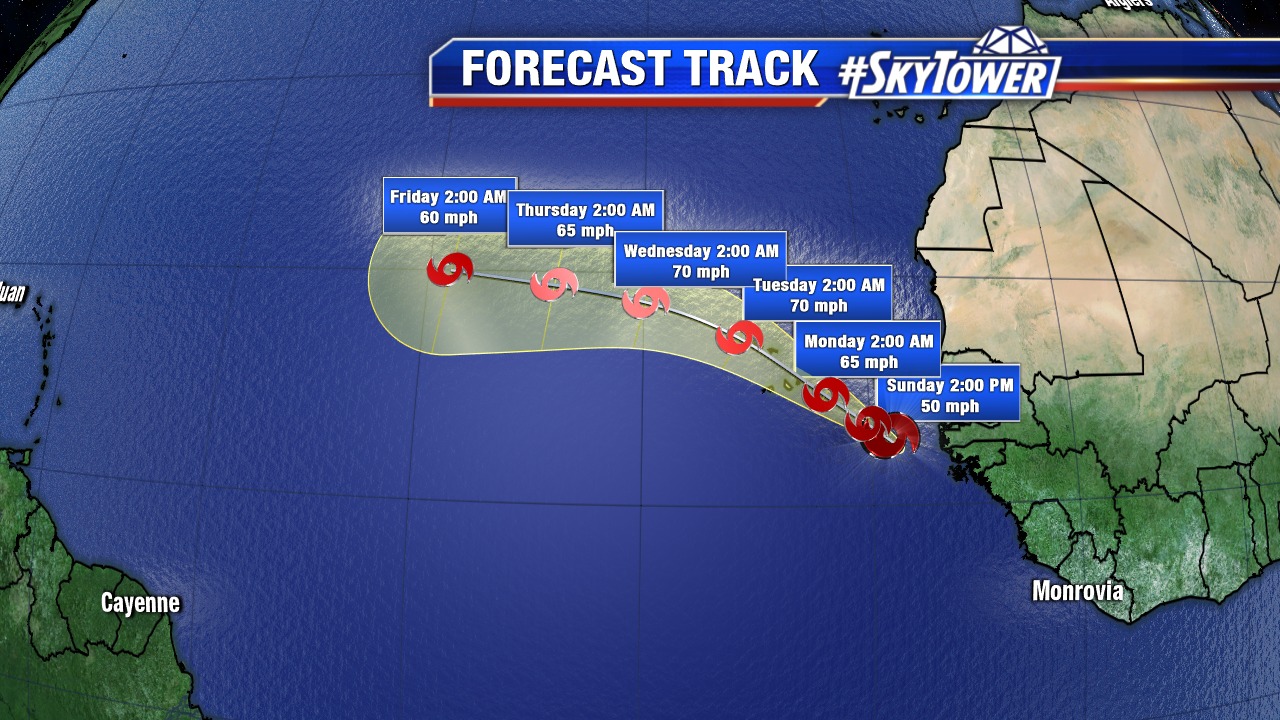 In a record smashing central Pacific season there are three major hurricanes at the same time: Kilo, Ignacio and Jimena. Ignacio will weaken as it moves northwest but will come awfully close to Hawaii early week. Rough surf and gusty winds are expected, but the brunt of the storm should pass north of Hawaii.