Fortunately Tropical Storm Bill did not have enough time over warm Gulf waters to further strengthen. It really got its act together Tuesday morning with an eye like structure seen on radar imagery and healthy outflow. Bill officially made landfall Tuesday in Matagorda Island Texas at 12:45 PM EDT with 60 mph winds. Bill made landfall during high tide. It brought a storm surge of 3 feet to Port Lavaca, Texas where a wind gust of 53 mph was reported. Winds gusted up to 54 mph at the Galveston oil platform at 7 AM and up to 52 mph at the Boomvang Spar buoy. While there will be some gusty winds and a tornado threat (especially in the northeast quadrant) in southeast Texas Tuesday/Wednesday the biggest impact with be soaking rainfall. Training is expected in the heaviest feeder bands.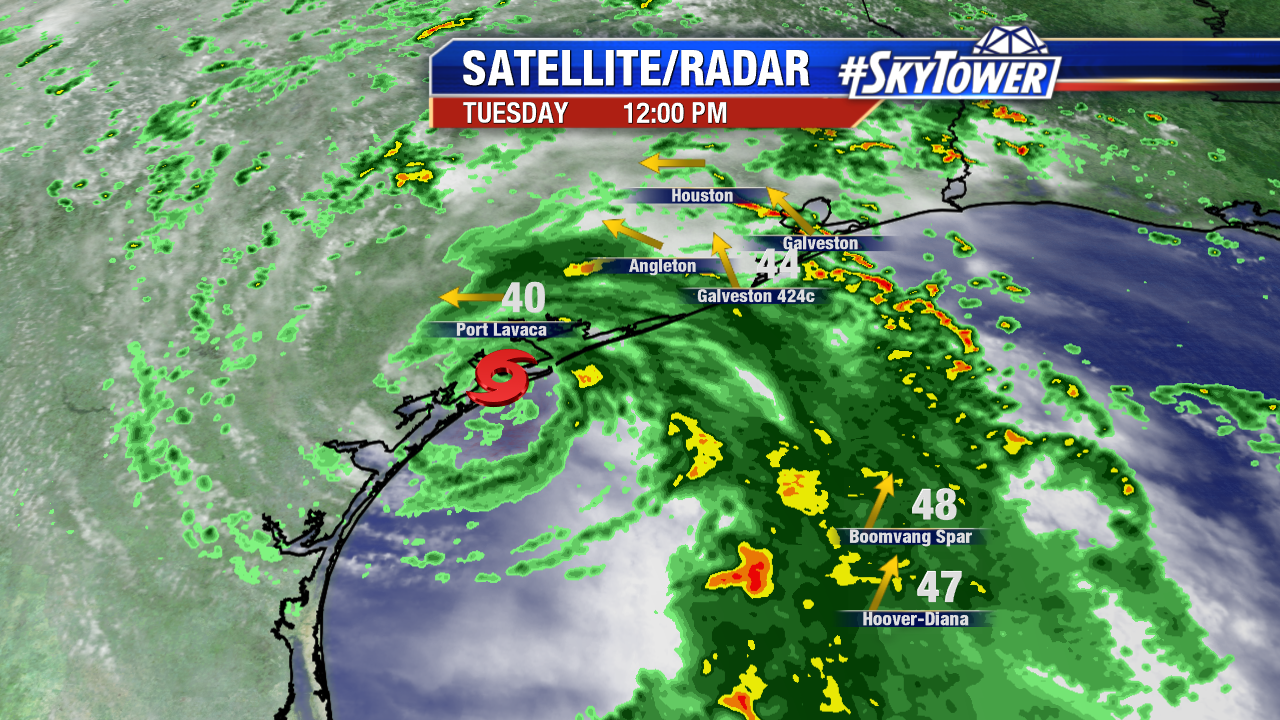 The deepest moisture is south and east of the center. Flooding rains are deck for the Houston area Tuesday and eventually Dallas late Tuesday night and Wednesday as bands of showers/storms spiral around the center of the tropical storm. Even after Bill moves inland in Texas late in the day it stays fairly organized and maintain its tropical connection. The 0Z WRF model shows torrential rain from Dallas to Houston into at least Wednesday afternoon.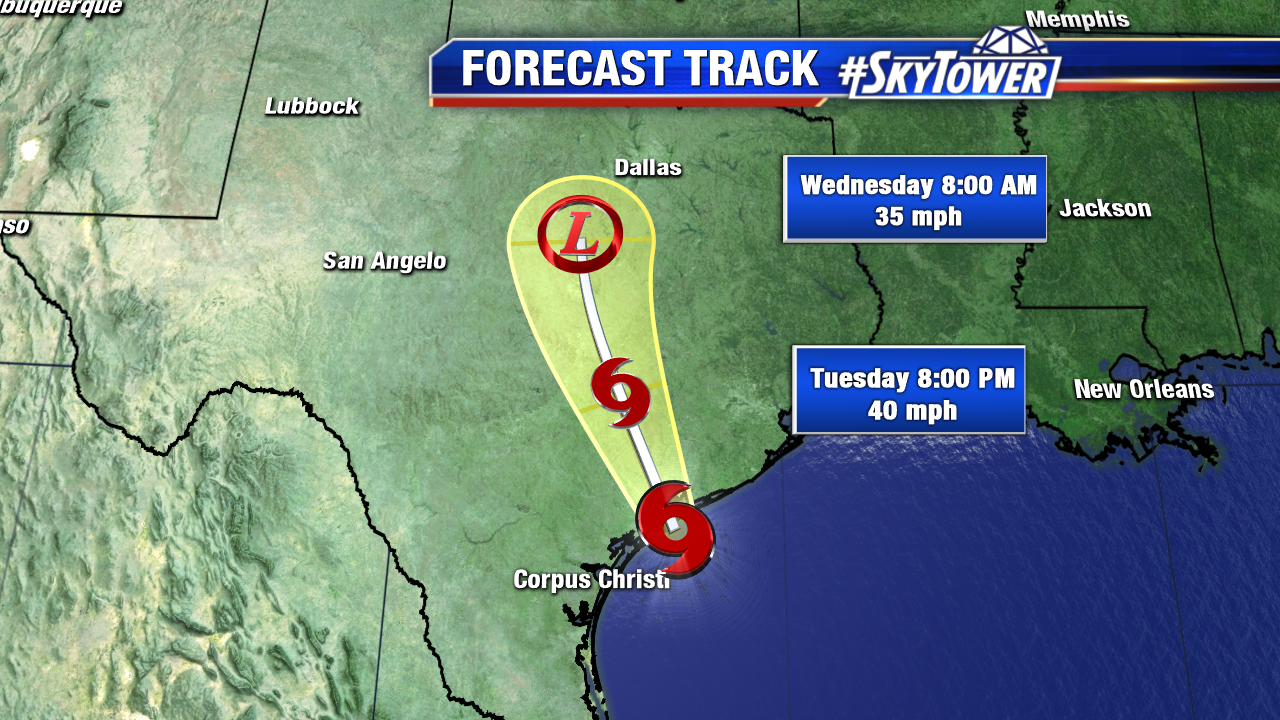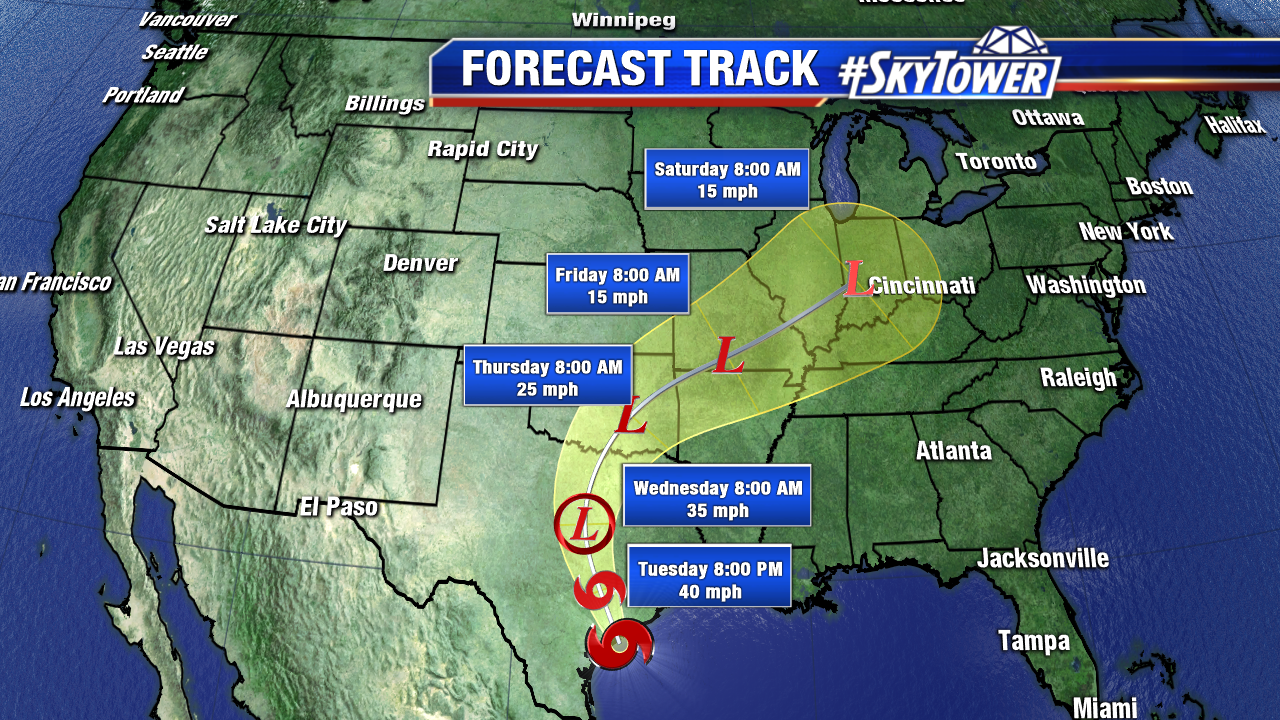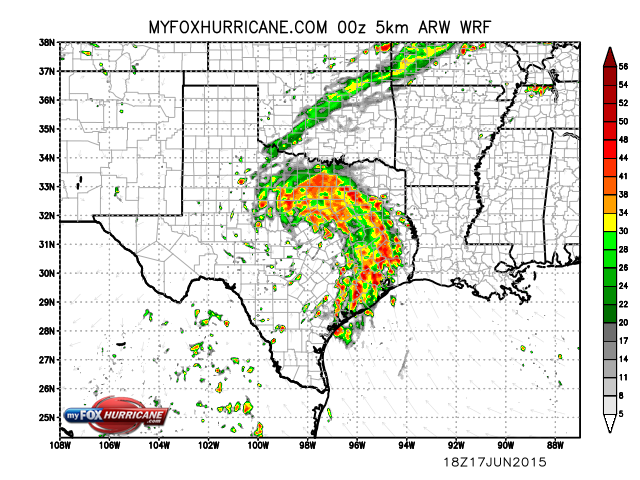 While Bill is forecast to become a remnant low Wednesday evening the flooding rain threat is far from over. The same strong ridge of high pressure that guided Bill into Texas and away from Florida and the Southeast will act as a guide for a widespread area of heavy rainfall. Heavy downpours/flooding shifts to Oklahoma late Wednesday and Thursday, the Ohio Valley Friday and Saturday, and then the Northeast (less impressive rainfall) late this weekend and next Monday. The graphic below from the Weather Prediction paints the ominous flooding picture. They estimate 8+" of rain from southeast Texas to Dallas by Friday morning. The grounds here are saturated from record May rainfall and catastrophic street flooding/river flooding are certainly a possibility.