The tropics are busy Saturday. In fact, we are watching four separate features in the Atlantic Basin. An area of low pressure that originated a few days ago over the Bahamas is now west of Florida over the southeast Gulf of Mexico. Invest 92L spent Friday over the Sunshine state and has not organized rapidly since it emerged over the warm Gulf of Mexico. The odds of a tropical depression forming in the coming days are low mainly due to moderate wind shear in the Gulf in the wake of a cold front. The National Hurricane Center gives the weak low a 20% chance of becoming a tropical depression by Monday and a 30% chance over the next five days as it moves westward. Regardless of tropical cyclone development extra tropical moisture will spark scattered showers and storms across the northern Gulf coast in the coming days. This moisture heads towards coastal Texas and Mexico Monday and Tuesday.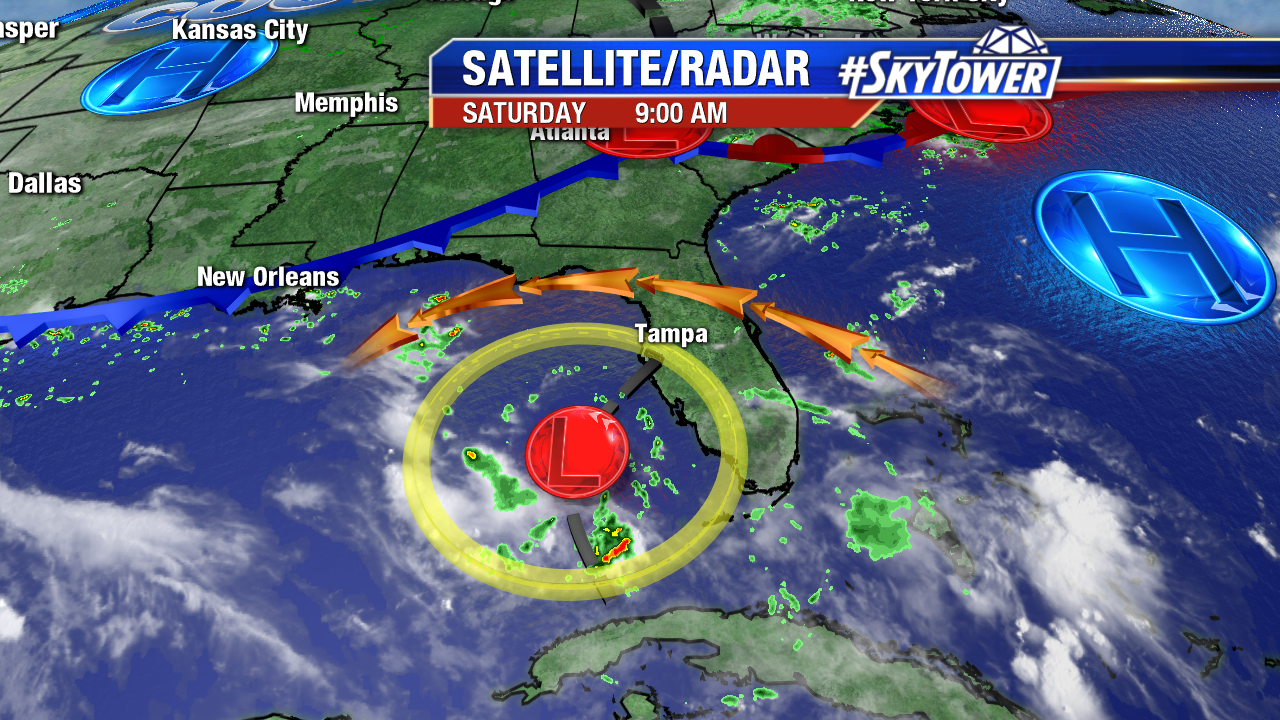 12Z computer models have a general consensus on a west track though the weekend followed by a west or west-northwest track Monday and Tuesday. The area of low pressure gets absorbed into a stalled frontal boundary Monday and Tuesday. This enhances showers and storms for parts of the northern Gulf coast into mid work-week.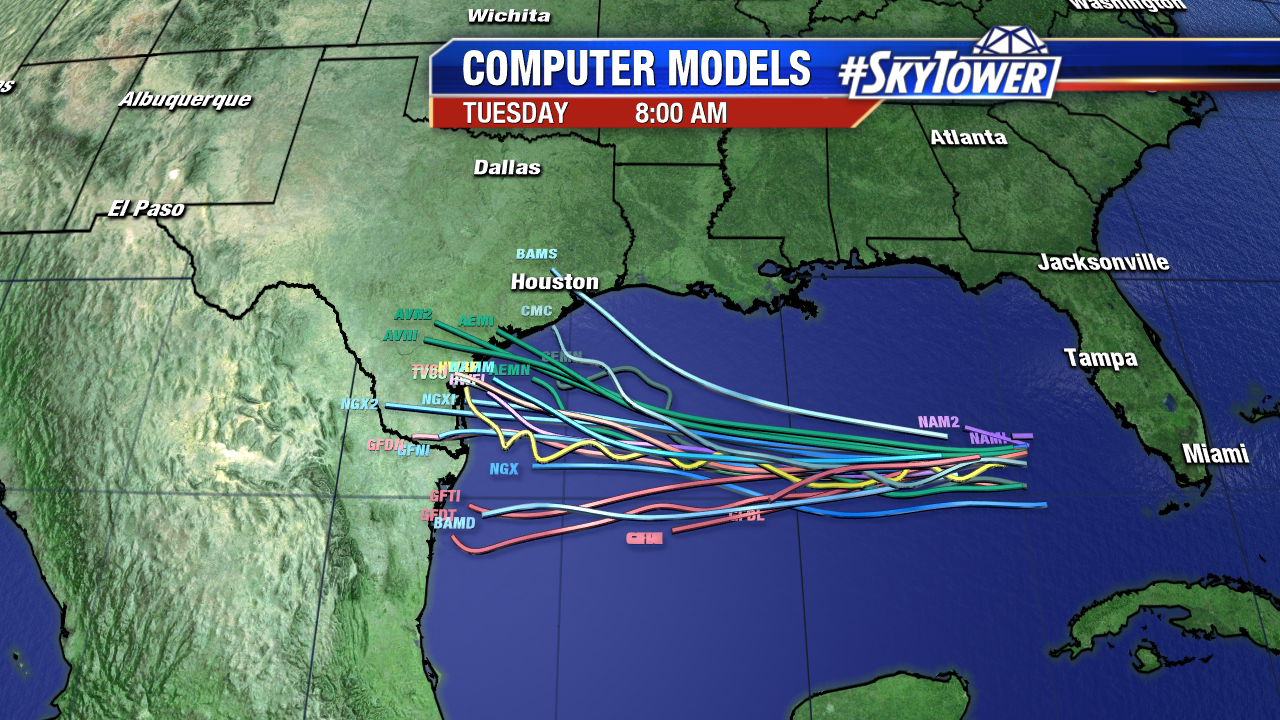 The fifth named storm of the Atlantic season, Edouard, strengthens a bit early Saturday. The structure of the named storm is still somewhat disorganized but as of 5 AM Saturday max sustained winds are at 50 mph. Edouard battles moderate shear and dry air in the mid levels of the atmosphere. Due to these features gradual intensification is expected over open Atlantic waters over the coming days as it moves northwest. It could become the fourth hurricane of the Atlantic season early Monday.  A strong trough will guide Edouard out to sea east of Bermuda mid work-week.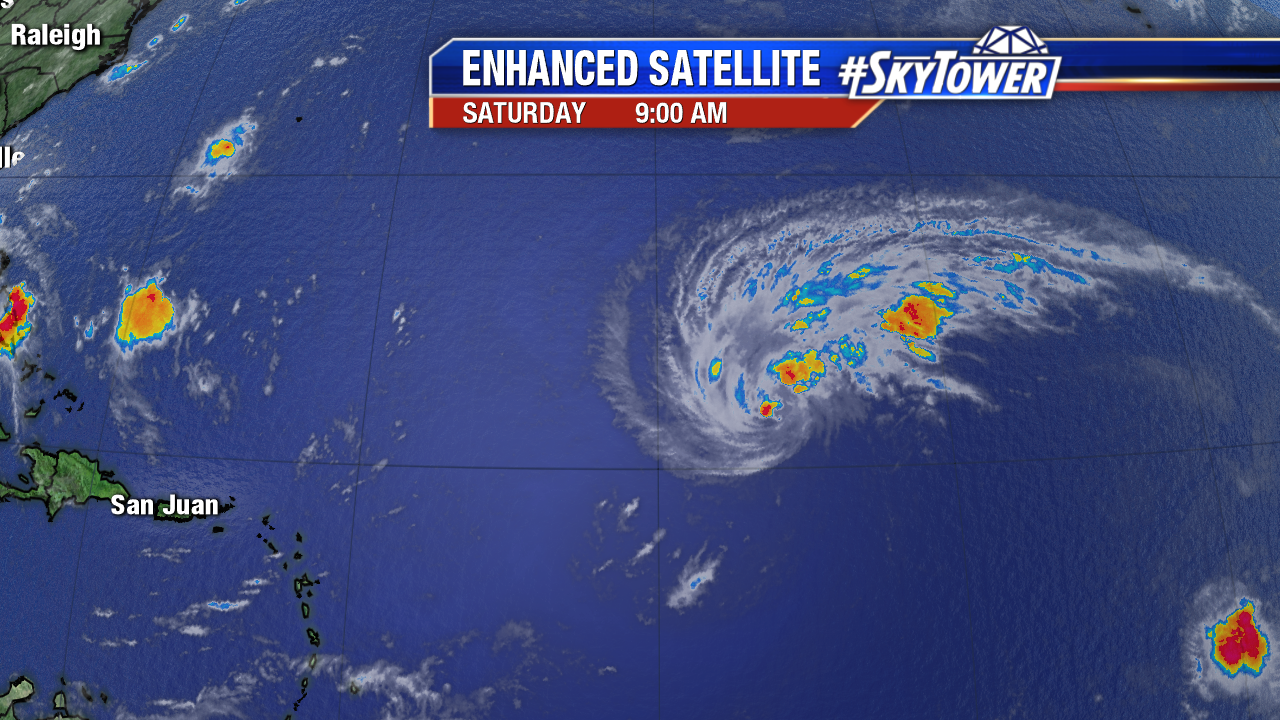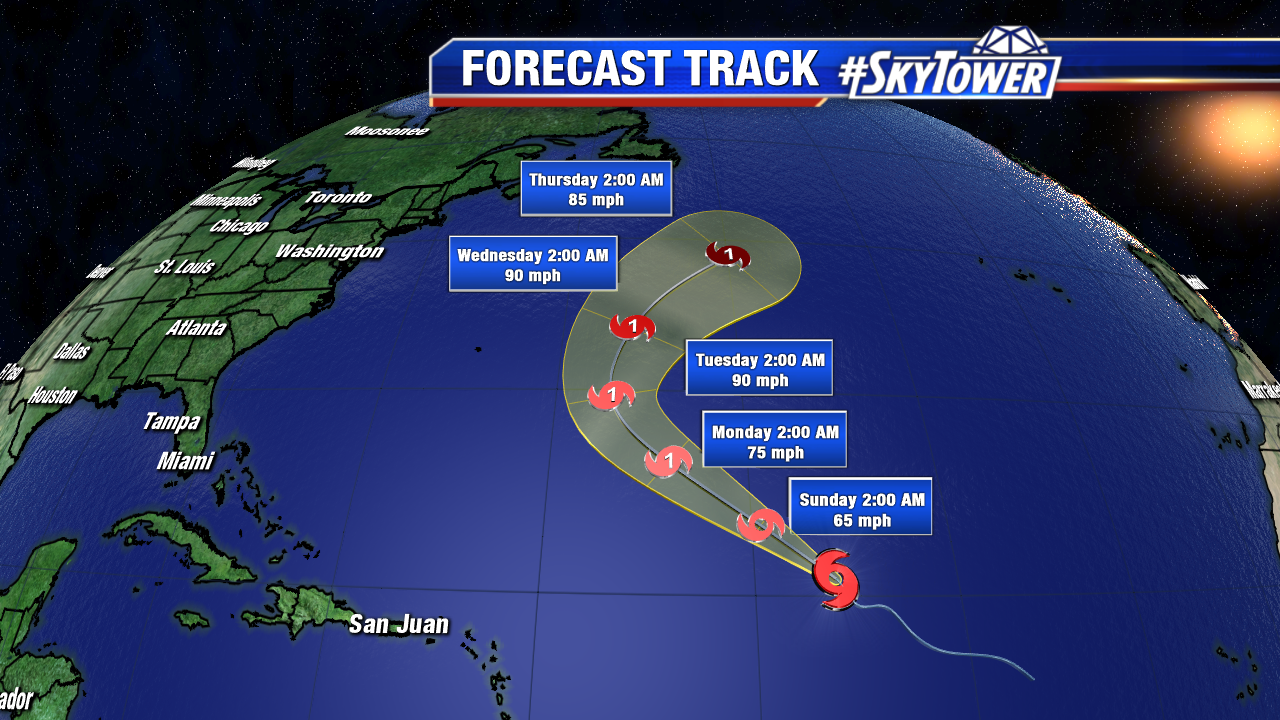 Closer to Africa Invest 93L is less organized early Saturday. A small area of deep convection churns southwest of the Cape Verde Islands. It will be an uphill battle for the area of low pressure as it drifts west-northwest over the next few days through a much drier air mass. Water vapor imagery shows a huge batch of dry air west of this feature. Not to mention upper level winds will increase early this work week. The National Hurricane Center gives Invest 93L a low 20% chance of becoming a tropical depression by Monday morning and a low 20% chance by Thursday morning. Most Saturday morning computer models dissipate the area of low pressure in the short-term.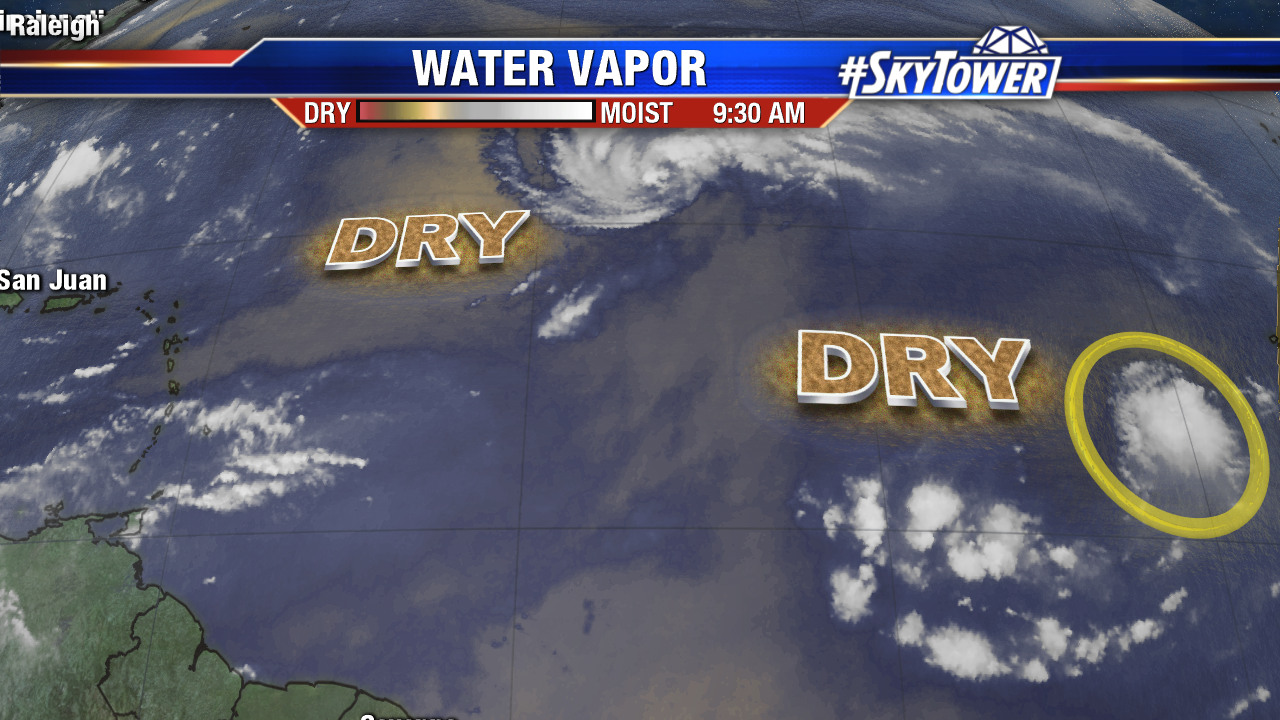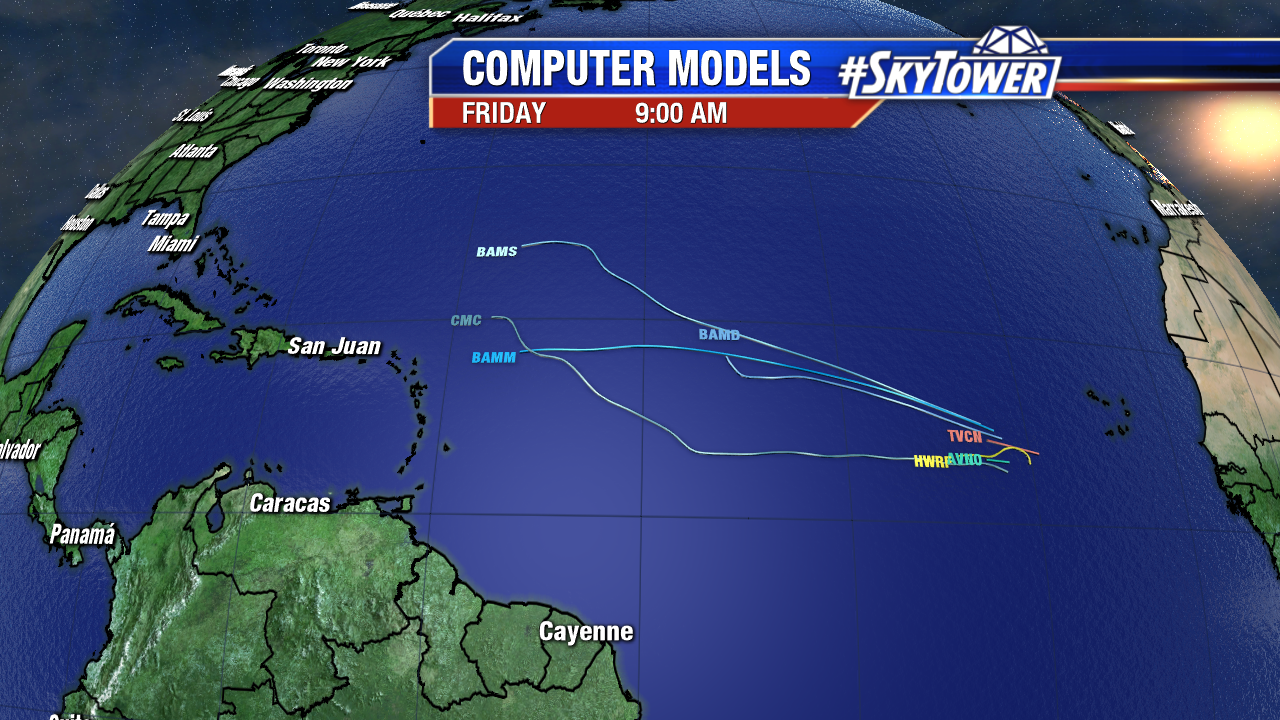 Lastly, time runs out for Invest 94L in near the Mexico Texas border. The broad area of low pressure moves inland early Saturday bringing heavy squalls to the region. While odds of development are at 0% in the coming days (as the broad low is cut off from its moisture source) tropical downpours linger for the next few days.