Invest 94L dissipated in the central Atlantic Tuesday and the tropical wave is nothing more than a batch of scattered clouds Wednesday afternoon.  There's plenty of dry African air west of this diffuse feature too so impacts by the time it passes near the northern Lesser Antilles in a few days look minimal. A tropical wave south of Cape Verde islands struggles with moderate shear and is no threat for development. No tropical cyclone development is expected over the next five days as there is two much dry air in the Atlantic.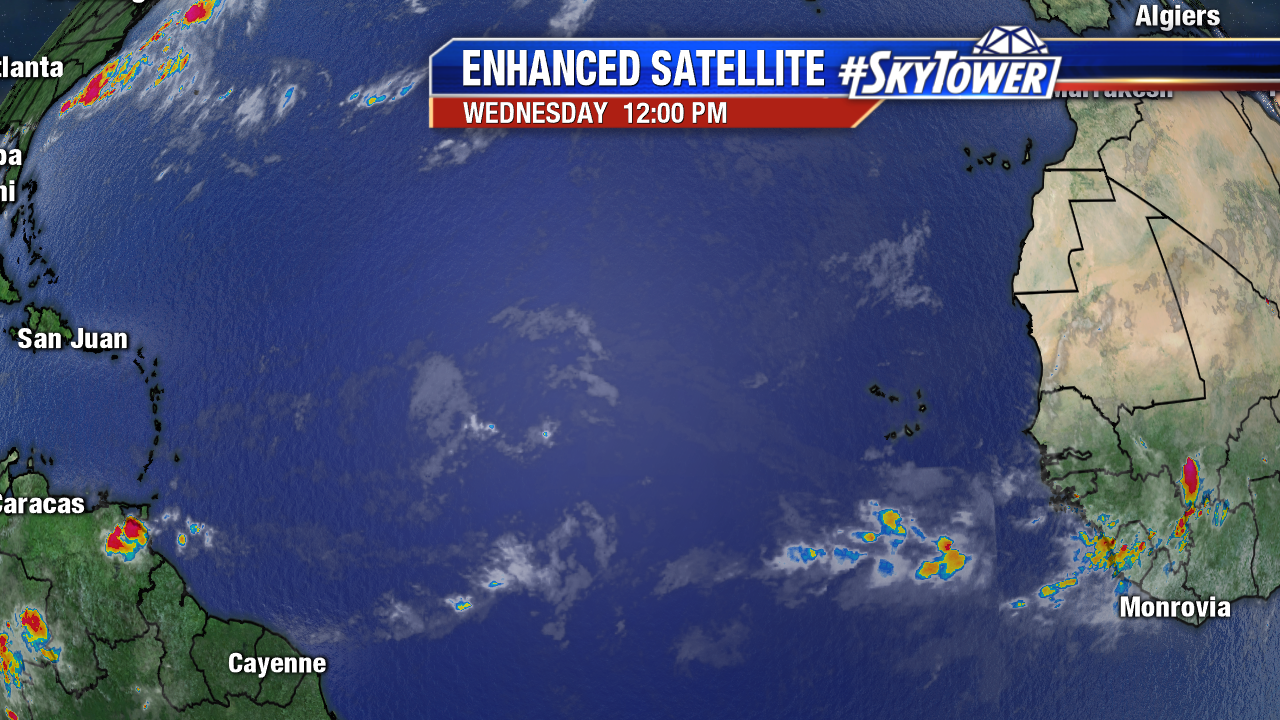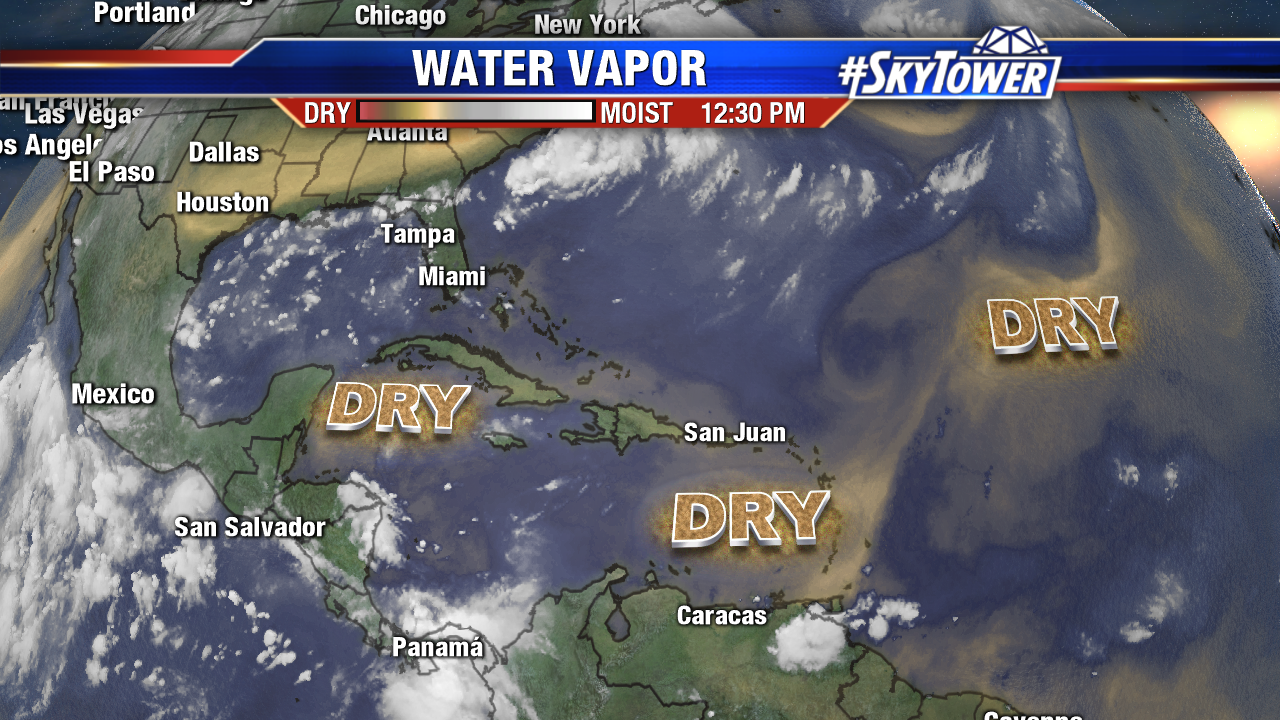 While the Atlantic Basin is quiet Wednesday, 10 years Hurricane Charley made landfall in southwest Florida as a category four hurricane.  On August 13, 2004 it rapidly intensified in a six hour period. The center officially made landfall in Cayo Costa, just north of Captiva with 150 mph sustained winds. Parts of central Florida saw 6-8″ of rain from Charley and there were 9 tornadoes in the Sunshine State. Charley is directly responsible for 10 deaths.
There were a lot of lessons learned from Charley. The hurricane was a good reminder that tropical cyclones can have both big coastal and inland impacts, and each system behaves differently. The original forecast called for a landfall in Tampa Bay but a few hours before landfall Charley took an east jog and came ashore in southwest Florida. Residents of Tampa Bay that evacuated from the coast set up shop inland (many in Polk county) where Charley actually brought tremendous rainfall and hurricane force winds. Believe it or not a day before Charley made landfall the 24 hour track forecast error was 40 miles (according to the National Hurricane Center). This actually below the long-term average. It is important to never focus on the center line in the middle of the "cone of error".  According the National Hurricane Center tropical cyclones stay in the "cone of error" 60-70% of the time (based on forecasts from 2009-2013). The animating radar image below is courtesy of the Tampa Bay radar at Ruskin.  Watches are now issued 48 hours in advance and warnings are issued 36 hours in advanced so there is more time to prepare.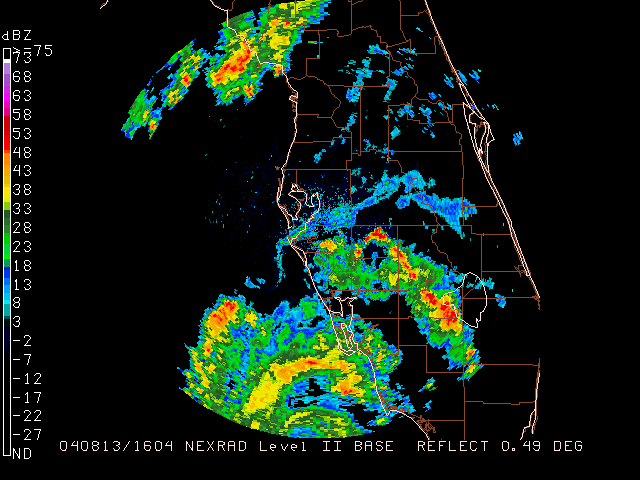 Charley was the first of  four hurricanes to hit Florida during the historic 2004 season. Jeanne made landfall in southeast Florida on September 5th. Frances did too a few weeks later on September 25th. Ivan came ashore near Pensacola on September 16th. Charley, Jeanne and Frances all crossed paths in south central Polk county. The last hurricane to hit the state of Florida was Wilma on October 24, 2005.