Haiyan will make its second major landfall in its lifetime by early Monday US EST near northern Vietnam.  Until then it will parallel the entire country's coastline and bring squalls, storm surge, and hurricane force winds to the region. As of Saturday morning EST Haiyan is no longer a Super Typhoon. The massive cyclone packs winds of 115 mph with gusts up to 145 mph over the South China Sea. Haiyan will steadily weaken as it rides the perimeter of a strong ridge of high pressure. Winds could be down to category one strength at actual landfall Monday.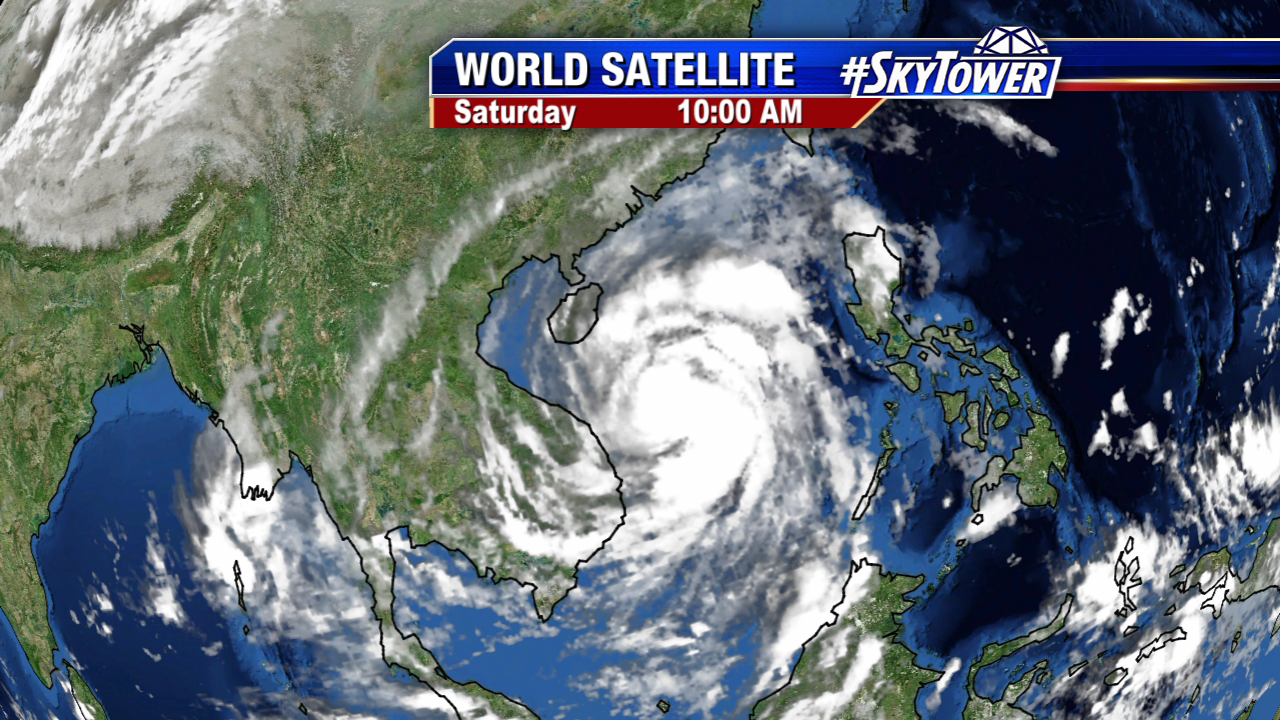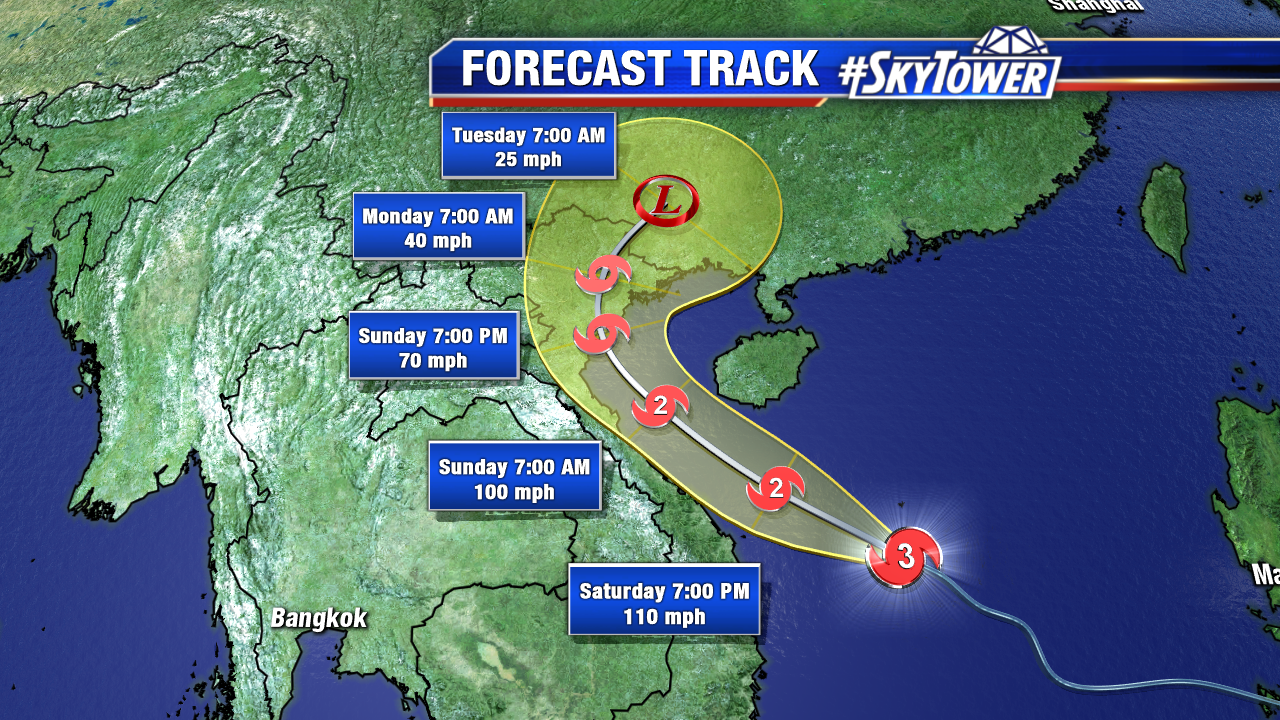 Haiyan leveled parts of the central Philippines yesterday when it brought some of the strongest winds ever recorded on the planet this year (possibly strongest cyclone ever recorded). Just before landfall The Joint Typhoon Warning Center estimates sustained winds were at an insane 195 mph with gusts up to 235 mph. The extend of widespread damage is still unknown but photos and videos are pouring in Saturday. The image below is in Tacloban City taken by iCyclone hurricane chasers. The landscape is completely unrecognizable and entire structures are gone. iCyclone says the local hospitals in this town are overflowing with critically injured people. As of early Saturday morning the Philippine Red Cross says that early estimates put the death toll at 1200 and the number is expected to rise.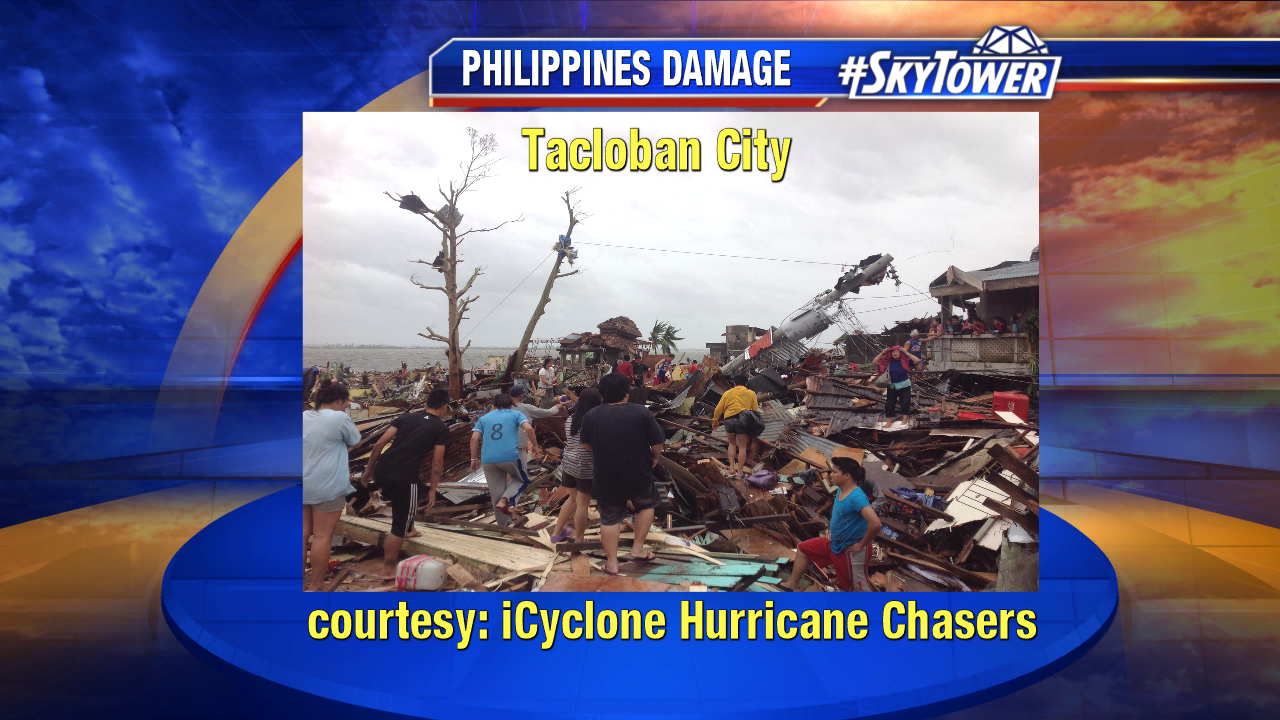 Meanwhile closer to home, there are no signs of any life in the Caribbean, Gulf of Mexico, of Atlantic. There is way to much dry air and wind shear due an active frontal pattern for anything to organize.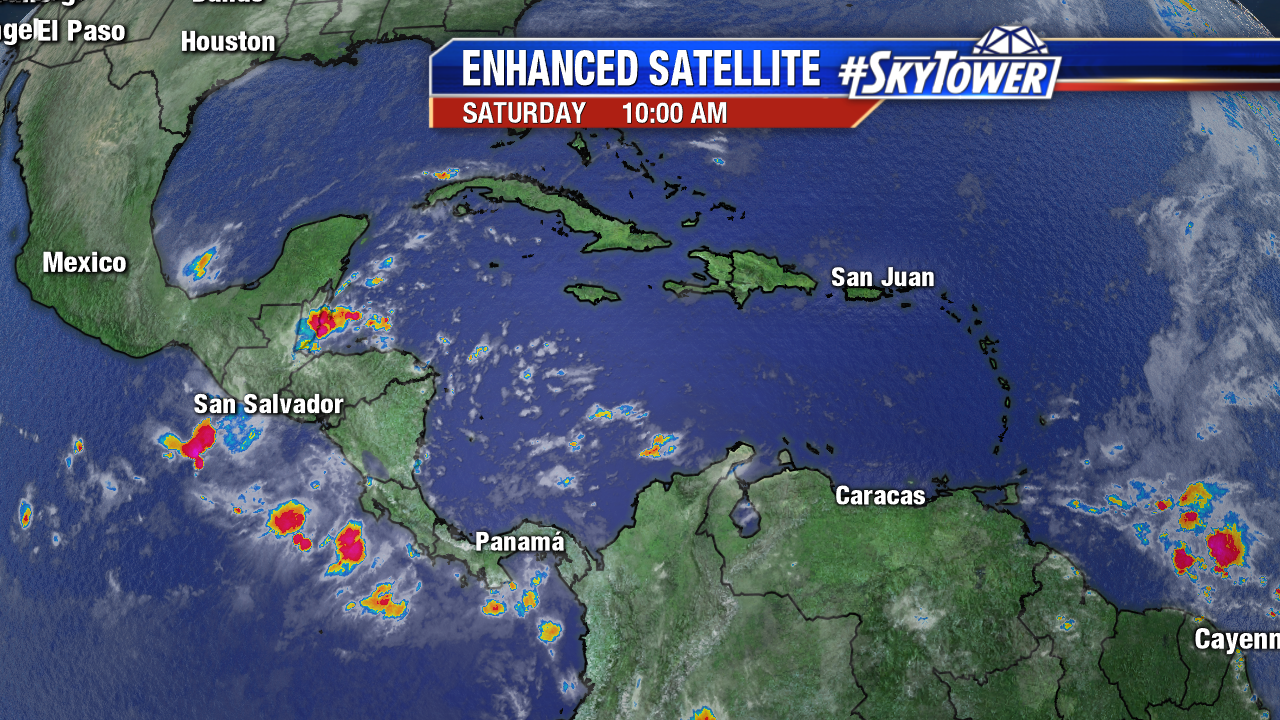 2013 may be the second Atlantic season in a row without a named storm in November. Most recently, Tropical Storm Sean developed in the Atlantic in November 2011. As mentioned in previous blogs 2013 will likely be the first Atlantic season since 1994 to wrap up without a major hurricane.