After 2+ weeks of little to no activity in the tropics Tropical Storm Lorenzo forms in the central Atlantic Monday. The 12th named storm of the Atlantic Hurricane Season won't be around for too long. Wind shear will be on the increase late work week ahead of a front. The tropical storm will likely dissipate over the open Atlantic later this work week. Lorenzo is no threat to land and will track northeast for the remainder of its lifetime.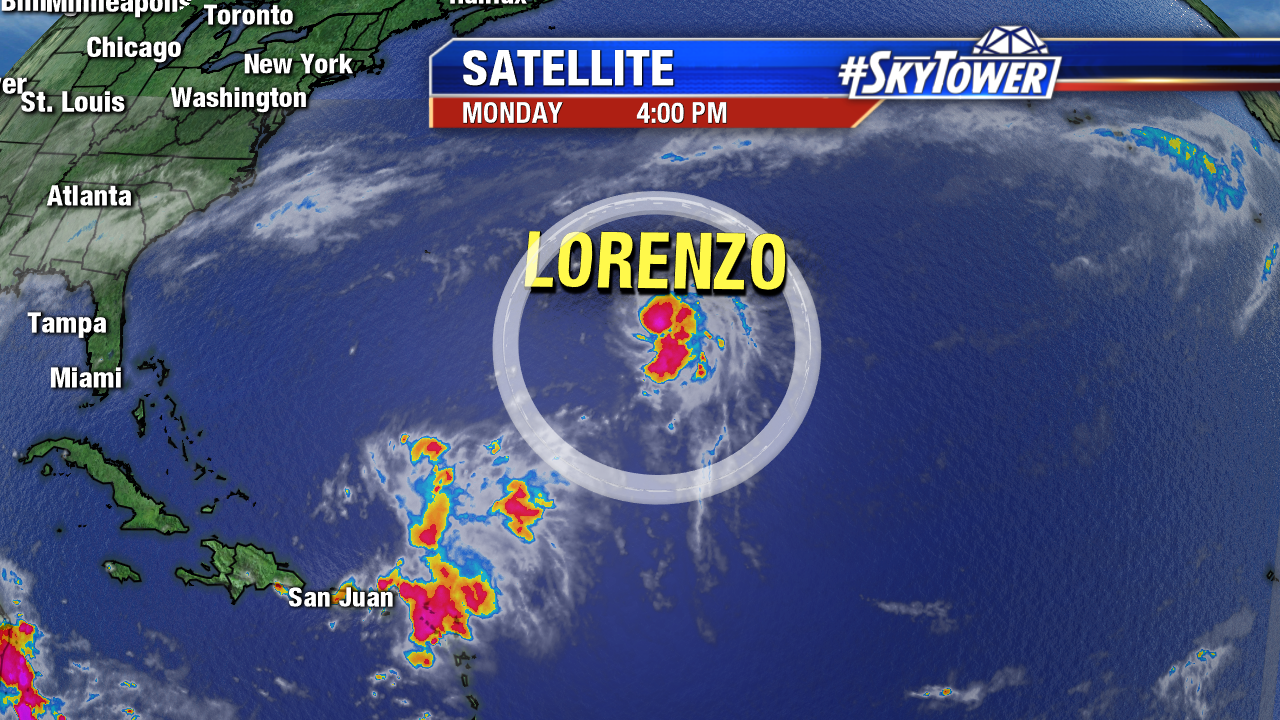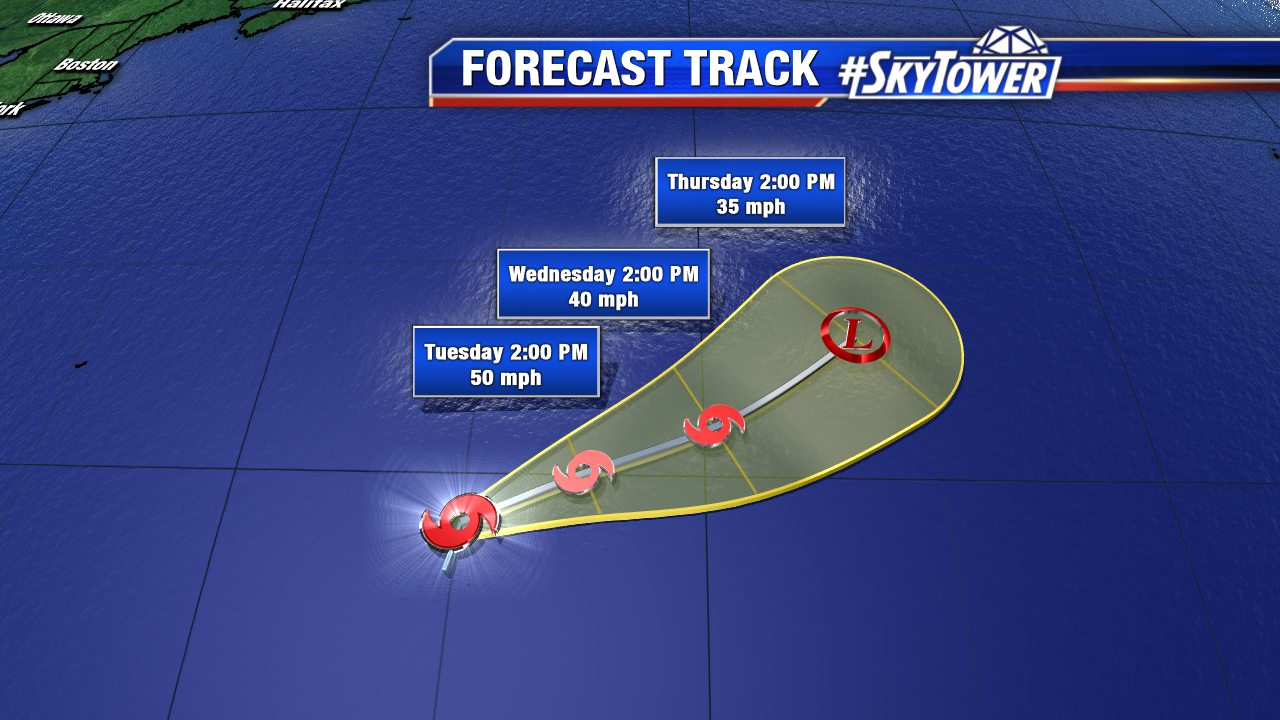 The first major hurricane in the western hemisphere of 2013, Raymond, drenches southwest Mexico Monday. The hurricane rapidly strengthened Sunday from a minimal tropical storm Sunday morning to a high-end category two hurricane Sunday night. On Monday it maintains intensity as a category three hurricane less than 200 miles west southwest of Acapulco Mexico. Raymond recovers from an eyewall replacement cycle late Monday. It could become a category four hurricane Monday night.The hurricane has no steering currents and will move little through Wednesday. Beyond mid week Raymond will weaken as it moves west away from Mexico. Water temperatures are a little cooler in the region and the upper level environment will be a little more hostile.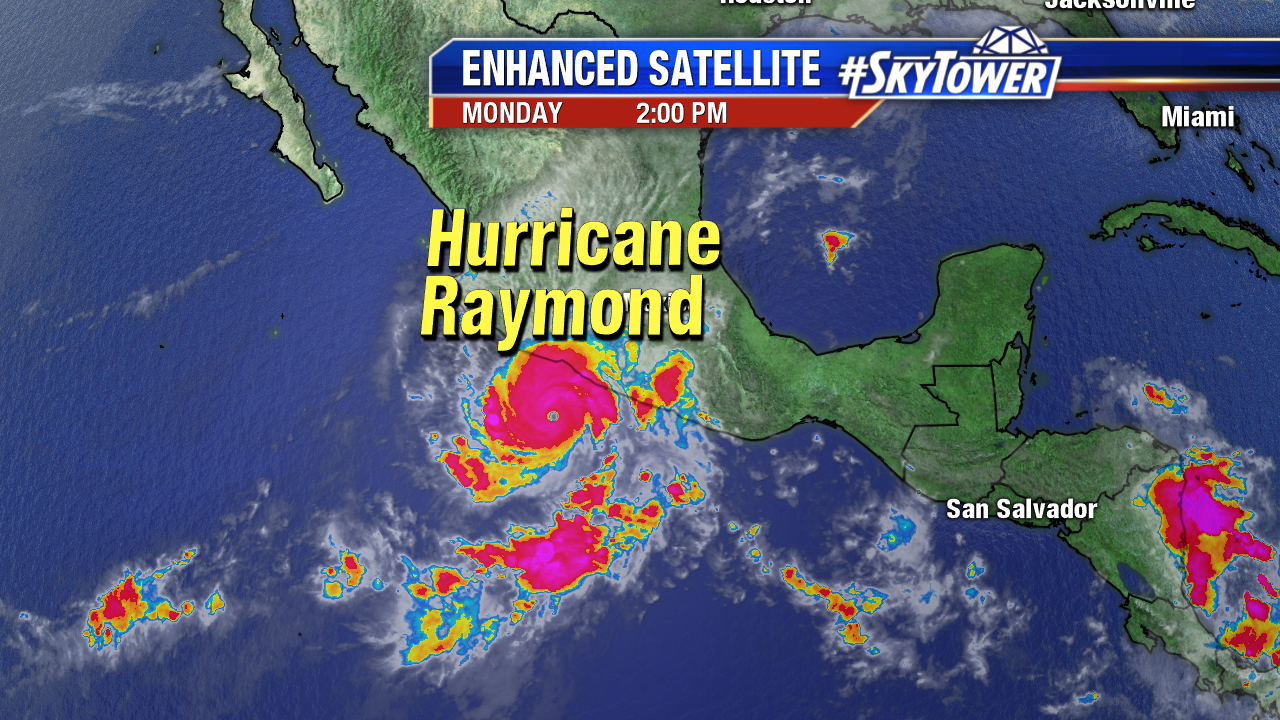 The graphic below is the GFS rainfall accumulation forecast. It shows Raymond could bring up to 7+" to coastal southwest Mexico by Thursday afternoon. Raymond isn't the first tropical system to soak this region in Mexico. Manuel devastated this area mid September.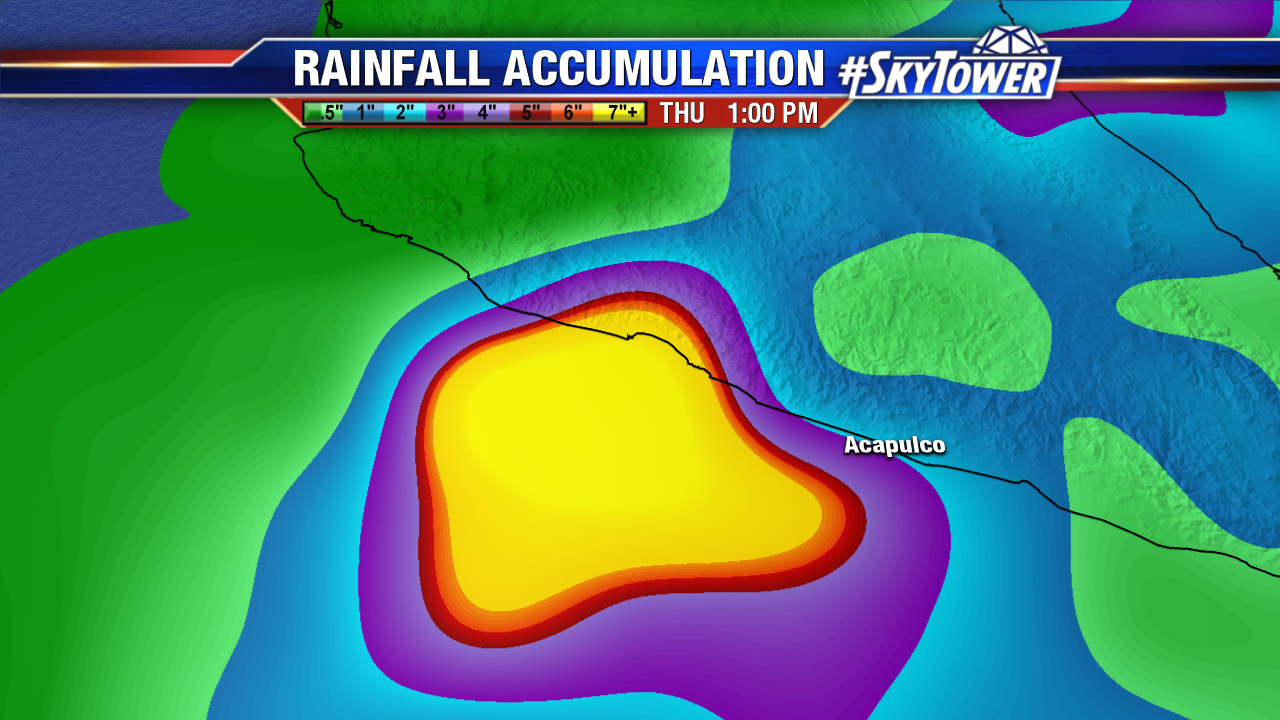 In the western Pacific Francisco is no longer a super typhoon. It will skim the coast of the Japan island of Honshu Friday, although the center may officially stay offshore. During this time Francisco will bring rain and tropical storm force winds to the Japan coastline.